Making Things Talk
Practical Methods for Connecting Physical Objects
| | |
| --- | --- |
| Price | $11.42 - $20.00 |
| Rating | |
| Author | Tom Igoe |
| Publisher | O'Reilly Media |
| Published | 2007 |
| Pages | 432 |
| Language | English |
| Format | Paper book / ebook (PDF) |
| ISBN-10 | 0596510519 |
| ISBN-13 | 9780596510510 |
EBook
Hardcover
Paperback

Building electronic projects that interact with the physical world is good fun. But when devices that you've built start to talk to each other, things really start to get interesting. Through a series of simple projects, you'll learn how to get your creations to communicate with one another by forming networks of smart devices that carry on conversations with you and your environment. Whether you need to plug some sensors in your home to the Internet or create a device that can interact wirelessly with other creations, Making Things Talk explains exactly what you need.

5
5
438
Similar Books

by Greg Borenstein
This detailed, hands-on guide provides the technical and conceptual information you need to build cool applications with Microsoft's Kinect, the amazing motion-sensing device that enables computers to see. Through half a dozen meaty projects, you'll learn how to create gestural interfaces for software, use motion capture for eas...
Price: $14.99  |  Publisher: O'Reilly Media  |  Release: 2012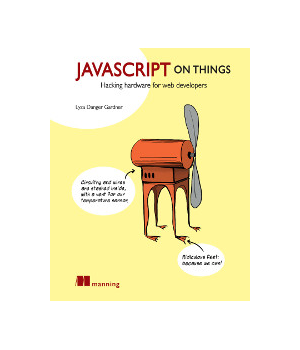 by Lyza Danger Gardner
JavaScript on Things is your first step into the exciting and downright entertaining world of programming for small electronics. If you know enough JavaScript to hack a website together, you'll be making things go bleep, blink, and spin faster than you can say "nodebot".Are you ready to make things move? If you can build a ...
Price: $31.99  |  Publisher: Manning  |  Release: 2018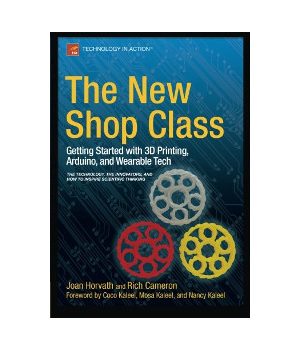 by Joan Horvath, Rich Cameron
The New Shop Class connects the worlds of the maker and hacker with that of the scientist and engineer. If you are a parent or educator or a budding maker yourself, and you feel overwhelmed with all of the possible technologies, this book will get you started with clear discussions of what open source technologies like 3D printers, Arduin...
Price: $39.35  |  Publisher: Apress  |  Release: 2015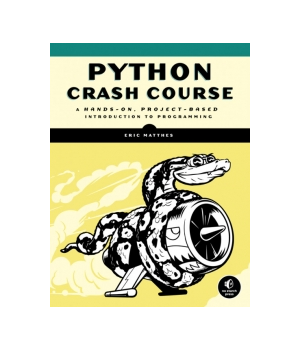 by Eric Matthes
Python Crash Course is a fast-paced, thorough introduction to Python that will have you writing programs, solving problems, and making things that work in no time.In the first half of the book, you'll learn about basic programming concepts, such as lists, dictionaries, classes, and loops, and practice writing clean and readable code ...
Price: $14.99  |  Publisher: No Starch Press  |  Release: 2015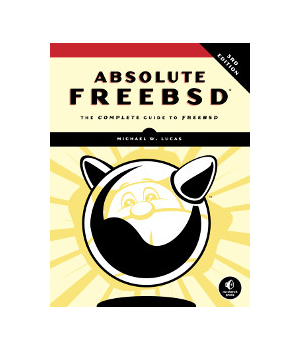 by Michael W. Lucas
FreeBSD is the muscle behind companies like Netflix and EMC. Any place where someone does heavy lifting on the Internet, you'll find FreeBSD. This newly revised edition of Absolute FreeBSD brings FreeBSD's strengths to bear on your problems and covers FreeBSD's newest features, all in the inimitable style that has made auth...
Price: $39.40  |  Publisher: No Starch Press  |  Release: 2018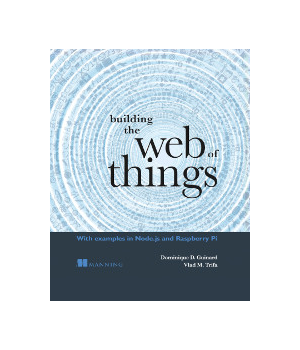 by Dominique D. Guinard, Vlad M. Trifa
A hands-on guide that teaches you how to design and implement scalable, flexible, and open IoT solutions using web technologies. This book focuses on providing the right balance of theory, code samples, and practical examples to enable you to successfully connect all sorts of devices to the web and to expose their services and data over R...
Price: $26.61  |  Publisher: Manning  |  Release: 2016

by Thomas Kranz
Go behind the headlines of famous attacks and learn lessons from real-world breaches that author Tom Kranz has personally helped to clean up. Making Sense of Cybersecurity is full of clear-headed advice and examples that will help you identify risks in your organization and choose the right path to apply the important security concepts. Y...
Price: $36.99  |  Publisher: Manning  |  Release: 2022

by HackSpace Team
Things fall apart, the centre cannot hold. That's why repair skills are so important! This month we're talking upcycling - the art of making beautiful new projects out of old junk.Plus: what happens when your just-for-kicks project turns out to be something that loads of people want? We talk to Timon Skerutsch, creator of the Pi...
Free ebook  |  Publisher: Raspberry Pi Press  |  Release: 2022