Learning ASP.NET 3.5, 2nd Edition
Build Web Applications with ASP.NET 3.5, AJAX, LINQ, and More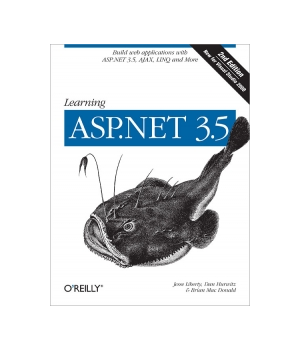 | | |
| --- | --- |
| Price | $14.40 - $35.99 |
| Rating | |
| Authors | Jesse Liberty, Dan Hurwitz, Brian MacDonald |
| Publisher | O'Reilly Media |
| Published | 2008 |
| Pages | 608 |
| Language | English |
| Format | Paper book / ebook (PDF) |
| ISBN-10 | 0596518455 |
| ISBN-13 | 9780596518455 |
EBook
Hardcover
Paperback
With this book, you will learn how to create engaging and interactive web applications using the latest version of the world's most popular web development platform:
ASP.NET
with AJAX, built on the productivity-enhancing features of Visual Studio 2008.
All you need to get started is a
basic
knowledge of
HTML
and a desire to produce professional quality websites.
Learning ASP.NET 3.5 introduces new skills in each new chapter and offers fully annotated and fully functional examples that you can put to work immediately. Each chapter adds detailed summaries, practice questions to ensure comprehension, and exercises so you can apply what you've learned to new situations.

4
5
24
Similar Books

Professional ASP.NET 3.5 SP1 Edition 





by Bill Evjen, Scott Hanselman, Devin Rader
ASP.NET 3.5 brings the power of Visual Studio 2008 along with the multitude of language improvements in C# 2008 and Visual Basic 2008 as well as powerful new technology called LINQ, together with the ASP.NET 2.0 Framework you already know and love. Packed with valuable coverage of ASP.NET 3.5 SP1, this essential resource offers both C# an...
Price: $8.76  |  Publisher: Wrox  |  Release: 2011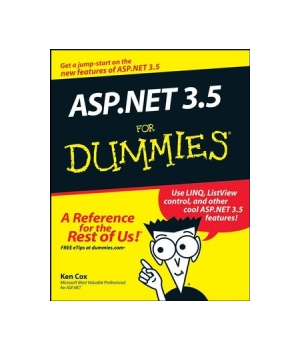 by Ken Cox
ASP.NET 3.5 makes creating a dynamic site faster and cleaner than ever before, and ASP.NET 3.5 For Dummies makes it easier.First, you'll get an introduction to all the tools and terminology you need to understand ASP.NET. If you've used earlier versions of ASP.NET and Visual Web Developer, you can probably skip that part and jum...
Price: $5.99  |  Publisher: Wiley  |  Release: 2008

Professional ASP.NET 3.5 Security, Membership, and Role Management with C# and VB 





by Bilal Haidar
ASP.NET security covers concepts such as Web security, developing in partial trust, forms authentication, and securing configuration—just to name a few—all integral components to helping developers ensure reliable security. Addressing the ASP.NET developer's security view, this book offers detailed information on every major area o...
Price: $7.21  |  Publisher: Wrox  |  Release: 2008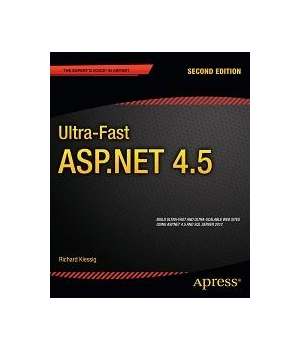 Ultra-Fast ASP.NET 4.5, 2nd Edition 





by Rick Kiessig
Ultra-Fast ASP.NET 4.5 presents a practical approach to building fast and scalable web sites using ASP.NET and SQL Server. In addition to a wealth of tips, tricks and secrets, you'll find advice and code examples for all tiers of your application, including the client, caching, IIS 7.5, ASP.NET 4.5, threads, session state, SQL Server...
Price: $20.51  |  Publisher: Apress  |  Release: 2012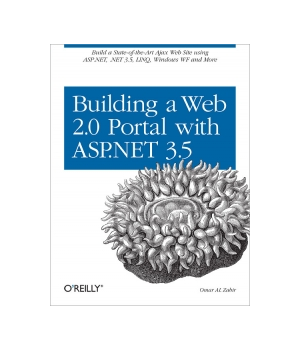 Building a Web 2.0 Portal with ASP.NET 3.5 





by Omar AL Zabir
In this exciting era of Web 2.0 development,Dojo pushes the boundaries of thepossible with snazzy user interfaces thatcan be quickly implemented and easilymaintained.This comprehensive overview to creatingobject-oriented widgets with Dojo 0.9+tackles the most foundational Dojo designconcepts-leaving you poised forproductivity and efficien...
Price: $4.45  |  Publisher: O'Reilly Media  |  Release: 2007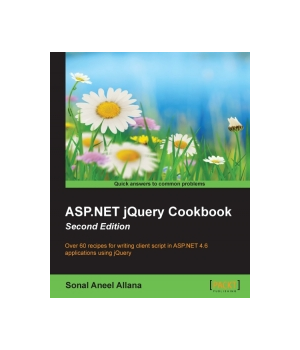 ASP.NET jQuery Cookbook, 2nd Edition 
by Sonal Aneel Allana
jQuery is a lightweight JavaScript library that has changed the landscape of client scripting in web applications. Developed by John Resig in 2006, it has taken the web by storm because of its cross-browser compatibility and the ability to get more done with less code. It has gained popularity with ASP.NET developers and is now distribute...
Price: $54.99  |  Publisher: Packt Publishing  |  Release: 2016

Programming iOS 5, 2nd Edition : Covers iOS 5 and Xcode 4.3 





by Matt Neuburg
Get a solid grounding in the fundamentals of Cocoa Touch, and avoid problems during iPhone and iPad app development. With this revised and expanded edition, you'll dig into Cocoa and learn how to work effectively with Objective-C and Xcode. This book covers iOS 5 and Xcode 4.3 in a rigorous, orderly fashion - ideal whether you'r...
Price: $4.38  |  Publisher: O'Reilly Media  |  Release: 2012

by Jon Flanders
RESTful .NET is the first book that teaches Windows developers to build RESTful web services using the latest Microsoft tools. Written by Windows Communication Foundation (WFC) expert Jon Flanders, this hands-on tutorial demonstrates how you can use WCF and other components of the .NET 3.5 Framework to build, deploy and use REST-based web...
Price: $31.99  |  Publisher: O'Reilly Media  |  Release: 2008