A+, Network+, Security+ Exams in a Nutshell
A Desktop Quick Reference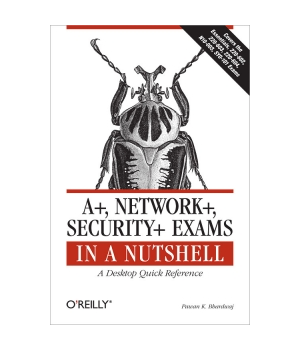 | | |
| --- | --- |
| Price | $5.00 - $43.99 |
| Rating | |
| Author | Pawan K. Bhardwaj |
| Publisher | O'Reilly Media |
| Published | 2007 |
| Pages | 816 |
| Language | English |
| Format | Paper book / ebook (PDF) |
| ISBN-10 | 0596528248 |
| ISBN-13 | 9780596528249 |
EBook
Hardcover
Paperback

If you're preparing for the new CompTIA 2006 certification in A+, or the current Network+ and Security+ certifications, you'll find this book invaluable. Its concise easy-to-use format provides all the information you need to get ready for the exams, including the four new A+ exams - the required Essentials exam and three elective exams that pertain to your area of specialization.

5
5
16
Similar Books

by Miguel Figueiredo
This book introduces SAP HANA Cloud and helps you develop an understanding of its key features, including technology, architecture, and data modeling. SAP HANA Cloud in a Nutshell will help you develop the skills needed to use the core features of the completely managed and in-memory cloud-based data foundation available in the SAP Busine...
Price: $37.83  |  Publisher: Apress  |  Release: 2022

by Greg Kroah-Hartman
Written by a leading developer and maintainer of the Linux kernel,Linux Kernel in a Nutshell is a comprehensiveoverview of kernel configuration and building, a critical task forLinux users and administrators.No distribution can provide a Linux kernel that meets all users'needs. Computers big and small have special requirements that r...
Price: $19.63  |  Publisher: O'Reilly Media  |  Release: 2006

MySQL in a Nutshell, 2nd Edition 





by Russell Dyer
When you need to find the right SQL keyword or MySQL client command-line option right away, turn to this convenient reference, known for the same speed and flexibility as the system it covers so thoroughly. MySQL is packed with so many capabilities that the odds of remembering a particular function or statement at the right moment are pre...
Price: $5.20  |  Publisher: O'Reilly Media  |  Release: 2008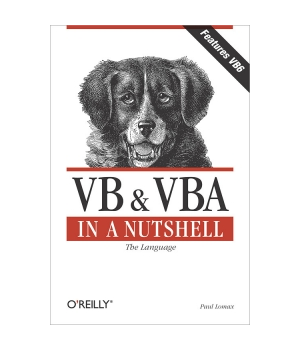 VB & VBA in a Nutshell: The Language 





by Paul Lomax
For Visual Basic and VBA programmers, this book boils down the essentials of the VB and VBA languages into a single volume, including undocumented and little-documented areas essential to everyday programming. The convenient alphabetical reference to all functions, procedures, statements, and keywords allows programmers to use this book b...
Price: $4.19  |  Publisher: O'Reilly Media  |  Release: 1998

by Joseph Adler
If you're considering R for statistical computing and data visualization, this book provides a quick and practical guide to just about everything you can do with the open source R language and software environment. You'll learn how to write R functions and use R packages to help you prepare, visualize, and analyze data. Author J...
Price: $8.99  |  Publisher: O'Reilly Media  |  Release: 2012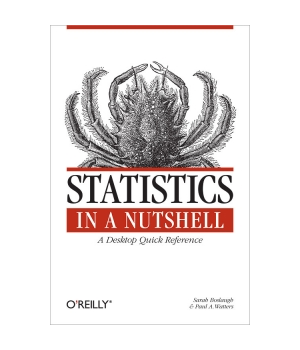 by Sarah Boslaugh, Dr. Paul Andrew Watters
Need to learn statistics as part of your job, or want some help passing a statistics course? Statistics in a Nutshell is a clear and concise introduction and reference that's perfect for anyone with no previous background in the subject. This book gives you a solid understanding of statistics without being too simple, yet without the...
Price: $5.38  |  Publisher: O'Reilly Media  |  Release: 2008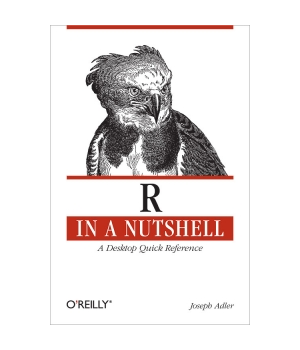 by Joseph Adler
Why learn R? Because it's rapidly becoming the standard for developing statistical software. R in a Nutshell provides a quick and practical way to learn this increasingly popular open source language and environment. You'll not only learn how to program in R, but also how to find the right user-contributed R packages for statist...
Price: $5.00  |  Publisher: O'Reilly Media  |  Release: 2009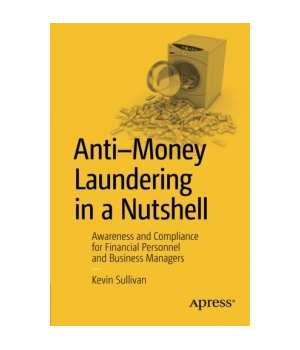 Anti-Money Laundering in a Nutshell 





by Kevin Sullivan
Anti-Money Laundering in a Nutshellis a concise, accessible, and practical guide to compliance with anti-money laundering law for financial professionals, corporate investigators, business managers, and all personnel of financial institutions who are required, under penalty of hefty fines, to get anti-money laundering training.Money laund...
Price: $37.34  |  Publisher: Apress  |  Release: 2015