Apache Cookbook, 2nd Edition
Solutions and Examples for Apache Administration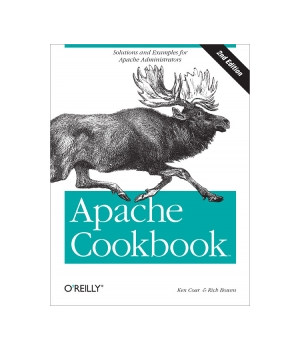 | | |
| --- | --- |
| Price | $4.79 - $27.99 |
| Rating | |
| Authors | Rich Bowen, Ken Coar |
| Publisher | O'Reilly Media |
| Published | 2007 |
| Pages | 310 |
| Language | English |
| Format | Paper book / ebook (PDF) |
| ISBN-10 | 0596529945 |
| ISBN-13 | 9780596529949 |
EBook
Hardcover
Paperback
There's plenty of documentation on installing and configuring the
Apache
web server, but where do you find help for the day-to-day stuff, like adding common modules or fine-tuning your activity logging? That's easy. The new edition of the Apache Cookbook offers you updated solutions to the problems you're likely to encounter with the new versions of Apache.
Written by members of the Apache
Software
Foundation, and thoroughly revised for Apache versions 2.0 and 2.2, recipes in this book range from simple tasks, such installing the
server
on Red Hat
Linux
or Windows, to more complex tasks, such as setting up name-based virtual hosts or securing and managing your proxy server.

4
5
70
Similar Books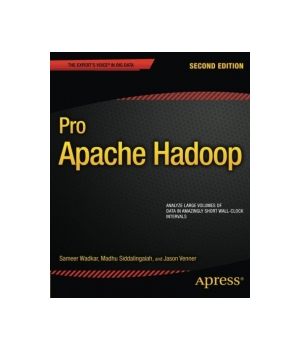 Pro Apache Hadoop, 2nd Edition 





by Sameer Wadkar, Madhu Siddalingaiah, Jason Venner
Pro Apache Hadoop, Second Edition brings you up to speed on Hadoop - the framework of big data. Revised to cover Hadoop 2.0, the book covers the very latest developments such as YARN (aka MapReduce 2.0), new HDFS high-availability features, and increased scalability in the form of HDFS Federations. All the old content has been revised too...
Price: $22.99  |  Publisher: Apress  |  Release: 2014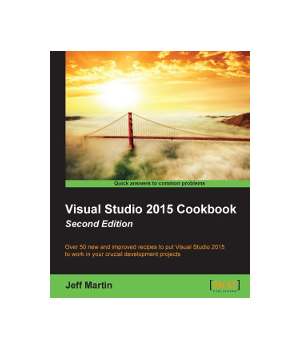 Visual Studio 2015 Cookbook, 2nd Edition 





by Jeff Martin
Visual Studio 2015 is the premier tool for developers targeting the Microsoft platform. Learning how to effectively use this technology can enhance your productivity while simplifying your most common tasks, allowing you more time to focus on your project. Visual Studio 2015 is packed with improvements that increase productivity, and this...
Price: $34.99  |  Publisher: Packt Publishing  |  Release: 2016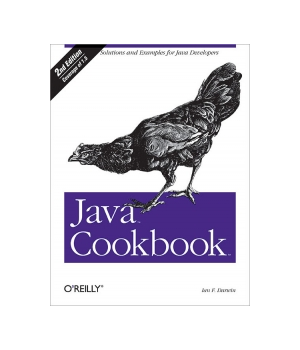 by Ian F. Darwin
You have a choice: you can wade your way through lengthy Java tutorials and figure things out by trial and error, or you can pick up Java Cookbook, 2nd Edition and get to the heart of what you need to know when you need to know it.With the completely revised and thoroughly updated Java Cookbook, 2nd Edition, Java developers like you will ...
Price: $3.89  |  Publisher: O'Reilly Media  |  Release: 2004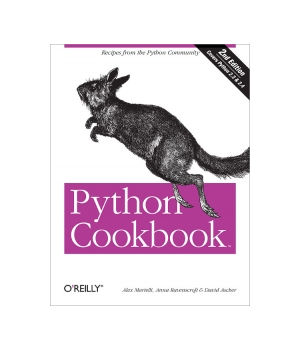 by Alex Martelli, Anna Ravenscroft, David Ascher
Portable, powerful, and a breeze to use, Python is the popular open source object-oriented programming language used for both standalone programs and scripting applications. It is now being used by an increasing number of major organizations, including NASA and Google.Updated for Python 2.4, The Python Cookbook, 2nd Edition offers a wealt...
Price: $7.17  |  Publisher: O'Reilly Media  |  Release: 2005

Windows PowerShell Cookbook, 2nd Edition 





by Lee Holmes
This introduction to the Windows PowerShell language and scripting environment provides more than 430 task-oriented recipes to help you solve the most complex and pressing problems, and includes more than 100 tried-and-tested scripts that intermediate to advanced system administrators can copy and use immediately. You'll find hands-o...
Price: $6.58  |  Publisher: O'Reilly Media  |  Release: 2010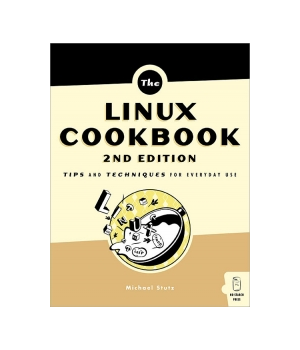 by Michael Stutz
The Linux Cookbook, 2nd Edition is your guide to getting the most out of Linux. Organized by general task (such as working with text, managing files, and manipulating graphics), each section contains a series of step-by-step recipes that help you to get your work done quickly and efficiently, most often from the command line. Nearly 50 pe...
Price: $17.60  |  Publisher: O'Reilly Media  |  Release: 2004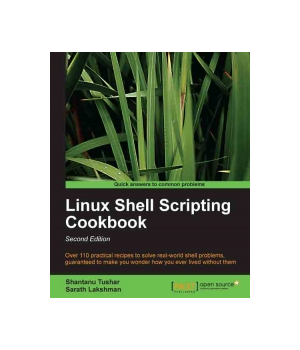 Linux Shell Scripting Cookbook, 2nd Edition 





by Shantanu Tushar, Sarath Lakshman
The shell remains one of the most powerful tools on a computer system - yet a large number of users are unaware of how much one can accomplish with it. Using a combination of simple commands, we will see how to solve complex problems in day to day computer usage.Linux Shell Scripting Cookbook, 2nd Edition will take you through useful real...
Price: $6.23  |  Publisher: Packt Publishing  |  Release: 2013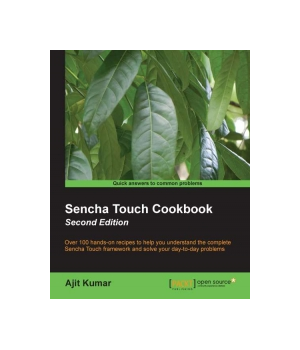 Sencha Touch Cookbook, 2nd Edition 





by Ajit Kumar
Sencha Touch is one of the most popular HTML5 and JavaScript frameworks for building touch-based mobile devices. Using Sencha Touch, you can create applications for touch mobile devices with ease, and once created, the same application works on multiple platforms - iOS, Android, Blackberry - without having to change anything.Sencha Touch ...
Price: $29.99  |  Publisher: Packt Publishing  |  Release: 2013