Developing Large Web Applications
Producing Code That Can Grow and Thrive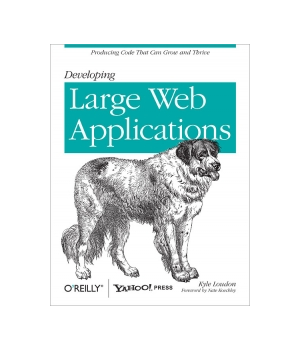 | | |
| --- | --- |
| Price | $26.15 - $27.99 |
| Rating | |
| Author | Kyle Loudon |
| Publisher | O'Reilly Media |
| Published | 2010 |
| Pages | 304 |
| Language | English |
| Format | Paper book / ebook (PDF) |
| ISBN-10 | 0596803028 |
| ISBN-13 | 9780596803025 |
EBook
Hardcover
Paperback

How do you create a mission-critical site that provides exceptional performance while remaining flexible, adaptable, and reliable 24/7? Written by the manager of a UI group at Yahoo!, this book offers practical steps for building rock-solid applications that remain effective even as you add features, functions, and users. You'll learn how to develop large web applications with the extreme precision required for other types of software.

3
5
44
Similar Books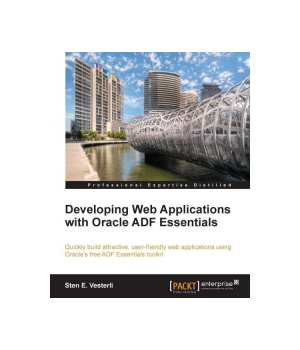 Developing Web Applications with Oracle ADF Essentials 





by Sten E. Vesterli
With ADF, Oracle gives you the chance to use the powerful tool used by Oracle's own developers. Modern enterprise applications must be user-friendly, visually attractive, and fast performing. Oracle Fusion Applications are just that; but to get the desired output you need proven methods to use this powerful and flexible tool to achie...
Price: $29.99  |  Publisher: Packt Publishing  |  Release: 2013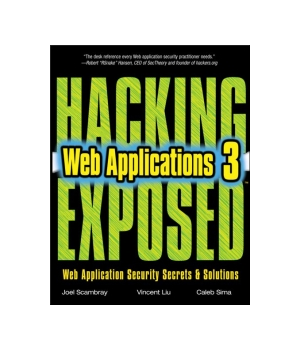 Hacking Exposed Web Applications, 3rd Edition 





by Joel Scambray, Vincent Liu, Caleb Sima
Protect your Web applications from malicious attacks by mastering the weapons and thought processes of today's hacker. Written by recognized security practitioners and thought leaders, Hacking Exposed Web Applications, Third Edition is fully updated to cover new infiltration methods and countermeasures. Find out how to reinforce auth...
Price: $9.50  |  Publisher: McGraw-Hill  |  Release: 2010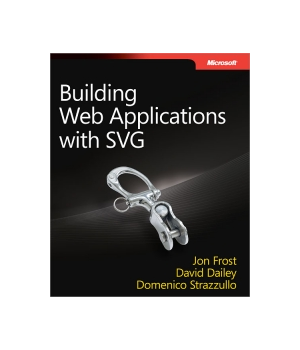 Building Web Applications with SVG 





by David Dailey, Jon Frost, Domenico Strazzullo
Dive into SVG - and build striking, interactive visuals for your web applications. Led by three SVG experts, you'll learn step-by-step how to use SVG techniques for animation, overlays, and dynamic charts and graphs. Then you'll put it all together by building two graphic-rich applications. Get started creating dynamic visual co...
Price: $19.95  |  Publisher: Microsoft Press  |  Release: 2012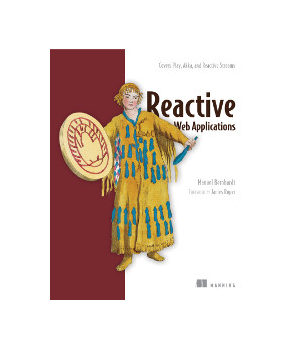 by Manuel Bernhardt
Reactive Web Applications teaches web developers how to benefit from the reactive application architecture and presents hands-on examples using the Play framework.Reactive applications build on top of components that communicate asynchronously as they react to user and system events. As a result, they become scalable, responsive, and faul...
Price: $26.23  |  Publisher: Manning  |  Release: 2016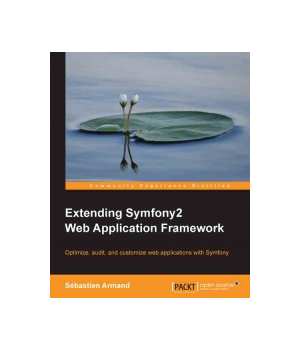 Extending Symfony2 Web Application Framework 





by Sebastien Armand
Symfony is a high performance PHP framework for developing MVC web applications. Symfony1 allowed for ease of use but its shortcoming was the difficulty of extending it. However, this difficulty has now been eradicated by the more powerful and extensible Symfony2. Information on more advanced techniques for extending Symfony can be diffic...
Price: $20.99  |  Publisher: Packt Publishing  |  Release: 2014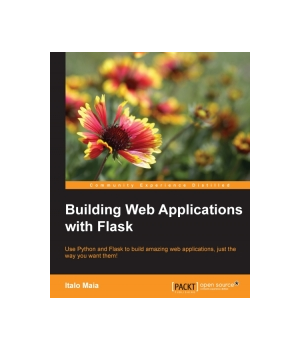 Building Web Applications with Flask 





by Italo Maia
Flask is a powerful web framework that helps you build great projects using your favorite tools. Flask takes the flexible Python programming language and provides a simple template for web development. Once imported into Python, Flask can be used to save time building web applications. It goes against the flow with the microframework conc...
Price: $34.99  |  Publisher: Packt Publishing  |  Release: 2015

by Andy Petrella
The Learning Play! Framework 2 has been created for web developers that are building web applications. The core idea is to focus on the HTTP features and to enable them through a simplification lens. Building a web application no longer requires a configuration phase, an environment setup, or a long development lifecycle - it's integ...
Price: $29.99  |  Publisher: Packt Publishing  |  Release: 2013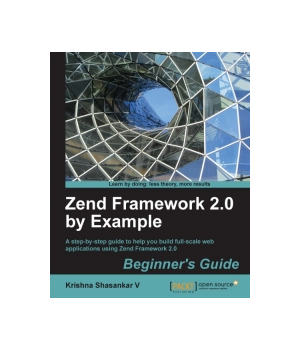 by Krishna Shasankar V
ZF2 is the latest update to the well-known Zend Framework. This version has considerably eased the process of building complex web applications with minimal development effort using plug and play components. ZF2 also provides a highly robust and scalable framework for developing web applications.Zend Framework 2.0 by Example: Beginner...
Price: $29.99  |  Publisher: Packt Publishing  |  Release: 2013