Successful Project Management: Applying Best Practices and Real-World Techniques with Microsoft Project
Applying Best Practices, Proven Methods, and Real-World Techniques with Microsoft Project
Bookstore
>
Books
>
Successful Project Management: Applying Best Practices and Real-World Techniques with Microsoft Project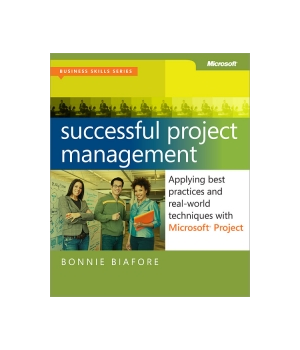 | | |
| --- | --- |
| Price | $17.67 - $98.04 |
| Rating | |
| Author | Bonnie Biafore |
| Publisher | O'Reilly Media |
| Published | 2011 |
| Pages | 464 |
| Language | English |
| Format | Paper book / ebook (PDF) |
| ISBN-10 | 0735649804 |
| ISBN-13 | 9780735649804 |
EBook
Hardcover
Paperback
Learn best practices and proven methods from
project
management professionals - and apply these skills as you work with
Microsoft
Project. In this practical guide, project management expert Bonnie Biafore shows you how to manage projects efficiently and effectively, sharing the real-world experiences of project managers in several industries. You'll learn how to put the best practices and hard-won lessons of experts to work on your critical projects.

4
5
32
Similar Books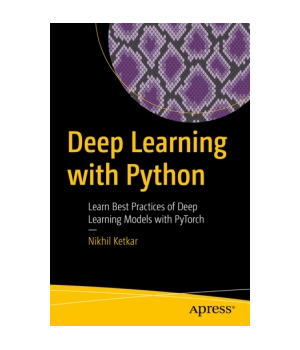 by Nihkil Ketkar
Master the practical aspects of implementing deep learning solutions with PyTorch, using a hands-on approach to understanding both theory and practice. This new edition will prepare you for applying deep learning to real world problems with a sound theoretical foundation and practical know-how with PyTorch, a platform developed by Faceboo...
Price: $32.99  |  Publisher: Apress  |  Release: 2020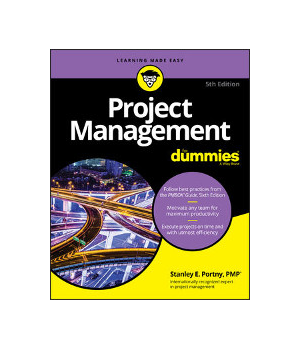 Project Management For Dummies, 5th Edition 





by Stanley E. Portny
In today's time-crunched, cost-conscious global business environment, tight project deadlines and stringent expectations are the norm. So how can you juggle all the skills and responsibilities it takes to shine as a project management maven? Updated in a brand-new edition, Project Management For Dummies offers everything you need to ...
Price: $6.51  |  Publisher: Wiley  |  Release: 2017

Windows PowerShell Best Practices 





by Ed Wilson
Automate system administration using Windows PowerShell best practices - and optimize your operational efficiency. With this practical guide, Windows PowerShell expert and instructor Ed Wilson delivers field-tested tips, real-world examples, and candid advice culled from administrators across a range of business and technical scenarios. I...
Price: $17.23  |  Publisher: Microsoft Press  |  Release: 2014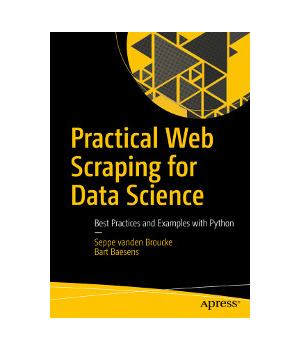 Practical Web Scraping for Data Science 





by Seppe vanden Broucke, Bart Baesens
This book provides a complete and modern guide to web scraping, using Python as the programming language, without glossing over important details or best practices. Written with a data science audience in mind, the book explores both scraping and the larger context of web technologies in which it operates, to ensure full understanding. Th...
Price: $29.92  |  Publisher: Apress  |  Release: 2018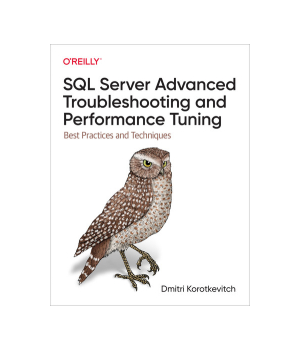 SQL Server Advanced Troubleshooting and Performance Tuning 





by Dmitri Korotkevitch
This practical book provides a comprehensive overview of troubleshooting and performance tuning best practices for Microsoft SQL Server. Database engineers, including database developers and administrators, will learn how to identify performance issues, troubleshoot the system in a holistic fashion, and properly prioritize tuning efforts ...
Price: $56.95  |  Publisher: O'Reilly Media  |  Release: 2022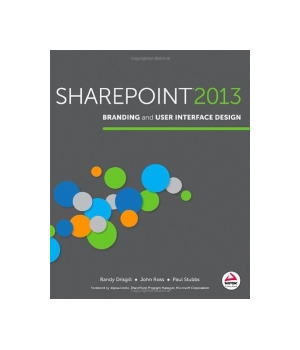 SharePoint 2013 Branding and User Interface Design 





by Randy Drisgill, John Ross, Paul Stubbs
If you are planning, designing, and launching your brand using SharePoint, this book and author trio will walk you through everything you need to know in an understandable and approachable way. From specific technologies such as master pages, page layouts, and CSS to offering best-practices and real-world experience for creating successfu...
Price: $27.32  |  Publisher: Wrox  |  Release: 2013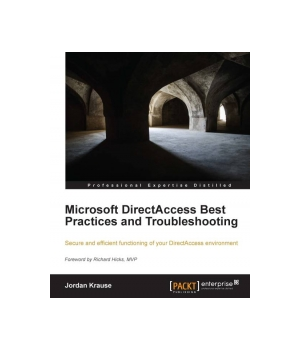 Microsoft DirectAccess Best Practices and Troubleshooting 





by Jordan Krause
DirectAccess is an amazing Microsoft technology that is truly the evolution of VPN; any Microsoft-centric shop needs this technology. DirectAccess is an automatic remote access solution that takes care of everything from planning to deployment.Microsoft DirectAccess Best Practices and Troubleshooting will provide you with the precise step...
Price: $22.99  |  Free ebook  |  Publisher: Packt Publishing  |  Release: 2013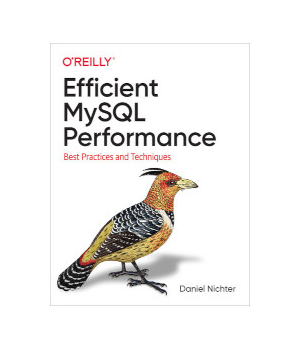 by Daniel Nichter
You'll find several books on basic or advanced MySQL performance, but nothing in between. That's because explaining MySQL performance without addressing its complexity is difficult. This practical book bridges the gap by teaching software engineers mid-level MySQL knowledge beyond the fundamentals, but well shy of deep-level int...
Price: $45.92  |  Publisher: O'Reilly Media  |  Release: 2021