Learning Domain-Driven Design
Aligning Software Architecture and Business Strategy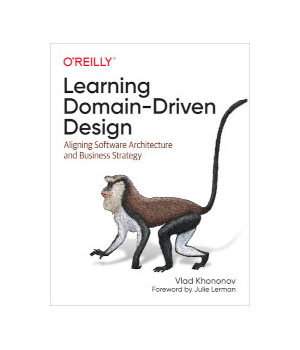 | | |
| --- | --- |
| Price | $35.62 - $47.42 |
| Rating | |
| Author | Vlad Khononov |
| Publisher | O'Reilly Media |
| Published | 2021 |
| Pages | 340 |
| Language | English |
| Format | Paper book / ebook (PDF) |
| ISBN-10 | 1098100131 |
| ISBN-13 | 9781098100131 |
EBook
Hardcover
Paperback
Building software is harder than ever. As a developer, you not only have to chase ever-changing technological trends but also need to understand the
business
domains behind the software. This practical book provides you with a set of core
patterns
, principles, and practices for analyzing business domains, understanding business strategy, and, most importantly, aligning
software
design with its business needs.
Author Vlad Khononov shows you how these practices lead to robust implementation of business logic and help to future-proof software
design
and architecture. You'll examine the relationship between domain-driven design (DDD) and other methodologies to ensure you make architectural decisions that meet business requirements. You'll also explore the real-life story of implementing DDD in a startup company.
With this book, you'll learn how to: Analyze a company's business domain to learn how the system you're building fits its competitive strategy; Use DDD's strategic and tactical tools to architect effective software solutions that address business needs; Build a shared understanding of the business domains you encounter; Decompose a system into bounded contexts; Coordinate the work of multiple teams; Gradually introduce DDD to brownfield projects.

5
5
473
Similar Books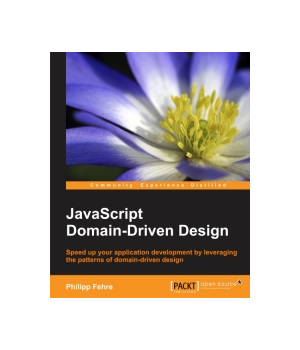 JavaScript Domain-Driven Design 





by Philipp Fehre
JavaScript backs some of the most advanced applications. It is time to adapt modern software development practices from JavaScript to model complex business needs.JavaScript Domain-Driven Design allows you to leverage your JavaScript skills to create advanced applications. You'll start with learning domain-driven concepts and working...
Price: $39.99  |  Publisher: Packt Publishing  |  Release: 2015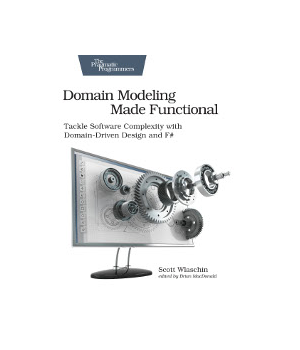 Domain Modeling Made Functional 





by Scott Wlaschin
Domain-driven design is a well-established approach to designing software that ensures that domain experts and developers work together effectively to create high-quality software. This book is the first to combine DDD with techniques from statically typed functional programming. This book is perfect for newcomers to DDD or functional pro...
Price: $24.00  |  Publisher: The Pragmatic Programmers  |  Release: 2018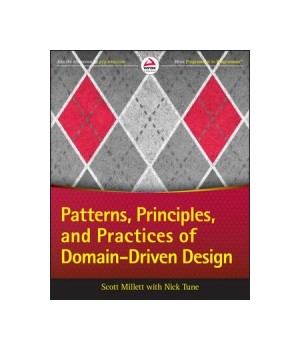 Patterns, Principles, and Practices of Domain-Driven Design 





by Scott Millett, Nick Tune
Methods for managing complex software construction following the practices, principles and patterns of Domain-Driven Design with code examples in C#This book presents the philosophy of Domain-Driven Design (DDD) in a down-to-earth and practical manner for experienced developers building applications for complex domains. A focus is placed ...
Price: $37.43  |  Publisher: Wrox  |  Release: 2015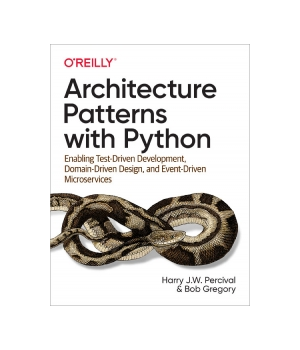 Architecture Patterns with Python 





by Harry Percival, Bob Gregory
As Python continues to grow in popularity, projects are becoming larger and more complex. Many Python developers are taking an interest in high-level software design patterns such as hexagonal/clean architecture, event-driven architecture, and the strategic patterns prescribed by domain-driven design (DDD). But translating those patterns ...
Price: $34.49  |  Publisher: O'Reilly Media  |  Release: 2020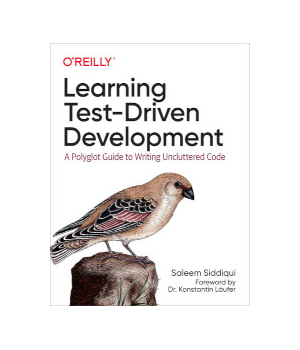 Learning Test-Driven Development 





by Saleem Siddiqui
Your code is a testament to your skills as a developer. No matter what language you use, code should be clean, elegant, and uncluttered. By using test-driven development (TDD), you'll write code that's easy to understand, retains its elegance, and works for months, even years, to come. With this indispensable guide, you'll ...
Price: $53.16  |  Publisher: O'Reilly Media  |  Release: 2021

by Jaime Buelta
Developing large-scale systems that continuously grow in scale and complexity requires a thorough understanding of how software projects should be implemented. Software developers, architects, and technical management teams rely on high-level software design patterns such as microservices architecture, event-driven architecture, and the s...
Price: $44.99  |  Publisher: Packt Publishing  |  Release: 2022

by Michael Nash, Wade Waldron
When it comes to big data processing, we can no longer ignore concurrency or try to add it in after the fact. Fortunately, the solution is not a new paradigm of development, but rather an old one. With this hands-on guide, Java and Scala developers will learn how to embrace concurrent and distributed applications with the open source Akka...
Price: $27.67  |  Publisher: O'Reilly Media  |  Release: 2016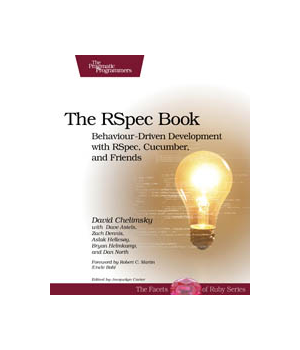 by David Chelimsky, Dave Astels, Zach Dennis, Aslak Hellesoy, Bryan Helmkamp, Dan North
Behaviour-Driven Development (BDD) gives you the best of Test Driven Development, Domain Driven Design, and Acceptance Test Driven Planning techniques, so you can create better software with self-documenting, executable tests that bring users and developers together with a common language.Get the most out of BDD in Ruby with The RSpec Boo...
Price: $6.05  |  Publisher: The Pragmatic Programmers  |  Release: 2010