Practical Machine Learning for Computer Vision
End-to-End Machine Learning for Images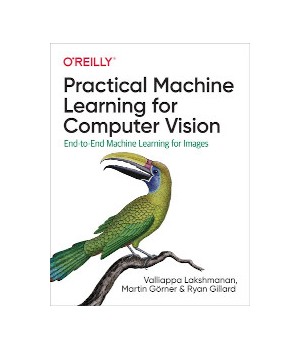 | | |
| --- | --- |
| Price | $59.54 - $71.88 |
| Rating | |
| Authors | Valliappa Lakshmanan, Martin Görner, Ryan Gillard |
| Publisher | O'Reilly Media |
| Published | 2021 |
| Pages | 482 |
| Language | English |
| Format | Paper book / ebook (PDF) |
| ISBN-10 | 1098102363 |
| ISBN-13 | 9781098102364 |
EBook
Hardcover
Paperback
This practical book shows you how to employ machine learning models to extract information from images. ML engineers and data scientists will learn how to solve a variety of image problems including classification, object detection, autoencoders, image generation, counting, and captioning with proven ML techniques. This book provides a great introduction to end-to-end deep learning: dataset creation, data preprocessing, model
design
, model training, evaluation, deployment, and interpretability.
Google engineers Valliappa Lakshmanan, Martin Görner, and Ryan Gillard show you how to develop accurate and explainable computer vision ML models and put them into large-scale production using robust ML architecture in a flexible and maintainable way. You'll learn how to design, train, evaluate, and predict with models written in
TensorFlow
or Keras.
You'll learn how to: Design ML architecture for computer vision tasks; Select a model (such as ResNet, SqueezeNet, or EfficientNet) appropriate to your task; Create an end-to-end ML pipeline to train, evaluate, deploy, and explain your model; Preprocess images for data augmentation and to support learnability; Incorporate explainability and responsible AI best practices; Deploy image models as web services or on edge devices; Monitor and manage ML models.

5
5
18
Similar Books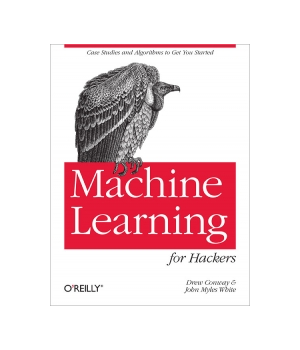 by Drew Conway, John Myles White
If you're an experienced programmer interested in crunching data, this book will get you started with machine learning - a toolkit of algorithms that enables computers to train themselves to automate useful tasks. Authors Drew Conway and John Myles White help you understand machine learning and statistics tools through a series of ha...
Price: $18.12  |  Publisher: O'Reilly Media  |  Release: 2012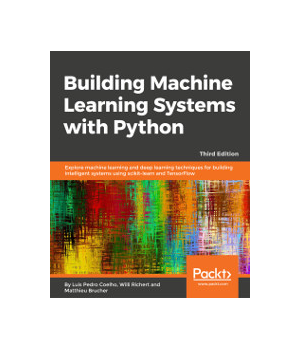 Building Machine Learning Systems with Python, 3rd Edition 





by Luis Pedro Coelho, Willi Richert, Matthieu Brucher
Machine learning allows systems to learn things without being explicitly programmed to do so. Python is one of the most popular languages used to develop machine learning applications, which take advantage of its extensive library support. This third edition of Building Machine Learning Systems with Python addresses recent developments in...
Price: $39.99  |  Publisher: Packt Publishing  |  Release: 2018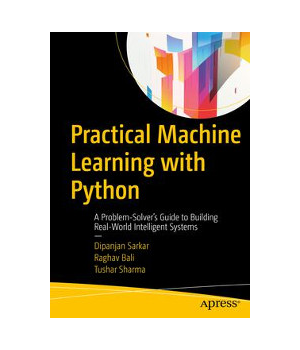 Practical Machine Learning with Python 





by Tushar Sharma, Raghav Bali, Dipanjan Sarkar
Master the essential skills needed to recognize and solve complex problems with machine learning and deep learning. Using real-world examples that leverage the popular Python machine learning ecosystem, this book is your perfect companion for learning the art and science of machine learning to become a successful practitioner. The concept...
Price: $14.51  |  Publisher: Apress  |  Release: 2017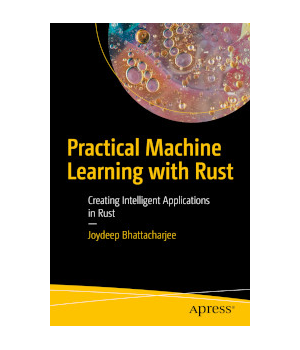 Practical Machine Learning with Rust 
by Joydeep Bhattacharjee
Explore machine learning in Rust and learn about the intricacies of creating machine learning applications. This book begins by covering the important concepts of machine learning such as supervised, unsupervised, and reinforcement learning, and the basics of Rust. Further, you'll dive into the more specific fields of machine learnin...
Price: $19.21  |  Publisher: Apress  |  Release: 2020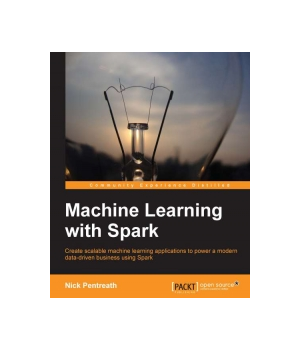 by Nick Pentreath
Apache Spark is a framework for distributed computing that is designed from the ground up to be optimized for low latency tasks and in-memory data storage. It is one of the few frameworks for parallel computing that combines speed, scalability, in-memory processing, and fault tolerance with ease of programming and a flexible, expressive, ...
Price: $34.99  |  Publisher: Packt Publishing  |  Release: 2015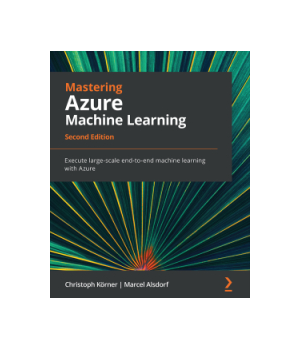 Mastering Azure Machine Learning, 2nd Edition 





by Christoph Korner, Marcel Alsdorf
Azure Machine Learning is a cloud service for accelerating and managing the machine learning (ML) project life cycle that ML professionals, data scientists, and engineers can use in their day-to-day workflows. This book covers the end-to-end ML process using Microsoft Azure Machine Learning, including data preparation, performing and logg...
Price: $41.99  |  Publisher: Packt Publishing  |  Release: 2022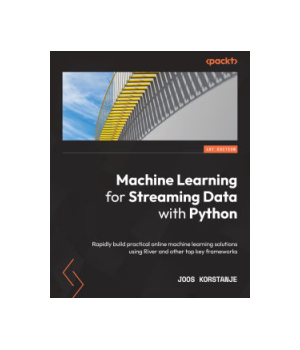 Machine Learning for Streaming Data with Python 
by Joos Korstanje
Streaming data is the new top technology to watch out for in the field of data science and machine learning. As business needs become more demanding, many use cases require real-time analysis as well as real-time machine learning. This book will help you to get up to speed with data analytics for streaming data and focus strongly on adapt...
Price: $44.99  |  Publisher: Packt Publishing  |  Release: 2022

Artificial Intelligence in Medical Sciences and Psychology 
by Tshepo Chris Nokeri
Get started with artificial intelligence for medical sciences and psychology. This book will help healthcare professionals and technologists solve problems using machine learning methods, computer vision, and natural language processing (NLP) techniques. The book covers ways to use neural networks to classify patients with diseases. You w...
Price: $38.40  |  Publisher: Apress  |  Release: 2022