Kubernetes: Up and Running, 3rd Edition
Dive into the Future of Infrastructure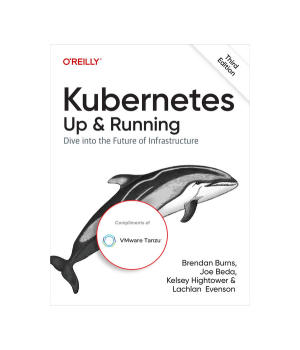 | | |
| --- | --- |
| Price | $44.20 - $65.00 |
| Rating | |
| Authors | Brendan Burns, Joe Beda, Kelsey Hightower, Lachlan Evenson |
| Publisher | O'Reilly Media |
| Published | 2022 |
| Pages | 326 |
| Language | English |
| Format | Paper book / ebook (PDF) |
| ISBN-10 | 109811020X |
| ISBN-13 | 9781098110208 |
EBook
Hardcover
Paperback
In just five years, Kubernetes has radically changed the way developers and ops personnel build, deploy, and maintain applications in the cloud. With this book's updated third edition, you'll learn how this popular container orchestrator can help your company achieve new levels of velocity, agility, reliability, and efficiency-whether you're new to distributed systems or have been deploying
cloud
native apps for some time.
Brendan Burns, Joe Beda, Kelsey Hightower, and Lachlan Evenson-who have worked on
Kubernetes
at Google and beyond-explain how this system fits into the life cycle of a distributed application.
Software
developers, engineers, and architects will learn ways to use tools and APIs to automate scalable distributed systems for online services, machine learning applications, or even a cluster of Raspberry Pi computers.
This guide shows you how to: Create a simple cluster to learn how Kubernetes works; Dive into the details of deploying an application using Kubernetes; Learn specialized objects in Kubernetes, such as DaemonSets, jobs, ConfigMaps, and secrets; Explore deployments that tie together the lifecycle of a complete application; Get practical examples of how to develop and deploy real-world applications in Kubernetes.

5
5
997
Similar Books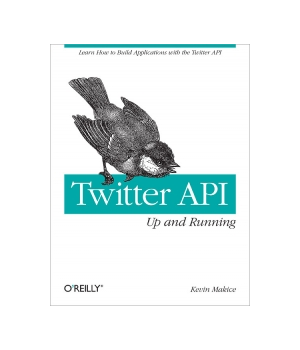 by Kevin Makice
This groundbreaking book provides you with the skills and resources you need to build web applications for Twitter. Perfect for new and casual programmers intrigued by the microblogging, Twitter API: Up and Running carefully explains how each part of Twitter's API works, with detailed examples that show you how to assemble those buil...
Price: $25.68  |  Publisher: O'Reilly Media  |  Release: 2009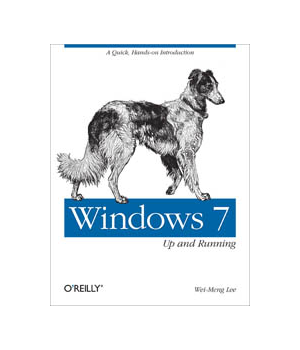 by Wei-Meng Lee
This compact book offers the quickest path for Windows XP and Vista users to get started with Microsoft's Windows 7 operating system. With Windows 7: Up and Running, you get the essential information you need to upgrade or install the system and configure it to fit your activities, along with a tour of Windows 7's features and b...
Price: $15.00  |  Publisher: O'Reilly Media  |  Release: 2009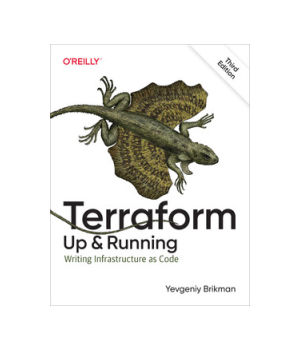 Terraform: Up and Running, 3rd Edition 





by Yevgeniy Brikman
Terraform has become a key player in the DevOps world for defining, launching, and managing infrastructure as code (IaC) across a variety of cloud and virtualization platforms, including AWS, Google Cloud, Azure, and more. This hands-on third edition, expanded and thoroughly updated for version 1.0 and beyond, shows you the fastest way to...
Price: $41.99  |  Publisher: O'Reilly Media  |  Release: 2022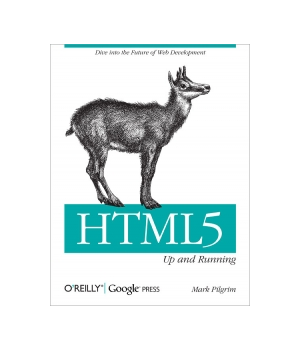 by Mark Pilgrim
If you don't know about the new features available in HTML5, now's the time to find out. This book provides practical information about how and why the latest version of this markup language will significantly change the way you develop for the Web.HTML5 is still evolving, yet browsers such as Safari, Mozilla, Opera, and Chrome ...
Price: $19.39  |  Publisher: O'Reilly Media  |  Release: 2010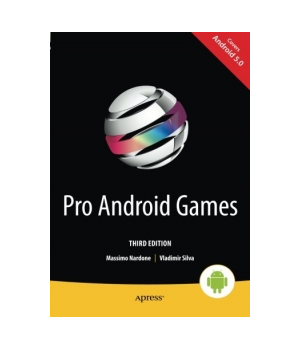 Pro Android Games, 3rd Edition 
by Vladimir Silva, Massimo Nardone
Combining actionable, real-world source code with graphics, Pro Android Games, Third Edition shows you how to build more sophisticated and addictive Android game apps with minimum effort. Harness the power of the latest Android 5.0 SDK to bring countless legendary, action-packed PC games to the Android platform.With actionable real-world ...
Price: $44.99  |  Publisher: Apress  |  Release: 2015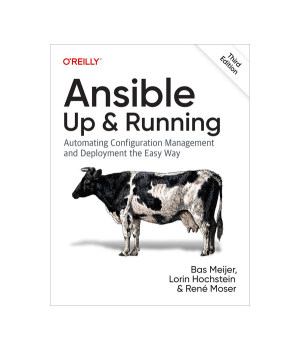 Ansible: Up and Running, 3rd Edition 





by Bas Meijer, Lorin Hochstein, Rene Moser
Among the many configuration management tools available, Ansible has some distinct advantages: It's minimal in nature. You don't need to install agents on your nodes. And there's an easy learning curve. With this updated third edition, you'll quickly learn how to be productive with Ansible whether you're a develop...
Price: $40.00  |  Publisher: O'Reilly Media  |  Release: 2022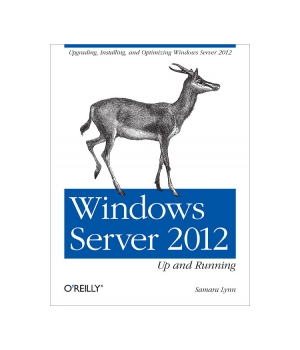 Windows Server 2012: Up and Running 





by Samara Lynn
If your organization plans to move to a cloud infrastructure from a LAN or WAN, this book shows you how to do it efficiently with Windows Server 2012. Experienced Windows administrators will learn how to deploy, configure, and manage the server's expanded capabilities and features step-by-step, using clear examples and numerous scree...
Price: $33.96  |  Publisher: O'Reilly Media  |  Release: 2012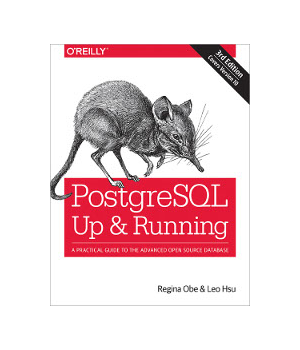 PostgreSQL: Up and Running, 3rd Edition 





by Regina Obe, Leo Hsu
Thinking of migrating to PostgreSQL? This clear, fast-paced introduction helps you understand and use this open source database system. Not only will you learn about the enterprise class features in versions 9.5 to 10, you'll also discover that PostgeSQL is more than a database system - it's an impressive application platform as...
Price: $25.95  |  Publisher: O'Reilly Media  |  Release: 2017