Making Sense of Data I, 2nd Edition
A Practical Guide to Exploratory Data Analysis and Data Mining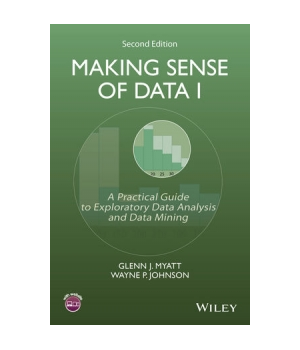 | | |
| --- | --- |
| Price | $16.75 - $78.64 |
| Rating | |
| Authors | Glenn J. Myatt, Wayne P. Johnson |
| Publisher | Wiley |
| Published | 2014 |
| Pages | 248 |
| Language | English |
| Format | Paper book / ebook (PDF) |
| ISBN-10 | 1118407415 |
| ISBN-13 | 9781118407417 |
EBook
Hardcover
Paperback
A proven go-to guide for data analysis, Making Sense of Data I: A Practical Guide to Exploratory Data Analysis and Data Mining, Second Edition focuses on
basic
data analysis approaches that are necessary to make timely and accurate decisions in a diverse range of projects. Based on the authors' practical experience in implementing data analysis and data mining, the new edition provides clear explanations that guide readers from almost every field of study.
In order to facilitate the needed steps when handling a data analysis or data mining
project
, a step-by-step approach aids professionals in carefully analyzing data and implementing results, leading to the development of smarter
business
decisions.

5
5
20
Similar Books

by Thomas Kranz
Go behind the headlines of famous attacks and learn lessons from real-world breaches that author Tom Kranz has personally helped to clean up. Making Sense of Cybersecurity is full of clear-headed advice and examples that will help you identify risks in your organization and choose the right path to apply the important security concepts. Y...
Price: $36.99  |  Publisher: Manning  |  Release: 2022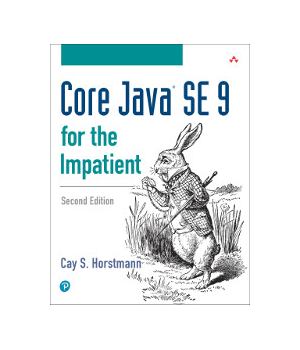 Core Java SE 9 for the Impatient, 2nd Edition 





by Cay S. Horstmann
Modern Java introduces major enhancements that impact the core Java technologies and APIs at the heart of the Java platform. Many old Java idioms are no longer needed and new features such as modularization make you far more effective. However, navigating these changes can be challenging.Core Java SE 9 for the Impatient, Second Edition, i...
Price: $40.48  |  Publisher: Addison-Wesley  |  Release: 2017

Pro Core Data for iOS, 2nd Edition 





by Michael Privat, Robert Warner
Fully updated for Xcode 4.2, Pro Core Data for iOS explains how to use the Core Data framework for iOS SDK 5 using Xcode 4.2.This book starts by giving you a solid grounding in Core Data, providing a foundation for the rest of the book. With this knowledge, you'll have all you need to master Core Data and power your data-driven appli...
Price: $33.21  |  Publisher: Apress  |  Release: 2011

SQL All-in-One For Dummies, 2nd Edition 





by Allen G. Taylor
SQL, or structured query language, is the international standard language for creating and maintaining relational databases. It is the basis of all major databases in use today and is essential for the storage and retrieval of database information. This fun and friendly guide takes SQL and all its related topics and breaks it down into ea...
Price: $7.49  |  Publisher: Wiley  |  Release: 2011

by Dan McCreary, Ann Kelly
If you want to understand and perhaps start using the new data storage and analysis technologies that go beyond the SQL database model, this book is for you. Written in plain language suitable for technical managers and developers, and using many examples, use cases, and illustrations, this book explains the concepts, features, benefits, ...
Price: $7.03  |  Publisher: Manning  |  Release: 2013

by Adrienne Watt
Database Design, 2nd Edition covers database systems and database design concepts. New to this edition are SQL info, additional examples, key terms and review exercises at the end of each chapter.Topics include:The history of databases; Characteristics and benefits of databases; Data models; Data modelling; Classification of database mana...
Free ebook  |  Publisher: Self-publishing  |  Release: 2014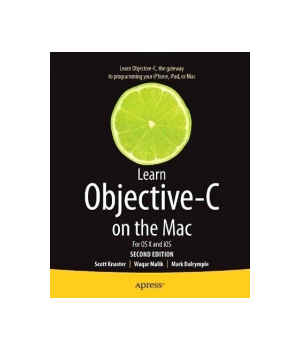 Learn Objective-C on the Mac For OS X and iOS, 2nd Edition 





by Scott Knaster, Waqar Malik, Mark Dalrymple
Learn to write apps for some of today's hottest technologies, including the iPhone and iPad (using iOS), as well as the Mac (using OS X). It starts with Objective-C, the base language on which the native iOS software development kit (SDK) and the OS X are based. Learn Objective-C on the Mac: For OS X and iOS, 2nd Edition updates a be...
Price: $12.22  |  Publisher: Apress  |  Release: 2012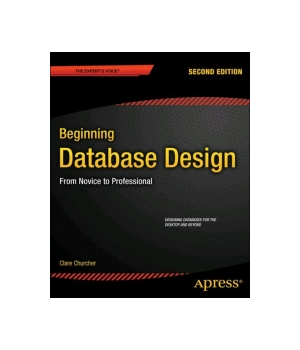 Beginning Database Design, 2nd Edition 





by Clare Churcher
Database design is not an exact science. Many are surprised to find that problems with their databases are caused by poor design rather than by difficulties in using the database management software. Beginning Database Design, 2nd Edition helps you ask and answer important questions about your data so you can understand the problem you ar...
Price: $21.26  |  Publisher: Apress  |  Release: 2012