Implementing Enterprise Risk Management
Case Studies and Best Practices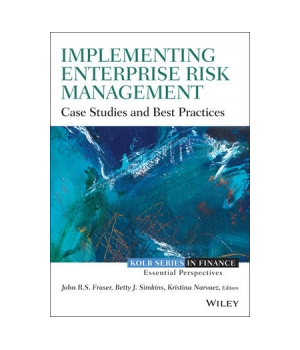 | | |
| --- | --- |
| Price | $67.87 - $69.24 |
| Rating | |
| Authors | John Fraser, Betty Simkins, Kristina Narvaez |
| Publisher | Wiley |
| Published | 2014 |
| Pages | 688 |
| Language | English |
| Format | Paper book / ebook (PDF) |
| ISBN-10 | 1118691962 |
| ISBN-13 | 9781118691960 |
EBook
Hardcover
Paperback
Implementing Enterprise Risk Management is a practical guide to establishing an effective ERM system by applying best practices at a granular level. Case studies of leading organizations including Mars, Statoil,
LEGO
, British Columbia Lottery Corporation, and Astro illustrate the real-world implementation of ERM on a macro level, while also addressing how ERM informs the response to specific incidents. Readers will learn how top companies are effectively constructing ERM systems to positively drive financial growth and manage operational and outside risk factors. By addressing the challenges of adopting ERM in large organizations with different functioning silos and well-established processes, this guide provides expert insight into fitting the new
framework
into cultures resistant to change.
Enterprise risk management covers accidental losses as well as financial, strategic, operational, and other risks. Recent economic and financial market volatility has fueled a heightened interest in ERM, and regulators and investors have begun to scrutinize companies' risk-management policies and procedures. Implementing Enterprise Risk Management provides clear, demonstrative instruction on establishing a strong, effective system.

4
5
15
Similar Books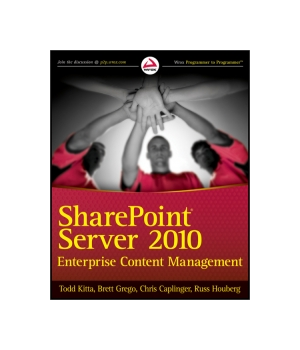 SharePoint Server 2010 Enterprise Content Management 





by Todd Kitta, Brett Grego, Chris Caplinger, Russ Houberg
Within the pages of this book, a team of SharePoint Server and Enterprise Content Management (ECM) authorities takes you on a journey that examines the history of ECM, the capabilities that SharePoint Server 2010 offers for ECM, and the high-level ECM pillars that exist within SharePoint Server 2010. Once you have a strong foothold on wha...
Price: $5.99  |  Publisher: Wrox  |  Release: 2011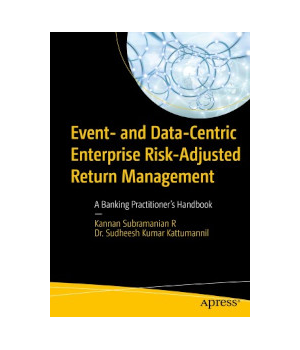 Event- and Data-Centric Enterprise Risk-Adjusted Return Management 
by Kannan Subramanian RDr. Sudheesh Kumar Kattumannil
Take a holistic view of enterprise risk-adjusted return management in banking. This book recommends that a bank transform its siloed operating model into an agile enterprise model. It offers an event-driven, process-based, data-centric approach to help banks plan and implement an enterprise risk-adjusted return model (ERRM), keeping the f...
Price: $59.99  |  Publisher: Apress  |  Release: 2022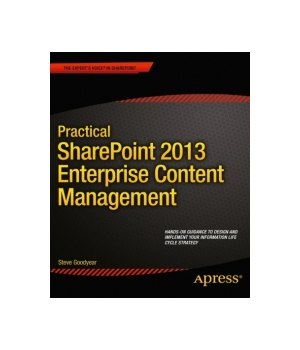 Practical SharePoint 2013 Enterprise Content Management 





by Steve Goodyear
Practical SharePoint 2013 Enterprise Content Management is the first book to guide you through planning and designing each phase of your information life cycle with SharePoint 2013. Author and SharePoint expert Steve Goodyear walks you through how to analyze and plan enterprise content management (ECM) solutions for an effective and end-t...
Price: $48.55  |  Publisher: Apress  |  Release: 2013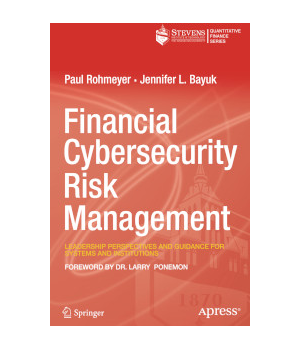 Financial Cybersecurity Risk Management 





by Paul Rohmeyer, Jennifer Bayuk
Understand critical cybersecurity and risk perspectives, insights, and tools for the leaders of complex financial systems and markets. This book offers guidance for decision makers and helps establish a framework for communication between cyber leaders and front-line professionals. Information is provided to help in the analysis of cyber ...
Price: $25.81  |  Publisher: Apress  |  Release: 2019

Machine Learning for Financial Risk Management with Python 





by Abdullah Karasan
Financial risk management is quickly evolving with the help of artificial intelligence. With this practical book, developers, programmers, engineers, financial analysts, risk analysts, and quantitative and algorithmic analysts will examine Python-based machine learning and deep learning models for assessing financial risk. Building hands-...
Price: $55.95  |  Publisher: O'Reilly Media  |  Release: 2021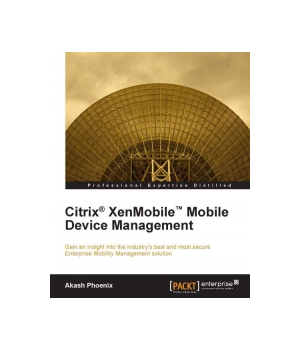 Citrix XenMobile Mobile Device Management 





by Akash Phoenix
XenMobile is an enterprise Mobile Development Management solution with a multitude of technologies within it. It offers security and compliance in IT while giving apps and data freedom to users with mobile devices. The rising prevalence of mobile devices into corporate environments has increased the demand of Enterprise Mobility Managemen...
Price: $20.99  |  Publisher: Packt Publishing  |  Release: 2014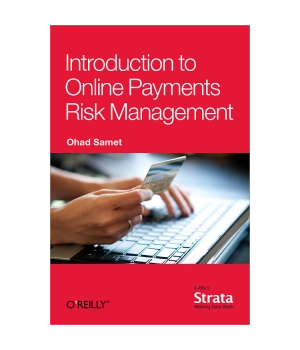 Introduction to Online Payments Risk Management 





by Ohad Samet
If you've been tasked with building a team to handle risk management for online payments (RMP), this practical introduction provides a framework for choosing the technologies and personnel you need. Author and financial services executive Ohad Samet explains the components of payments risk management, and presents a coherent strategy...
Price: $16.99  |  Publisher: O'Reilly Media  |  Release: 2013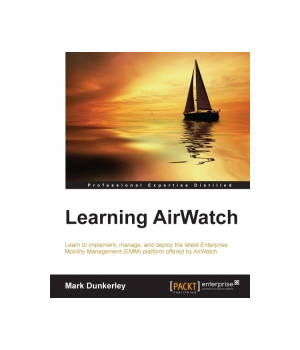 by Mark Dunkerley
Nowadays, organizations are facing a critical challenge of providing reliable, efficient, and secure access to corporate information. With AirWatch by VMware's Enterprise Mobility Management platform, you will be able to set up and deploy access to corporate information securely from mobile devices, allowing security policies and reg...
Price: $49.99  |  Publisher: Packt Publishing  |  Release: 2015