Cyber Threat!
How to Manage the Growing Risk of Cyber Attacks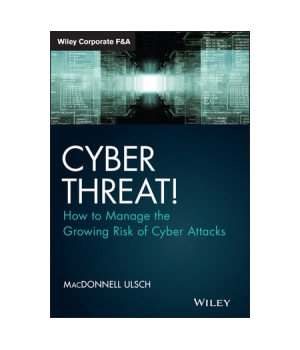 | | |
| --- | --- |
| Price | $17.90 - $32.99 |
| Rating | |
| Author | MacDonnell Ulsch |
| Publisher | Wiley |
| Published | 2014 |
| Pages | 202 |
| Language | English |
| Format | Paper book / ebook (PDF) |
| ISBN-10 | 1118836359 |
| ISBN-13 | 9781118836354 |
EBook
Hardcover
Paperback
Cyber Threat! How to Manage the Growing Risk of Cyber Attacks is an in-depth examination of the very real cyber
security
risks facing all facets of government and industry, and the various factors that must align to maintain information integrity. Written by one of the nation's most highly respected cyber risk analysts, the book describes how businesses and government agencies must protect their most valuable assets to avoid potentially catastrophic consequences. Much more than just cyber security, the necessary solutions require government and industry to work cooperatively and intelligently. This resource reveals the extent of the problem, and provides a plan to change course and better manage and protect critical information.

Similar Books

Cybersecurity Threats, Malware Trends, and Strategies 





by Tim Rains
Cybersecurity Threats, Malware Trends, and Strategies shares numerous insights about the threats that both public and private sector organizations face and the cybersecurity strategies that can mitigate them.The book provides an unprecedented long-term view of the global threat landscape by examining the twenty-year trend in vulnerability...
Price: $49.99  |  Publisher: Packt Publishing  |  Release: 2020

by Thomas Kranz
Go behind the headlines of famous attacks and learn lessons from real-world breaches that author Tom Kranz has personally helped to clean up. Making Sense of Cybersecurity is full of clear-headed advice and examples that will help you identify risks in your organization and choose the right path to apply the important security concepts. Y...
Price: $36.99  |  Publisher: Manning  |  Release: 2022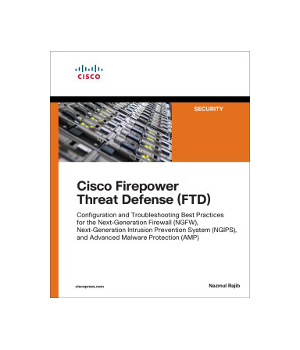 Cisco Firepower Threat Defense (FTD) 





by Nazmul Rajib
This is the definitive guide to best practices and advanced troubleshooting techniques for the Cisco flagship Firepower Threat Defense (FTD) system running on Cisco ASA platforms, Cisco Firepower security appliances, Firepower eXtensible Operating System (FXOS), and VMware virtual appliances.Senior Cisco engineer Nazmul Rajib draws on uns...
Price: $50.99  |  Publisher: Cisco Press  |  Release: 2017

by Bryson Payne
Go H*ck Yourself is an eye-opening, hands-on introduction to the world of hacking, from an award-winning cybersecurity coach. As you perform common attacks against yourself, you'll be shocked by how easy they are to carry out - and realize just how vulnerable most people really are. You'll be guided through setting up a virtual ...
Price: $20.99  |  Publisher: No Starch Press  |  Release: 2022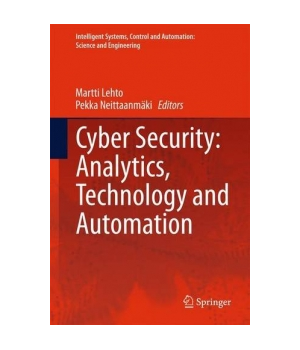 by Martti Lehto, Pekka Neittaanmaki
The book, in addition to the cyber threats and technology, processes cyber security from many sides as a social phenomenon and how the implementation of the cyber security strategy is carried out.The book gives a profound idea of the most spoken phenomenon of this time. The book is suitable for a wide-ranging audience from graduate to pro...
Price: $66.10  |  Publisher: Springer  |  Release: 2015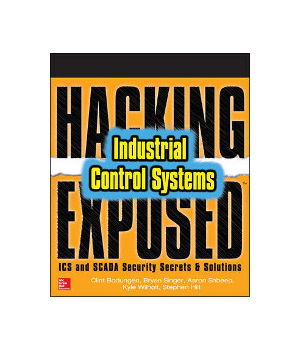 Hacking Exposed Industrial Control Systems 





by Clint Bodungen, Bryan Singer, Aaron Shbeeb, Kyle Wilhoit, Stephen Hilt
This hands-on guide exposes the devious methods cyber threat actors use to compromise the hardware and software central to petroleum pipelines, electrical grids, and nuclear refineries. Hacking Exposed Industrial Control Systems: ICS and SCADA Security Secrets and Solutions shows, step-by-step, how to implement and maintain an ICS-focused...
Price: $35.87  |  Publisher: McGraw-Hill  |  Release: 2016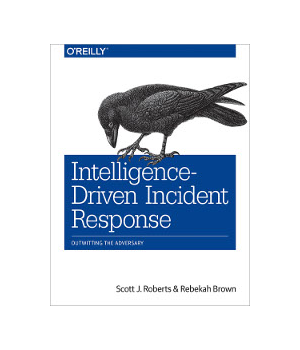 Intelligence-Driven Incident Response 





by Scott Roberts, Rebekah Brown
Using a well-conceived incident response plan in the aftermath of an online security breach enables your team to identify attackers and learn how they operate. But, only when you approach incident response with a cyber threat intelligence mindset will you truly understand the value of that information. With this practical guide, you'...
Price: $42.88  |  Publisher: O'Reilly Media  |  Release: 2017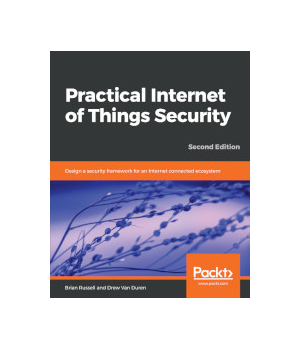 Practical Internet of Things Security, 2nd Edition 





by Brian Russell, Drew Van Duren
With the advent of the Internet of Things (IoT),businesses have to defend against new types of threat. The business ecosystem now includes the cloud computing infrastructure, mobile and fixed endpoints that open up new attack surfaces, a desire to share information with many stakeholders, and a need to take action quickly based on large q...
Price: $35.90  |  Publisher: Packt Publishing  |  Release: 2018