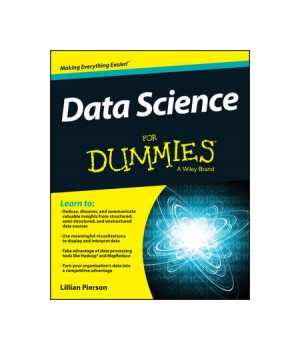 | | |
| --- | --- |
| Price | $8.13 - $57.77 |
| Rating | |
| Author | Lillian Pierson |
| Publisher | Wiley |
| Published | 2015 |
| Pages | 408 |
| Language | English |
| Format | Paper book / ebook (PDF) |
| ISBN-10 | 1118841557 |
| ISBN-13 | 9781118841556 |
EBook
Hardcover
Paperback
Jobs in data science abound, but few people have the data science skills needed to fill these increasingly important roles in organizations. Data Science For Dummies is the perfect starting point for IT professionals and students interested in making sense of their organization's massive data sets and applying their findings to real-world
business
scenarios. From uncovering rich data sources to managing large amounts of data within hardware and
software
limitations, ensuring consistency in reporting, merging various data sources, and beyond, you'll develop the know-how you need to effectively interpret data and tell a story that can be understood by anyone in your organization.
It's a big, big data world out there - let Data Science For Dummies help you harness its power and gain a competitive edge for your organization.

4
5
234
Similar Books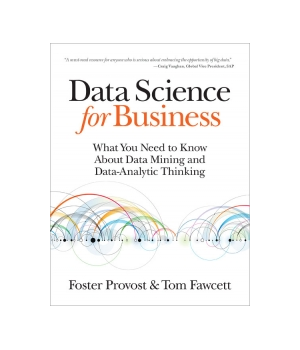 by Foster Provost, Tom Fawcett
Written by renowned data science experts Foster Provost and Tom Fawcett, Data Science for Business introduces the fundamental principles of data science, and walks you through the "data-analytic thinking" necessary for extracting useful knowledge and business value from the data you collect. This guide also helps you und...
Price: $23.99  |  Publisher: O'Reilly Media  |  Release: 2013

by Meta S. Brown
Data mining is quickly becoming integral to creating value and business momentum. The ability to detect unseen patterns hidden in the numbers exhaustively generated by day-to-day operations allows savvy decision-makers to exploit every tool at their disposal in the pursuit of better business. By creating models and testing whether pattern...
Price: $19.07  |  Publisher: Wiley  |  Release: 2014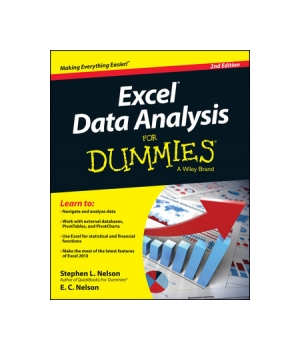 Excel Data Analysis For Dummies, 2nd Edition 





by Stephen L. Nelson, E. C. Nelson
Excel Data Analysis For Dummies, 2nd Edition is the ultimate guide to getting the most out of your data. Veteran Dummies author Stephen L. Nelson guides you through the basic and not-so-basic features of Excel to help you discover the gems hidden in your rough data. From input, to analysis, to visualization, the book walks you through the...
Price: $7.99  |  Publisher: Wiley  |  Release: 2014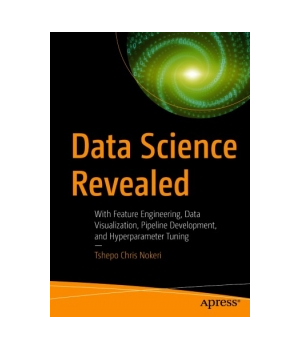 by Tshepo Chris Nokeri
Get insight into data science techniques such as data engineering and visualization, statistical modeling, machine learning, and deep learning. This book teaches you how to select variables, optimize hyper parameters, develop pipelines, and train, test, and validate machine and deep learning models. Each chapter includes a set of examples...
Price: $39.99  |  Publisher: Apress  |  Release: 2021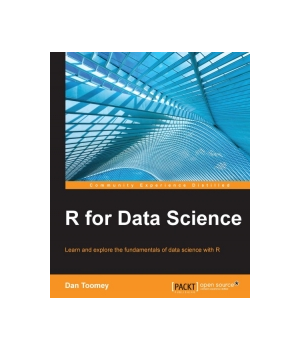 by Dan Toomey
R is a powerful, open source, functional programming language. It can be used for a wide range of programming tasks and is best suited to produce data and visual analytics through customizable scripts and commands.The purpose of the book is to explore the core topics that data scientists are interested in. This book draws from a wide vari...
Price: $30.99  |  Publisher: Packt Publishing  |  Release: 2014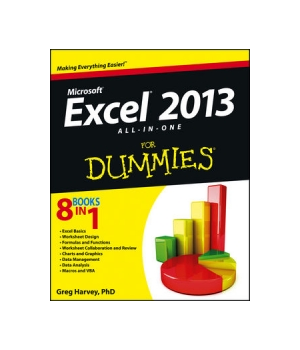 Excel 2013 All-in-One For Dummies 





by Greg Harvey
As the standard for spreadsheet applications, Excel is used worldwide - but it's not always user-friendly. However, in the hands of veteran bestselling author Greg Harvey, Excel gets a whole lot easier to understand! This handy all-in-one guide covers all the essentials, the new features, how to analyze data with Excel, and much more...
Price: $21.99  |  Publisher: Wiley  |  Release: 2013

Excel Dashboards and Reports For Dummies, 2nd Edition 





by Michael Alexander
No matter what business you're in, reports have become a staple of the workplace, but what good is a report if no reads it, or even worse, understands it? This all new edition of Excel Dashboards & Reports For Dummies is here to help you make meaning of all your data and turn it into clear and actionable visualizations. Fully...
Price: $7.12  |  Publisher: Wiley  |  Release: 2014

by Jesse Feiler
Brimming with expert advice and easy-to-follow instructions, Swift For Dummies shows new and existing programmers how to quickly port existing Objective-C applications into Swift and get into the swing of the new language like a pro. Designed from the ground up to be a simpler programming language, it's never been easier to get start...
Price: $21.03  |  Publisher: Wiley  |  Release: 2015