Computing the Environment
Digital Design Tools for Simulation and Visualisation of Sustainable Architecture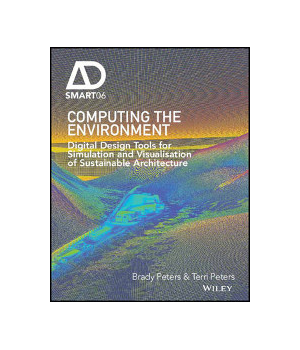 | | |
| --- | --- |
| Price | $50.00 - $53.99 |
| Rating | |
| Authors | Brady Peters, Terri Peters |
| Publisher | Wiley |
| Published | 2018 |
| Pages | 256 |
| Language | English |
| Format | Paper book / ebook (PDF) |
| ISBN-10 | 1119097894 |
| ISBN-13 | 9781119097891 |
EBook
Hardcover
Paperback
Computing the Environment presents practical workflows and guidance for designers to get feedback on their
design
using digital design tools on environmental performance. Starting with an extensive state-of-the-art survey of what top international offices are currently using in their design projects, this book presents detailed descriptions of the tools,
algorithms
, and workflows used and discusses the theories that underlie these methods.
Project
examples from Transsolar Klimaengineering, Buro Happold's SMART Group, Behnish Behnisch Architects, Thomas Herzog, Autodesk Research are contextualized with quotes and references to key thinkers in this field such as Eric Winsberg, Andrew Marsh, Michelle Addington and Ali Malkawi.

Similar Books

Atmospheric Monitoring with Arduino 





by Patrick Di Justo, Emily Gertz
Makers around the globe are building low-cost devices to monitor the environment, and with this hands-on guide, so can you. Through succinct tutorials, illustrations, and clear step-by-step instructions, you'll learn how to create gadgets for examining the quality of our atmosphere, using Arduino and several inexpensive sensors.Detec...
Price: $3.74  |  Publisher: O'Reilly Media  |  Release: 2012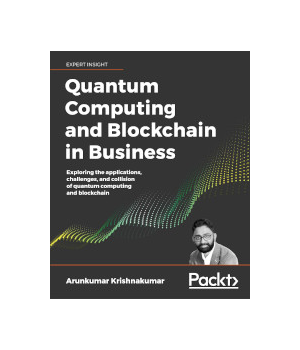 Quantum Computing and Blockchain in Business 





by Arunkumar Krishnakumar
Are quantum computing and Blockchain on a collision course or will they be the most important trends of this decade to disrupt industries and life as we know it?Fintech veteran and venture capitalist Arunkumar Krishnakumar cuts through the hype to bring us a first-hand look into how quantum computing and Blockchain together are redefining...
Price: $39.99  |  Publisher: Packt Publishing  |  Release: 2020

Mastering the Microsoft Kinect 





by Vangos Pterneas
Know how to program the Microsoft Kinect and use the device for applications that interact directly with humans through gestures and motion. This book covers the mathematics and theoretical background needed for depth sensing, motion tracking, and object recognition while maintaining a practical focus on getting things done. You will lear...
Price: $49.99  |  Publisher: Apress  |  Release: 2022

Spectral Logic and Its Applications for the Design of Digital Devices 
by Mark G. Karpovsky, Radomir S. Stankovic, Jaakko T. Astola
There is heightened interest in spectral techniques for the design of digital devices dictated by ever increasing demands on technology that often cannot be met by classical approaches. Spectral methods provide a uniform and consistent theoretic environment for recent achievements in this area, which appear divergent in many other approac...
Price: $162.19  |  Publisher: Wiley  |  Release: 2008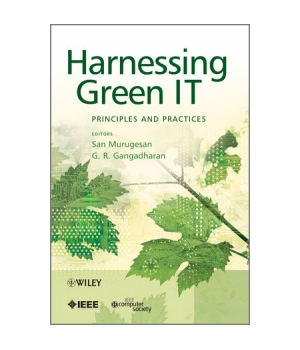 by San Murugesan, G. R. Gangadharan
Harnessing Green IT: Principles and Practices examines various ways of making computing and information systems greener - environmentally sustainable -, as well as several means of using Information Technology (IT) as a tool and an enabler to improve the environmental sustainability. The book focuses on both greening of IT and greening by...
Price: $34.99  |  Publisher: Wiley  |  Release: 2012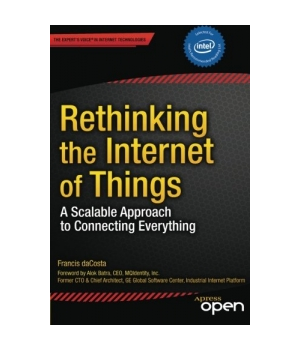 Rethinking the Internet of Things 





by Francis daCosta
Over the next decade, most devices connected to the Internet will not be used by people in the familiar way that personal computers, tablets and smart phones are. Billions of interconnected devices will be monitoring the environment, transportation systems, factories, farms, forests, utilities, soil and weather conditions, oceans and reso...
Price: $5.49  |  Free ebook  |  Publisher: Apress  |  Release: 2014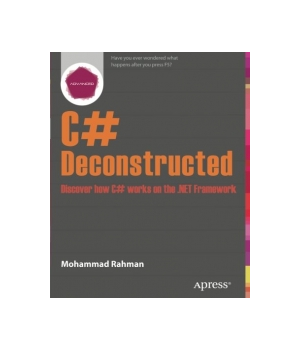 by Mohammad Rahman
C# Deconstructed answers a seemingly simply question: Just what is going on, exactly, when you run C# code on the .NET Framework?To answer this question we will dig ever deeper into the structure of the C# language and the onion-skin abstraction layers of the .NET Framework that underpins it. We'll follow the execution thread downwar...
Price: $56.64  |  Publisher: Apress  |  Release: 2014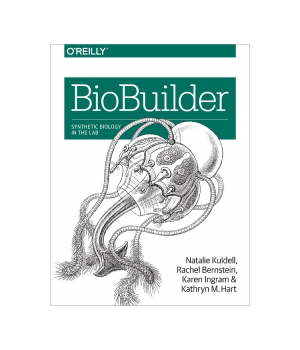 by Natalie Kuldell PhD, Rachel Bernstein, Karen Ingram, Kathryn M. Hart
Today's synthetic biologists are in the early stages of engineering living cells to help treat diseases, sense toxic compounds in the environment, and produce valuable drugs. With this manual, you can be part of it. Based on the BioBuilder curriculum, this valuable book provides open-access, modular, hands-on lessons in synthetic bio...
Price: $23.00  |  Publisher: O'Reilly Media  |  Release: 2015