Systems Analysis and Design, 8th Edition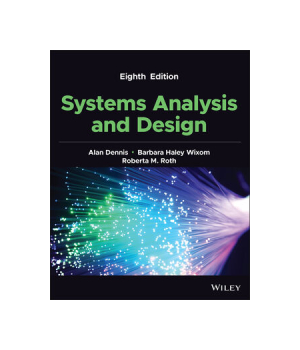 | | |
| --- | --- |
| Price | $93.00 - $112.89 |
| Rating | |
| Authors | Alan Dennis, Barbara Wixom, Roberta M. Roth |
| Publisher | Wiley |
| Published | 2022 |
| Pages | 464 |
| Language | English |
| Format | Paper book / ebook (PDF) |
| ISBN-10 | 1119803780 |
| ISBN-13 | 9781119803782 |
EBook
Hardcover
Paperback

Systems Analysis and Design, 8th Edition offers students a hands-on introduction to the core concepts of systems analysis and systems design. Following a project-based approach written to mimic real-world workflow, the text includes a multitude of cases and examples, in-depth explanations, and special features that highlight crucial concepts and emphasize the application of fundamental theory to real projects.

4
5
117
Similar Books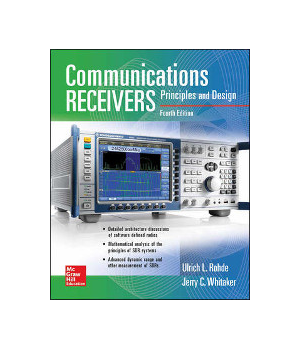 Communications Receivers, 4th Edition 
by Ulrich L. Rohde, Jerry C. Whitaker, Hans Zahnd
This thoroughly updated guide offers comprehensive explanations of the science behind today's radio receivers along with practical guidance on designing, constructing, and maintaining real-world communications systems. You will explore system planning, antennas and antenna coupling, amplifiers and gain control, filters, mixers, demod...
Price: $79.00  |  Publisher: McGraw-Hill  |  Release: 2017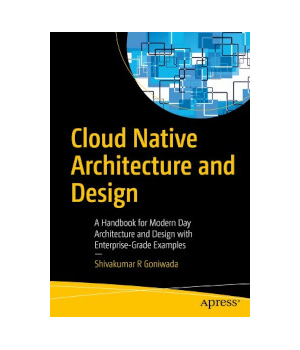 Cloud Native Architecture and Design 
by Shivakumar R Goniwada
Build enterprise-grade cloud-native systems and learn all about cloud-native architecture and design. This book provides extensive in-depth details of patterns, tools, techniques, and processes with plenty of examples.Cloud Native Architecture and Design begins by explaining the fundamentals of cloud-native architecture and services, what...
Price: $41.38  |  Publisher: Apress  |  Release: 2021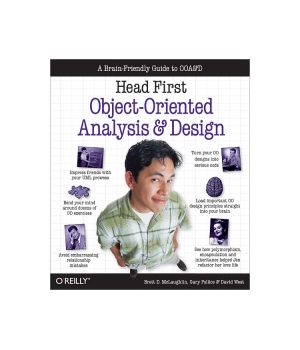 Head First Object-Oriented Analysis and Design 





by Brett McLaughlin, Gary Pollice, David West
Head First Object-Oriented Analysis & Design shows you how to analyze, design, and write serious object-oriented software: software that's easy to reuse, maintain, and extend; software that doesn't hurt your head; software that lets you add new features without breaking the old ones.By exploiting how your brain works, He...
Price: $21.55  |  Publisher: O'Reilly Media  |  Release: 2006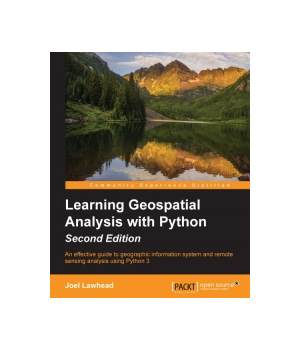 Learning Geospatial Analysis with Python, 2nd Edition 





by Joel Lawhead
Geospatial Analysis is used in almost every field you can think of from medicine, to defense, to farming. This book will guide you gently into this exciting and complex field. It walks you through the building blocks of geospatial analysis and how to apply them to influence decision making using the latest Python software.Learning Geospat...
Price: $44.99  |  Publisher: Packt Publishing  |  Release: 2015

Sams Teach Yourself HTML and CSS in 24 Hours, 8th Edition 





by Julie Meloni, Michael Morrison
In just 24 lessons of one hour or less, you can learn how to use HTML and CSS to design, create, and maintain world-class web sites. Using a clear, down-to-earth approach, each lesson builds upon the previous one, allowing even complete beginners to learn the essentials from the ground up.Full-color figures and clear step-by-step instruct...
Price: $5.00  |  Publisher: SAMS Publishing  |  Release: 2009

Modern Computer Architecture and Organization, 2nd Edition 





by Jim Ledin
Are you a software developer, systems designer, or computer architecture student looking for a methodical introduction to digital device architectures, but are overwhelmed by the complexity of modern systems? This step-by-step guide will teach you how modern computer systems work with the help of practical examples and exercises. You'...
Price: $34.99  |  Publisher: Packt Publishing  |  Release: 2022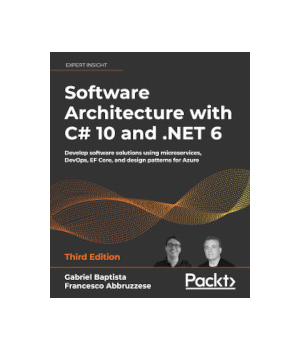 Software Architecture with C# 10 and .NET 6, 3rd Edition 





by Gabriel Baptista, Francesco Abbruzzese
Software architecture is the practice of implementing structures and systems that streamline the software development process and improve the quality of an app. This fully revised and expanded third edition, featuring the latest features of .NET 6 and C# 10, enables you to acquire the key skills, knowledge, and best practices required to ...
Price: $49.99  |  Publisher: Packt Publishing  |  Release: 2022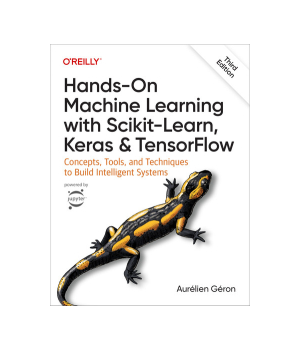 Hands-On Machine Learning with Scikit-Learn, Keras, and TensorFlow, 3rd Edition 





by Aurelien Geron
Through a recent series of breakthroughs, deep learning has boosted the entire field of machine learning. Now, even programmers who know close to nothing about this technology can use simple, efficient tools to implement programs capable of learning from data. This bestselling book uses concrete examples, minimal theory, and production-re...
Price: $42.80  |  Publisher: O'Reilly Media  |  Release: 2022