| | |
| --- | --- |
| eBook | Free |
| Rating | |
| Author | Steve Suehring |
| Publisher | Wiley |
| Published | 2021 |
| Pages | 96 |
| Language | English |
| Format | Paper book / ebook (PDF) |
| ISBN-10 | 1119824273 |
| ISBN-13 | 9781119824275 |
EBook
Hardcover
Paperback
NoSQL is a modern data persistence storage paradigm that provides data persistence for environments where high performance is a primary requirement. Within
NoSQL
, data is stored in such a way as to make both writing and reading quite fast, even under heavy load.
Redis and
Redis
Enterprise are market-leading, multi-model NoSQL databases that bring NoSQL to organizations both big and small. Redis is open source, and Redis Enterprise
software
adds several enhancements that are important to the enterprise customer. Redis Enterprise
Cloud
enables Redis Enterprise deployments on popular cloud providers like Amazon Web Services (AWS),
Google
Cloud, and
Microsoft
Azure.
This book provides a starting point for those new to NoSQL and those who have heard about NoSQL but would like to see how it might be used in their organization.
The book serves multiple audiences, with chapters geared towards managers and chapters specifically for developers. You don't need to read this book from front to back, but you certainly can!

Similar Books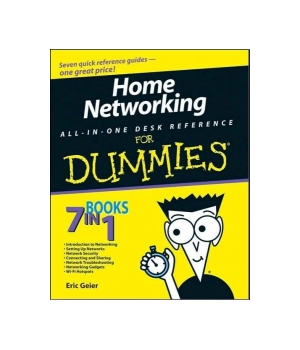 Home Networking All-in-One Desk Reference For Dummies 





by Eric Geier
If your household harbors more than one computer, you've probably wondered about home networking. Maybe you've gone so far as to start setting up a network and given up in frustration. Well, now you can relax. Home Networking All-In-One Desk Reference For Dummies has come to the rescue!A network will make your life easier, and H...
Price: $8.00  |  Publisher: Wiley  |  Release: 2008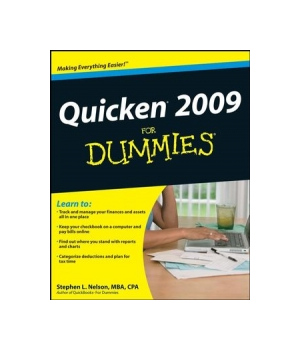 by Stephen L. Nelson
If just thinking about financial management gives you a headache, personal finance software is better than aspirin. Quicken is tops, and Quicken 2009 For Dummies is the quickest and easiest way to put it to work.Here's the plain-English guide to using the newest update of the nation's leading personal finance software. A leading...
Price: $16.99  |  Publisher: Wiley  |  Release: 2008

Excel VBA Programming For Dummies, 2nd Edition 





by John Walkenbach
Take your Excel skills to the next level with VBA programmingNow that you've mastered Excel basics, it's time to move to the next level-creating your own, customized Excel 2010 solutions using Visual Basic for Applications (VBA). The new edition of this non-threatening guide is your key to getting there. Using step-by-step instr...
Price: $19.35  |  Publisher: Wiley  |  Release: 2010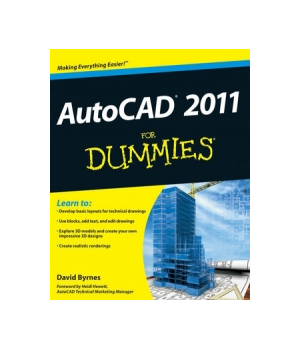 by David Byrnes
If you're just learning AutoCAD, this friendly, For Dummies guide is perfect for you. You'll get up to speed on all the basics and start creating 2D and 3D technical drawings sooner than you might imagine. Learn how to create a basic drawing, use AutoCAD Design Center, edit your drawings, work with dimensions, add text, and much...
Price: $4.16  |  Publisher: Wiley  |  Release: 2010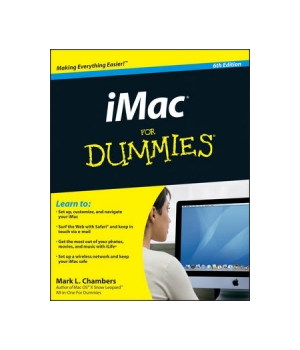 by Mark L. Chambers
If you're eager to discover how to take advantage of the exciting possibilities that an iMac offers, then this is the book for you. From its speed, high performance, powerful operating system, and amazing applications, the iMac is an impeccable choice, and the fun, friendly, and approachable style of iMac For Dummies, 6th Edition is ...
Price: $3.73  |  Publisher: Wiley  |  Release: 2010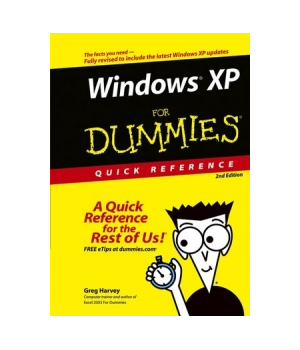 Windows XP For Dummies Quick Reference, 2nd Edition 





by Greg Harvey
Next to your keyboard and mouse, this could be your most important accessory. Just keep it next to your keyboard and your mouse and refer to it to capitalize on the terrific capabilities at your fingertips with Windows XP. Windows XP For Dummies Quick Reference Second Edition covers the latest updates to Windows XP, including enhanced sec...
Price: $5.99  |  Publisher: Wiley  |  Release: 2004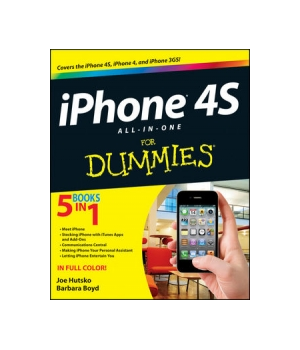 iPhone 4S All-in-One For Dummies 





by Joe Hutsko, Barbara Boyd
Here's the book for iPhone users who want it all - the basics to get started and the advanced info that puts all the iPhone's power at your fingertips. iPhone All-in-One For Dummies includes five minibooks - more than 600 pages in full color - packed with next-step information for iPhone power users at home, at work, or on the g...
Price: $7.73  |  Publisher: Wiley  |  Release: 2012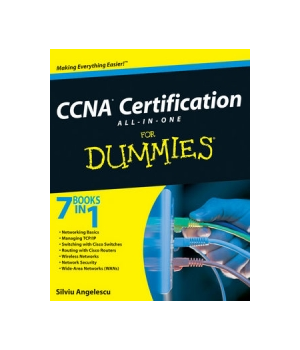 CCNA Certification All-In-One For Dummies 





by Silviu Angelescu
A complete preparation guide for the entry-level networking CCNA certification.If you're planning to advance your career by taking the all-important Cisco Certified Network Associate (CCNA), this is the study guide you need! Seven minibooks cover all the concepts and topics on which you'll be tested, covering the latest version ...
Price: $20.00  |  Publisher: Wiley  |  Release: 2010