Foundations of CentOS Linux
Enterprise Linux On the Cheap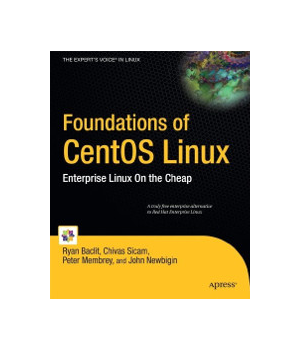 | | |
| --- | --- |
| Price | $13.99 - $37.95 |
| Rating | |
| Authors | Ryan Baclit, Chivas Sicam, Peter Membrey, John Newbigin |
| Publisher | Apress |
| Published | 2009 |
| Pages | 528 |
| Language | English |
| Format | Paper book / ebook (PDF) |
| ISBN-10 | 1430219645 |
| ISBN-13 | 9781430219644 |
EBook
Hardcover
Paperback
You need to maintain clients, servers and networks, while acquiring new skills. Foundations of Cent OS Linux: Enterprise
Linux
On the Cheap covers a free, unencumbered Linux operating system within the Red Hat lineage, but it does not assume you have a Red Hat Enterprise Linux license. Now you can learn CentOS Linux, the most powerful and popular of all Red Hat clones, keep maintaining your
network
at work, and become an Red Hat Certified Engineer, all just for the cost of this book.

4
5
16
Similar Books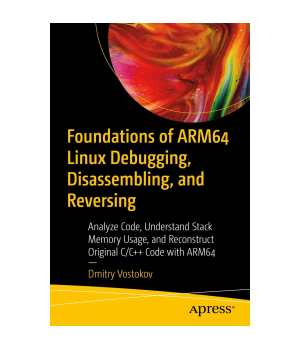 Foundations of ARM64 Linux Debugging, Disassembling, and Reversing 
by Dmitry Vostokov
Gain a solid understanding of how Linux C and C++ compilers generate binary code. This book explains the reversing and binary analysis of ARM64 architecture now used by major Linux cloud providers and covers topics ranging from writing programs in assembly language, live debugging, and static binary analysis of compiled C and C++ code. It...
Price: $34.70  |  Publisher: Apress  |  Release: 2023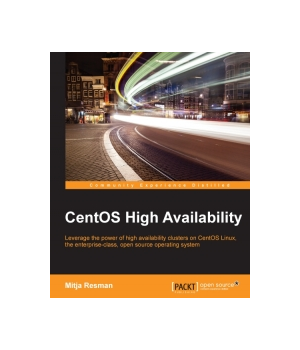 by Mitja Resman
The high performance and stability of CentOS Linux are the key factors that make CentOS Linux the right Linux distribution to build high availability solutions on. This book introduces you to high availability before briefly walking you through the cluster stack and its layers. The book is then divided into two parts, part A and part B, b...
Price: $29.99  |  Publisher: Packt Publishing  |  Release: 2015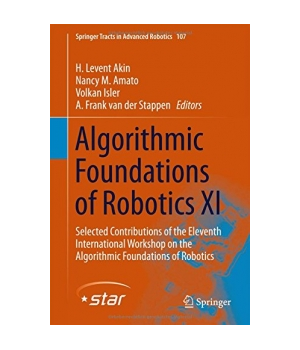 Algorithmic Foundations of Robotics XI 
by Levent Akin, Nancy Amato, Volkan Isler, Frank van der Stappen
This carefully edited volume is the outcome of the eleventh edition of the Workshop on Algorithmic Foundations of Robotics (WAFR), which is the premier venue showcasing cutting edge research in algorithmic robotics. The eleventh WAFR, which was held August 3-5, 2014 at Boğaziçi University in Istanbul, Turkey continued this tradition. Th...
Price: $163.34  |  Publisher: Springer  |  Release: 2015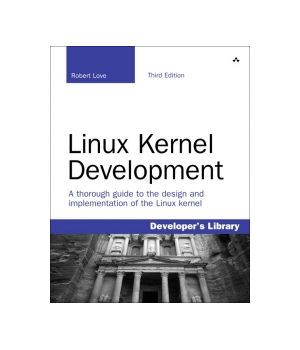 Linux Kernel Development, 3rd Edition 





by Robert Love
Linux Kernel Development details the design and implementation of the Linux kernel, presenting the content in a manner that is beneficial to those writing and developing kernel code, as well as to programmers seeking to better understand the operating system and become more efficient and productive in their coding.The book details the maj...
Price: $16.61  |  Publisher: Addison-Wesley  |  Release: 2010

by Nathaniel T. Schutta, Ryan Asleson
Much of the early hype surrounding Ajax centered on its use by Internet powerhouses such as Google and Amazon. However, just because the initial forays into Ajax were pioneered by leading software development firms doesn't mean your application wouldn't also benefit from these techniques. You already know how to develop Web appl...
Price: $2.25  |  Publisher: Apress  |  Release: 2005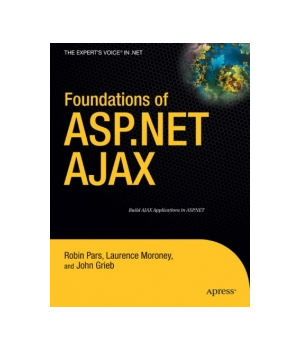 by Laurence Moroney, Robin Pars, John Grieb
Since the emergence of Google Maps, Ajax programming techniques have become one of the hottest topics in the programming arena. To date, the frameworks available for creating these applications have been complex and have separated the development of the client-side Ajax (on the user's machine) from the server-side supporting technolo...
Price: $8.90  |  Publisher: Apress  |  Release: 2007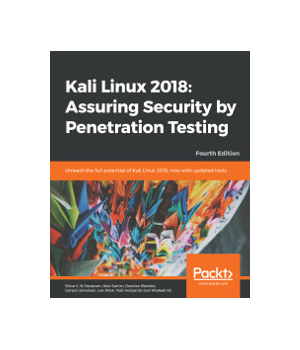 Kali Linux 2018: Assuring Security by Penetration Testing, 4th Edition 





by Shiva V. N Parasram, Alex Samm, Damian Boodoo, Gerard Johansen, Lee Allen, Tedi Heriyanto, Shakeel Ali
Kali Linux is a comprehensive penetration testing platform with advanced tools to identify, detect, and exploit the vulnerabilities uncovered in the target network environment. With Kali Linux, you can apply the appropriate testing methodology with defined business objectives and a scheduled test plan, resulting in successful penetration ...
Price: $44.99  |  Publisher: Packt Publishing  |  Release: 2018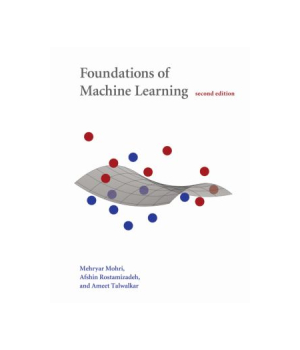 Foundations of Machine Learning, 2nd Edition 





by Mehryar Mohri, Afshin Rostamizadeh, Ameet Talwalkar
A new edition of a graduate-level machine learning textbook that focuses on the analysis and theory of algorithms.This book is a general introduction to machine learning that can serve as a textbook for graduate students and a reference for researchers. It covers fundamental modern topics in machine learning while providing the theoretica...
Price: $54.38  |  Free ebook  |  Publisher: Self-publishing  |  Release: 2018