Startup
An Insider's Guide to Launching and Running a Business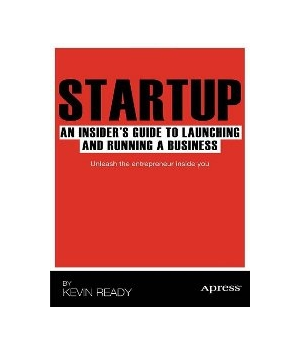 | | |
| --- | --- |
| Price | $27.99 - $29.54 |
| Rating | |
| Author | Kevin Ready |
| Publisher | Apress |
| Published | 2011 |
| Pages | 150 |
| Language | English |
| Format | Paper book / ebook (PDF) |
| ISBN-10 | 1430242183 |
| ISBN-13 | 9781430242185 |
EBook
Hardcover
Paperback
Startup: An Insider's Guide to Launching and Running a
Business
is for people who are excellent at something - product or web development, writing code, marketing or selling anything - but who are now toiling for others. Yet they have long had a dream: to take that special skill set and use it, on their own terms, in a startup business.
This pattern is romanticized by the
media
in the form of the "tech entrepreneur" - the guy brainstorming with buddies in a garage who ends up selling his startup for millions. But what is the reality behind stories like that one? For that matter, what mental processes, frames of reference, hard knocks, and lessons learned make up the "back story" behind any startup success? This book not only reveals the actual experience of entrepreneurship, but it provides readers with a set of universal entrepreneurial skills and tools they can use to build a business.

4
5
105
Similar Books

by Frank Gruber
Entrepreneurship starts with an idea and a dream: a dream of a better world for others, and a life less ordinary for yourself. These days, more people than ever are full of world-changing ideas and, thanks to technology, have the means to bring them to life. But many ideas remain just ideas, and many dreams just dreams.Startup Mixology is...
Price: $5.88  |  Publisher: Wiley  |  Release: 2014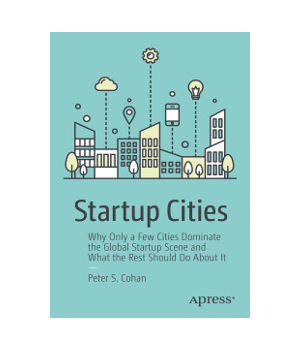 by Peter Cohan
This book offers a comprehensive model for explaining the success and failure of cities in nurturing startups, presents detailed case studies of how participants in that model help or hinder startup activity, and shows how to apply these lessons to boost local startup activity.Startup Cities explains the factors that determine local start...
Price: $22.49  |  Publisher: Apress  |  Release: 2018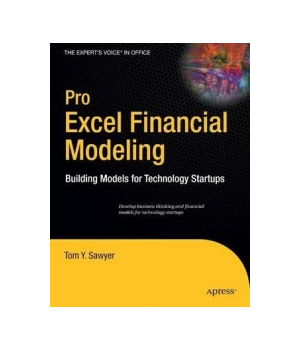 by Tom Y. Sawyer
Learn the business thinking behind financial modeling and execute what you know effectively using Microsoft Excel. Many believe that sales and profitability projections shown in financial models are the keys to success in attracting investors. The truth is that investors will come up with their own projections. The investor wants to under...
Price: $29.99  |  Publisher: Apress  |  Release: 2009

by Robert Walsh
The Web Startup Success Guide is your one-stop shop for all of the answers you need today to build a successful web startup in these challenging economic times. It covers everything from making the strategic platform decisions as to what kind of software to build, to understanding and winning the Angel and venture capital funding game, to...
Price: $7.99  |  Publisher: Apress  |  Release: 2009

by Dan Shapiro
What avoidable problem destroys more young startups than any other?Why is it a mistake to ask for introductions to investors?When do you play the CEO card?Should you sell out?Author and four-time founder/CEO Dan Shapiro tells the stories of dozens of startups whose companies lived and died by the advice in these pages. From inception to d...
Price: $4.25  |  Publisher: O'Reilly Media  |  Release: 2015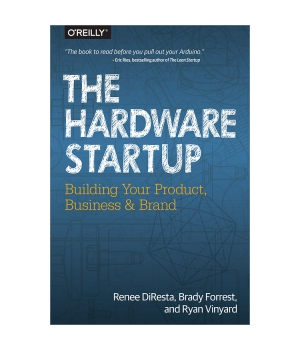 by Renee DiResta, Brady Forrest, Ryan Vinyard
Thanks to the decreasing cost of prototyping, it's more feasible for professional makers and first-time entrepreneurs to launch a hardware startup. But exactly how do you go about it? This book provides the roadmap and best practices you need for turning a product idea into a full-fledged business.Written by three experts from the fi...
Price: $12.72  |  Publisher: O'Reilly Media  |  Release: 2015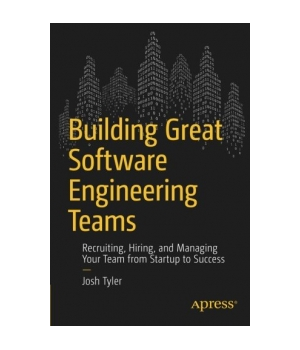 Building Great Software Engineering Teams 





by Josh Tyler
Building Great Software Engineering Teams provides engineering leaders, startup founders, and CTOs concrete, industry-proven guidance and techniques for recruiting, hiring, and managing software engineers in a fast-paced, competitive environment.With so much at stake, the challenge of scaling up a team can be intimidating. Engineering lea...
Price: $25.12  |  Publisher: Apress  |  Release: 2015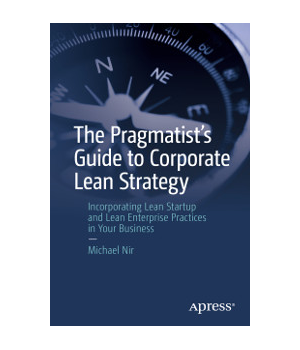 The Pragmatist's Guide to Corporate Lean Strategy 





by Michael Nir
Use this practical, step-by-step guide on lean agile strategy to harness technological disruption at your large business to successfully advance your business rather than suffer a loss of business. The lean agile enterprise concept is demystified and translated into action as the author shares his experience with both success and major fa...
Price: $17.61  |  Publisher: Apress  |  Release: 2018