Lean UX
Applying Lean Principles to Improve User Experience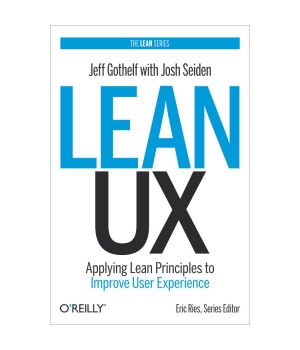 | | |
| --- | --- |
| Price | $19.99 - $49.82 |
| Rating | |
| Author | Jeff Gothelf |
| Publisher | O'Reilly Media |
| Published | 2013 |
| Pages | 152 |
| Language | English |
| Format | Paper book / ebook (PDF) |
| ISBN-10 | 1449311652 |
| ISBN-13 | 9781449311650 |
EBook
Hardcover
Paperback
Inspired by Lean and Agile development theories, Lean UX lets you focus on the actual experience being designed, rather than deliverables. This book shows you how to collaborate closely with other members of the product team, and gather feedback early and often. You'll learn how to drive the
design
in short, iterative cycles to assess what works best for the
business
and the user. Lean UX shows you how to make this change-for the better.

4
5
11442
Similar Books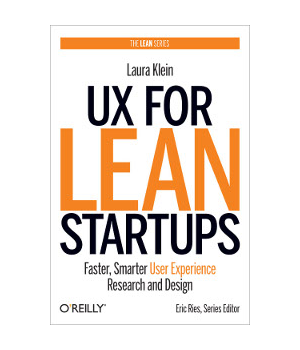 by Laura Klein
Great user experiences (UX) are essential for products today, but designing one can be a lengthy and expensive process. With this practical, hands-on book, you'll learn how to do it faster and smarter using Lean UX techniques. UX expert Laura Klein shows you what it takes to gather valuable input from customers, build something they&...
Price: $28.96  |  Publisher: O'Reilly Media  |  Release: 2013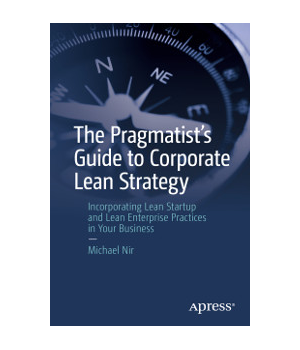 The Pragmatist's Guide to Corporate Lean Strategy 





by Michael Nir
Use this practical, step-by-step guide on lean agile strategy to harness technological disruption at your large business to successfully advance your business rather than suffer a loss of business. The lean agile enterprise concept is demystified and translated into action as the author shares his experience with both success and major fa...
Price: $17.61  |  Publisher: Apress  |  Release: 2018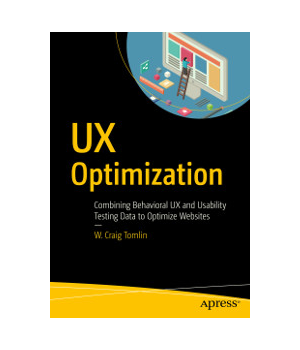 by William Tomlin
Combine two typically separate sources of data - behavioral quantitative data and usability testing qualitative data - into a powerful single tool that helps improve your organization's website by increasing conversion and ROI. The combination of the what is happening data of website activity, coupled with the why it's happening...
Price: $26.80  |  Publisher: Apress  |  Release: 2018

by Henrik Kniberg
Find out how the Swedish police combined XP, Scrum, and Kanban in a 60-person project. From start to finish, you'll see how to deliver a successful product using Lean principles.We start with an organization in desperate need of a new way of doing things and finish with a group of sixty, all working in sync to develop a scalable, com...
Price: $10.99  |  Publisher: O'Reilly Media  |  Release: 2011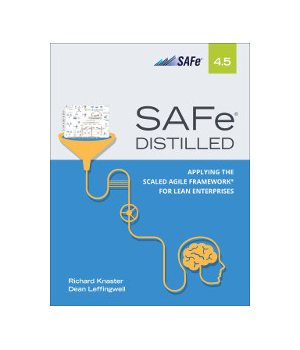 SAFe 4.5 Distilled, 2nd Edition 





by Richard Knaster, Dean Leffingwell
To succeed in today's adapt-or-die marketplace, businesses must be able to rapidly change the way they create and deliver value to their customers. Hundreds of the world's most successful companies - including Intel, Capital One, AstraZeneca, Cisco, and Philips - have turned to the Scaled Agile Framework (SAFe) to achieve agilit...
Price: $13.81  |  Publisher: Addison-Wesley  |  Release: 2018

Lean-Agile Acceptance Test-Driven Development 





by Ken Pugh
Within the framework of Acceptance Test-Driven-Development (ATDD), customers, developers, and testers collaborate to create acceptance tests that thoroughly describe how software should work from the customer's viewpoint. By tightening the links between customers and agile teams, ATDD can significantly improve both software quality a...
Price: $25.00  |  Publisher: Addison-Wesley  |  Release: 2010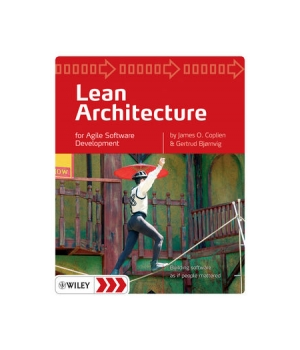 by James O. Coplien, Gertrud Bjornvig
More and more Agile projects are seeking architectural roots as they struggle with complexity and scale - and they're seeking lightweight ways to do it.Still seeking? In this book the authors help you to find your own path; Taking cues from Lean development, they can help steer your project toward practices with longstanding track re...
Price: $26.95  |  Publisher: Wiley  |  Release: 2010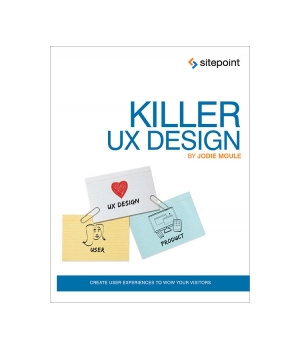 by Jodie Moule
Killer UX Design is jam-packed with real-life examples that show you how to harness the power of user experience to build interfaces that influence and inspire. You will gain an appreciation for your users and learn how to create experiences for them that keep them coming back - time and time again!Our aim is to present UX design in a fun...
Price: $6.50  |  Publisher: SitePoint  |  Release: 2012