UX for Lean Startups
Faster, Smarter User Experience Research and Design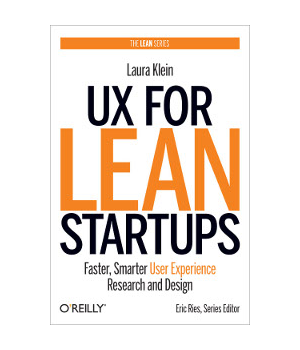 | | |
| --- | --- |
| Price | $28.96 - $37.01 |
| Rating | |
| Author | Laura Klein |
| Publisher | O'Reilly Media |
| Published | 2013 |
| Pages | 240 |
| Language | English |
| Format | Paper book / ebook (PDF) |
| ISBN-10 | 1449334911 |
| ISBN-13 | 9781449334918 |
EBook
Hardcover
Paperback
Great user experiences (UX) are essential for products today, but designing one can be a lengthy and expensive process. With this practical, hands-on book, you'll learn how to do it faster and smarter using Lean UX techniques. UX expert Laura Klein shows you what it takes to gather valuable input from customers, build something they'll truly love, and reduce the time it takes to get your product to market.
No prior experience in UX or
design
is necessary to get started. If you're an entrepreneur or an innovator, this book puts you right to work with proven tips and tools for researching, identifying, and designing an intuitive, easy-to-use product.
Determine whether people will buy your product before you build it; Listen to your customers throughout the product's lifecycle; Understand why you should design a test before you design a product; Get nine tools that are critical to designing your product; Discern the difference between necessary features and nice-to-haves; Learn how a Minimum Viable Product affects your UX decisions; Use A/B
testing
in conjunction with good UX practices; Speed up your product development process without sacrificing quality.

5
5
3807
Similar Books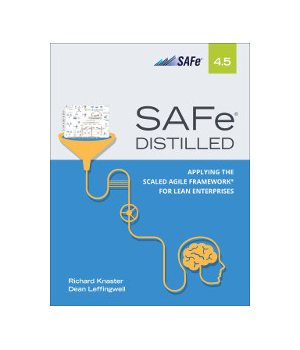 SAFe 4.5 Distilled, 2nd Edition 





by Richard Knaster, Dean Leffingwell
To succeed in today's adapt-or-die marketplace, businesses must be able to rapidly change the way they create and deliver value to their customers. Hundreds of the world's most successful companies - including Intel, Capital One, AstraZeneca, Cisco, and Philips - have turned to the Scaled Agile Framework (SAFe) to achieve agilit...
Price: $13.81  |  Publisher: Addison-Wesley  |  Release: 2018

by Westley Knight
Become more mindful of the user when building digital products, and learn how to integrate a user-centered approach into your thinking as a web or app developer. This book shows you how the user experience is the responsibility of everyone involved in creating the product and how to redefine development principles when building user-cente...
Price: $32.13  |  Publisher: Apress  |  Release: 2019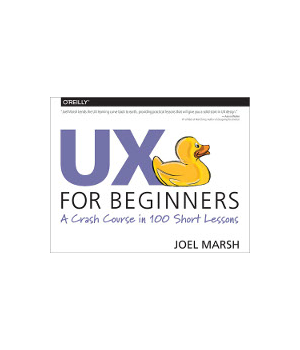 by Joel Marsh
Apps! Websites! Rubber Ducks! Naked Ninjas! This book has everything. If you want to get started in user experience design (UX), you've come to the right place: 100 self-contained lessons that cover the whole spectrum of fundamentals.Forget dry, technical material. This book - based on the wildly popular UX Crash Course from Joel Mar...
Price: $21.40  |  Publisher: O'Reilly Media  |  Release: 2015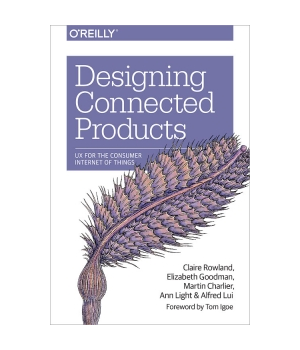 by Claire Rowland, Elizabeth Goodman, Martin Charlier, Ann Light, Alfred Lui
Networked thermostats, fitness monitors, and door locks show that the Internet of Things can (and will) enable new ways for people to interact with the world around them. But designing connected products for consumers brings new challenges beyond conventional software UI and interaction design.This book provides experienced UX designers a...
Price: $29.99  |  Publisher: O'Reilly Media  |  Release: 2015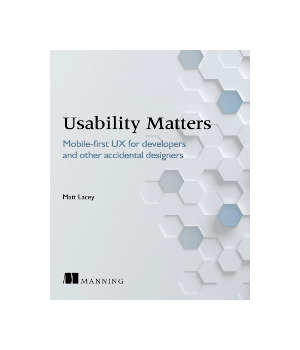 by Matt Lacey
Just because a mobile app works doesn't mean real people are going to like it. Usability matters! Most mobile developers wind up being part-time designers, and mastering a few core principles of mobile UI can make the difference between app and crap.Usability Matters is a guide for developers wrestling with the subtle art of mobile d...
Price: $42.74  |  Publisher: Manning  |  Release: 2018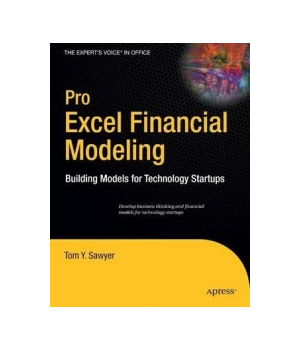 by Tom Y. Sawyer
Learn the business thinking behind financial modeling and execute what you know effectively using Microsoft Excel. Many believe that sales and profitability projections shown in financial models are the keys to success in attracting investors. The truth is that investors will come up with their own projections. The investor wants to under...
Price: $29.99  |  Publisher: Apress  |  Release: 2009

Agile Software Development with HP Agile Manager 





by Liran Tal
Agile development practices have been widely adopted in a variety of organizations, yet only a few tools are available to help make the practical process of managing agile teams less painful and more successful.HP Agile Manager is a purpose-built SaaS-based Agile planning tool. HP Agile Manager provides a simpler, smarter way to manage co...
Price: $34.28  |  Publisher: Apress  |  Release: 2015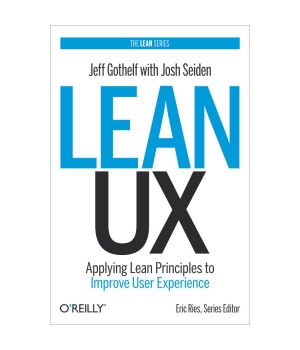 by Jeff Gothelf
Inspired by Lean and Agile development theories, Lean UX lets you focus on the actual experience being designed, rather than deliverables. This book shows you how to collaborate closely with other members of the product team, and gather feedback early and often. You'll learn how to drive the design in short, iterative cycles to asses...
Price: $19.99  |  Publisher: O'Reilly Media  |  Release: 2013