Designing Data-Intensive Applications
The Big Ideas Behind Reliable, Scalable, and Maintainable Systems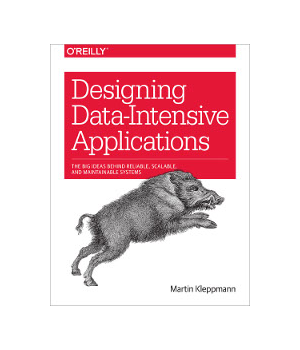 | | |
| --- | --- |
| Price | $24.95 - $38.82 |
| Rating | |
| Author | Martin Kleppmann |
| Publisher | O'Reilly Media |
| Published | 2017 |
| Pages | 569 |
| Language | English |
| Format | Paper book / ebook (PDF) |
| ISBN-10 | 1449373321 |
| ISBN-13 | 9781449373320 |
EBook
Hardcover
Paperback
Data is at the center of many challenges in system
design
today. Difficult issues need to be figured out, such as scalability, consistency, reliability, efficiency, and maintainability. In addition, we have an overwhelming variety of tools, including relational databases,
NoSQL
datastores, stream or batch processors, and message brokers. What are the right choices for your application? How do you make sense of all these buzzwords?
In this practical and comprehensive guide, author Martin Kleppmann helps you navigate this diverse landscape by examining the pros and cons of various technologies for processing and storing data.
Software
keeps changing, but the fundamental principles remain the same. With this book, software engineers and architects will learn how to apply those ideas in practice, and how to make full use of data in modern applications.
Peer under the hood of the systems you already use, and learn how to use and operate them more effectively; Make informed decisions by identifying the strengths and weaknesses of different tools; Navigate the trade-offs around consistency, scalability, fault tolerance, and complexity; Understand the distributed systems research upon which modern databases are built; Peek behind the scenes of major online services, and learn from their architectures.

5
5
7870
Similar Books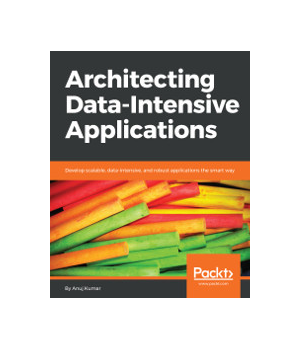 Architecting Data-Intensive Applications 





by Anuj Kumar
Are you an architect or a developer who looks at your own applications gingerly while browsing through Facebook and applauding it silently for its data-intensive, yet ?uent and efficient, behaviour? This book is your gateway to build smart data-intensive systems by incorporating the core data-intensive architectural principles, patterns, ...
Price: $30.73  |  Publisher: Packt Publishing  |  Release: 2018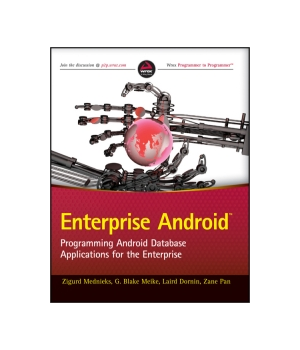 by Zigurd Mednieks, G. Blake Meike, Laird Dornin, Zane Pan
Android devices have moved beyond consumer applications into corporate and enterprise use. If you are eager to start building data-driven Android applications that integrate with enterprise systems, this book shows you how. The authors thoroughly explain how to use content providers to share data, adapters to display data, and web service...
Price: $4.39  |  Publisher: Wrox  |  Release: 2013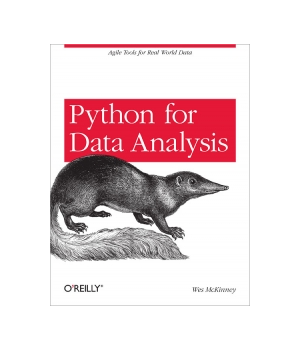 by Wes McKinney
Python for Data Analysis is concerned with the nuts and bolts of manipulating, processing, cleaning, and crunching data in Python. It is also a practical, modern introduction to scientific computing in Python, tailored for data-intensive applications. This is a book about the parts of the Python language and libraries you'll need to ...
Price: $11.99  |  Publisher: O'Reilly Media  |  Release: 2012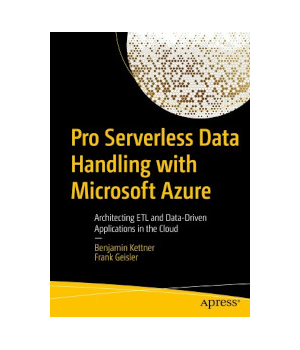 Pro Serverless Data Handling with Microsoft Azure 





by Benjamin Kettner, Frank Geisler
Design and build architectures on the Microsoft Azure platform specifically for data-driven and ETL applications. Modern cloud architectures rely on serverless components more than ever, and this book helps you identify those components of data-driven or ETL applications that can be tackled using the technologies available on the Azure pl...
Price: $54.99  |  Publisher: Apress  |  Release: 2022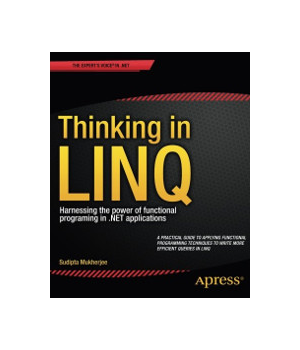 by Sudipta Mukherjee
LINQ represents a paradigm shift for developers used to an imperative / object oriented programming style, because LINQ draws on functional programming principles.Using the familiar "recipes" approach, Thinking in LINQ shows you how to approach building LINQ-based solutions, how such solutions are different from what you...
Price: $38.32  |  Publisher: Apress  |  Release: 2014

Designing Scalable JavaScript Applications 





by Emmit Scott
If you've ever written a non-trivial JavaScript application, you know that creating a code base that's easy to maintain and scales well over time is no small feat. The complexity only grows as the project becomes larger. While it's impossible to plan for every change that could possibly happen over the life of a project, yo...
Free ebook  |  Publisher: Manning  |  Release: 2016

by Amit Nandi
Looking for a cluster computing system that provides high-level APIs? Apache Spark is your answer - an open source, fast, and general purpose cluster computing system. Spark's multi-stage memory primitives provide performance up to 100 times faster than Hadoop, and it is also well-suited for machine learning algorithms.Are you a Pyth...
Price: $39.99  |  Publisher: Packt Publishing  |  Release: 2015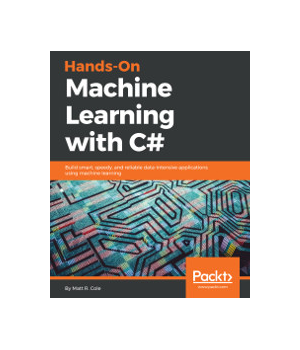 Hands-On Machine Learning with C# 





by Matt R. Cole
The necessity for machine learning is everywhere, and most production enterprise applications are written in C# using tools such as Visual Studio, SQL Server, and Microsoft Azur2e. Hands-On Machine Learning with C# uniquely blends together an understanding of various machine learning concepts, techniques of machine learning, and various a...
Price: $39.99  |  Publisher: Packt Publishing  |  Release: 2018