Apple Watch for Developers
Advice & Techniques from Five Top Professionals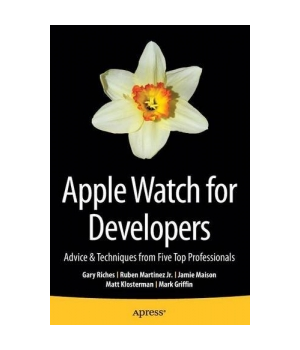 | | |
| --- | --- |
| Price | $36.40 - $42.17 |
| Rating | |
| Authors | Gary Riches, Ruben Martinez Jr., Jamie Maison, Matt Klosterman, Mark Griffin |
| Publisher | Apress |
| Published | 2015 |
| Pages | 248 |
| Language | English |
| Format | Paper book / ebook (PDF) |
| ISBN-10 | 1484213394 |
| ISBN-13 | 9781484213391 |
EBook
Hardcover
Paperback
Apple Watch for Developers: Advice & Techniques from 5 Top Professionals gives you the base-knowledge and valuable secrets you'll need for your own projects from a core team of successful, experienced Apple Watch app-development experts. You'll explore elements such as branding within Watch apps, translating
audio
data into visual information, taming complex data, mastering environment-driven feature sets, and much more.
This book is for developers who already have some knowledge of developing with WatchKit and WatchOS 2, and who are now interested in learning how to use them to create cutting edge Watch apps. It is written by five experienced, industry-leading Apple Watch developers who have created their apps early, and are now ready to pull apart examples to show you how to best create an Apple Watch app. This book will bring your cool Watch ideas to life!

Similar Books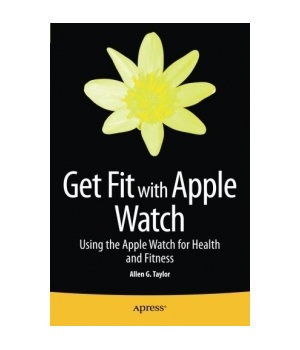 by Allen G. Taylor
Get Fit with Apple Watch is the concise introduction to the amazing new Apple Watch. It's the first book specifically focused on the Apple Watch's most important function: health and fitness.This book is for you if you are interested in health and are willing to make small lifestyle adjustments in order to enhance health and wel...
Price: $20.38  |  Publisher: Apress  |  Release: 2015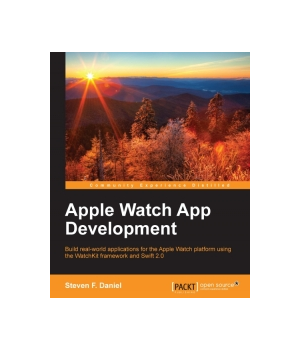 by Steven F. Daniel
Wearable are the next wave of mobile technology and with the release of Apple's WatchKit SDK, a whole new world of exciting development possibilities has opened up.Apple Watch App Development introduces you to the architecture and possibilities of the Apple Watch platform, as well as an in-depth look at how to work with Xcode playgro...
Price: $39.99  |  Publisher: Packt Publishing  |  Release: 2016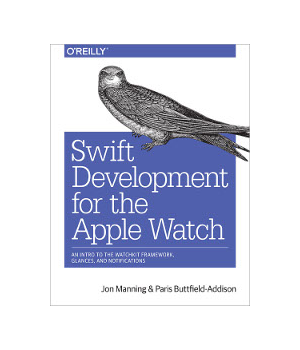 Swift Development for the Apple Watch 





by Jon Manning, Paris Buttfield-Addison
Apple Watch is the sort of science-fiction gadget that people used to dream about as kids. What kinds of apps do you envision for this new device? If you're comfortable using OS X, Xcode, and iOS - and familiar with Swift - this concise book shows you the basics of building your own apps for this wrist-mounted computer with Apple...
Price: $16.22  |  Publisher: O'Reilly Media  |  Release: 2016

by Kim Topley
Learn WatchKit for iOS covers the development of applications for the new Apple Watch using the WatchKit framework in iOS 8 and the Swift programming language. In this book, an Apple Watch application is an extension to an existing iOS app and is packaged and submitted to the App Store along with it. Using a suite of simple examples, Kim ...
Price: $32.91  |  Publisher: Apress  |  Release: 2015

Blazor for ASP NET Web Forms Developers 
by Daniel Roth, Jeff Fritz, Taylor Southwick
Blazor is a new web framework that changes what is possible when building web apps with .NET. Blazor is a client-side web UI framework based on C# instead of JavaScript. With Blazor you can write your client-side logic and UI components in C#, compile them into normal .NET assemblies, and then run them directly in the browser using a new ...
Free ebook  |  Publisher: Microsoft Press  |  Release: 2021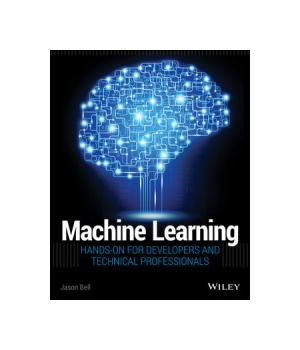 by Jason Bell
Machine Learning: Hands-On for Developers and Technical Professionals provides hands-on instruction and fully-coded working examples for the most common machine learning techniques used by developers and technical professionals. The book contains a breakdown of each ML variant, explaining how it works and how it is used within certain ind...
Price: $29.16  |  Publisher: Wiley  |  Release: 2014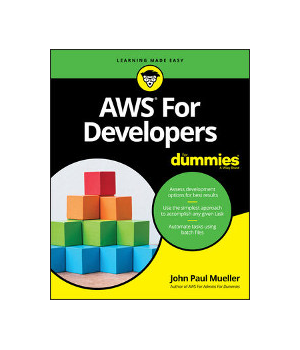 AWS for Developers For Dummies 





by John Paul Mueller
Modern businesses rely on Infrastructure-as-a-Service (IaaS) - a setup in which someone else foots the bill to create application environments - and developers are expected to know how to write both platform-specific and IaaS-supported applications. If you're a developer who writes desktop and web applications but have little-to-no e...
Price: $19.38  |  Publisher: Wiley  |  Release: 2017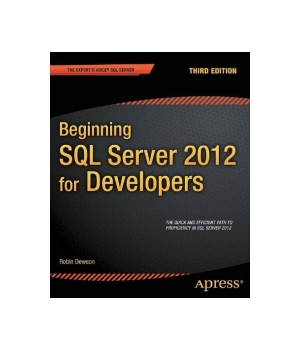 Beginning SQL Server 2012 for Developers, 3rd Edition 





by Robin Dewson
Beginning SQL Server 2012 for Developers is the perfect book for developers new to SQL Server and planning to create and deploy applications against Microsoft's market-leading database system for the Windows platform. Now in its third edition, the book is enhanced to cover the very latest developments in SQL Server 2012.Also new in t...
Price: $36.98  |  Publisher: Apress  |  Release: 2012