Voice User Interface Design
Moving from GUI to Mixed Modal Interaction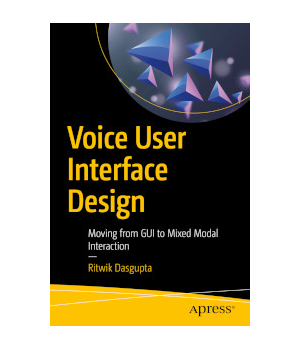 | | |
| --- | --- |
| Price | $26.91 - $74.97 |
| Rating | |
| Author | Ritwik Dasgupta |
| Publisher | Apress |
| Published | 2018 |
| Pages | 108 |
| Language | English |
| Format | Paper book / ebook (PDF) |
| ISBN-10 | 148424124X |
| ISBN-13 | 9781484241240 |
EBook
Hardcover
Paperback
Design and implement voice user interfaces. This guide to VUI helps you make decisions as you deal with the challenges of moving from a GUI world to mixed-modal interactions with GUI and VUI. The way we interact with devices is changing rapidly and this book gives you a close view across major companies via real-world applications and case studies.
Voice User Interface
Design
provides an explanation of the principles of VUI design. The book covers the design phase, with clear explanations and demonstrations of each design principle through examples of multi-modal interactions (GUI plus VUI) and how they differ from pure VUI. The book also differentiates principles of VUI related to chat-based bot interaction models. By the end of the book you will have a vision of the future, imagining new user-oriented scenarios and new avenues, which until now were untouched.
Implement and adhere to each design principle; Understand how VUI differs from other interaction models; Work in the current VUI landscape.

4
5
14
Similar Books

The Elements of Voice First Style 
by Ahmed Bouzid, Weiye Ma
If you're a new or experienced designer of conversational voice first experiences, this handy reference provides actionable answers to key aspects of eyes-busy, hands-busy, voice-only user interfaces. Designed as a companion to books about conversational voice design, this guide includes important details regarding eyes-free, hands-f...
Price: $23.51  |  Publisher: O'Reilly Media  |  Release: 2022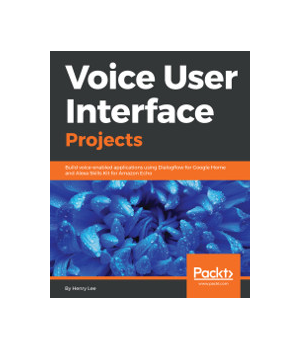 by Henry Lee
From touchscreen and mouse-click, we are moving to voice- and conversation-based user interfaces. By adopting Voice User Interfaces (VUIs), you can create a more compelling and engaging experience for your users. Voice User Interface Projects teaches you how to develop voice-enabled applications for desktop, mobile, and Internet of Things...
Price: $39.99  |  Publisher: Packt Publishing  |  Release: 2018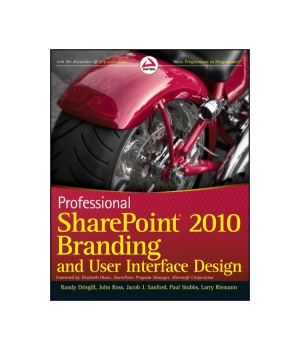 Professional SharePoint 2010 Branding and User Interface Design 





by Randy Drisgill, John Ross, Jacob J. Sanford, Paul Stubbs, Larry Riemann
SharePoint 2010 allows for much more robust branding opportunities and this hands-on resource shares proven techniques for branding and user interface design so that you can execute a successful branding initiative with SharePoint 2010. After a review of branding and how it relates to SharePoint, the book addresses what's new in Shar...
Price: $3.98  |  Publisher: Wrox  |  Release: 2010

Create Graphical User Interfaces with Python 
by Martin O'Hanlon, Laura Sach
Add buttons, boxes, pictures and colours and more to your Python programs using the guizero library, which is quick, accessible, and understandable for all.This 156-page book is suitable for everyone, from beginners to experienced Python programmers who want to explore graphical user interfaces (GUIs).There are ten fun projects for you to...
Price: $12.71  |  Free ebook  |  Publisher: Raspberry Pi Press  |  Release: 2020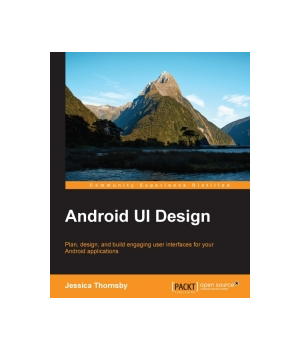 by Jessica Thornsby
This book seeks to redress this balance by showing you how to get your PM to start treating the design phase of your project seriously. This book is focused entirely on the development of UI features, and you'll be able to practically implementing the design practices that we extol throughout the book.Starting by briefly outlining so...
Price: $39.99  |  Publisher: Packt Publishing  |  Release: 2016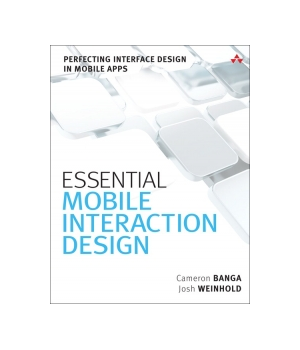 Essential Mobile Interaction Design 





by Cameron Banga, Josh Weinhold
Mobile apps should feel natural and intuitive, and users should understand them quickly and easily. This means that effective interaction and interface design is crucial. However, few mobile app developers (or even designers) have had adequate training in these areas. Essential Mobile Interaction Design fills this gap, bringing together p...
Price: $31.99  |  Publisher: Addison-Wesley  |  Release: 2014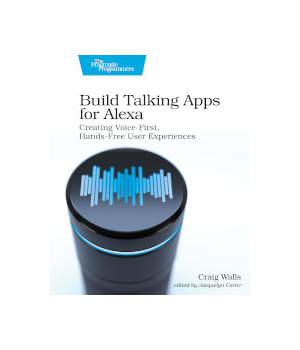 by Craig Walls
For decades, voice-enabled computers have only existed in the realm of science fiction. But now the Alexa Skills Kit (ASK) lets you develop your own voice-first applications. Leverage ASK to create engaging and natural user interfaces for your applications, enabling them to listen to users and talk back. You'll see how to use voice a...
Price: $47.95  |  Publisher: The Pragmatic Programmers  |  Release: 2020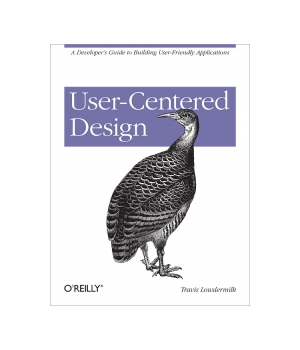 by Travis Lowdermilk
How do you design engaging applications that people love to use? This book demonstrates several ways to include valuable input from potential clients and customers throughout the process. With practical guidelines and insights from his own experience, author Travis Lowdermilk shows you how usability and user-centered design will dramatica...
Price: $19.88  |  Publisher: O'Reilly Media  |  Release: 2013