Practical Paint.NET
The Powerful No-Cost Image Editor for Microsoft Windows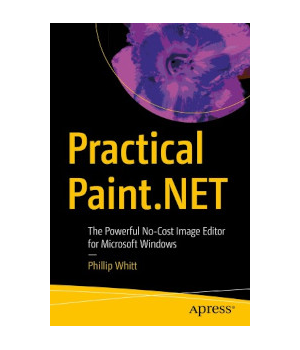 | | |
| --- | --- |
| Price | $34.99 |
| Rating | |
| Author | Phillip Whitt |
| Publisher | Apress |
| Published | 2022 |
| Pages | 329 |
| Language | English |
| Format | Paper book / ebook (PDF) |
| ISBN-10 | 148427282X |
| ISBN-13 | 9781484272824 |
EBook
Hardcover
Paperback
Learn to use the most up-to-date version of Paint.NET, the free, Windows-based program for image editing. This book is ideal for PC users who find
Microsoft
Paint too lacking, and
Photoshop
or GIMP too overwhelming. ​Paint.NET is a lightweight yet capable program that's easy to navigate and is regularly updated.
You'll quickly become acquainted with this powerful, yet easy-to-learn program's features; tools, layers, adjustments, and effects. See how to correct exposure, digitally retouch and repair damaged photos, and handle a broad spectrum of photo editing tasks - even how to colorize a black-and-white image. You'll also learn how to create digital art using the Paint.NET drawing tools and effects. Practice files are provided with step-by-step instructions to jump into photo editing and art creation.
Practical Paint.NET highlights this powerful program's rich set of features and capabilities providing you the pathway for just about any kind of image editing. Join the large community behind it today!

Similar Books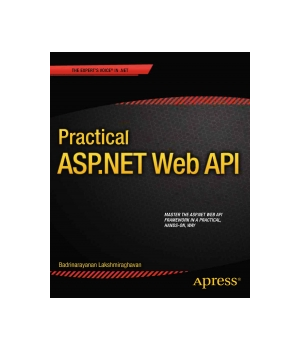 by Badrinarayanan Lakshmiraghavan
Practical ASP.NET Web API provides you with a hands-on and code-focused demonstration of the ASP.NET Web API in action. From the very beginning, you'll be writing working code in order to see best practices and concepts in action. As the book progresses, the concepts and code will become more sophisticated. Beginning with an overview...
Price: $54.99  |  Publisher: Apress  |  Release: 2013

Getting Started with Paint.NET 





by Andros Sturgeon, Shoban Kumar
Paint.NET is a free, reliable program that rivals the most expensive photo editing programs currently on the market.Paint.NET supports plugins, which add image adjustments, effects, and support for additional file types. They can be programmed using any .NET programming language, though they are most commonly written in C#.This book will ...
Price: $17.99  |  Publisher: Packt Publishing  |  Release: 2013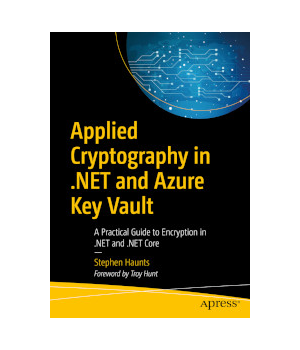 Applied Cryptography in .NET and Azure Key Vault 





by Stephen Haunts
Benefit from Microsoft's robust suite of security and cryptography primitives to create a complete, hybrid encryption scheme that will protect your data against breaches. This highly practical book teaches you how to use the .NET encryption APIs and Azure Key Vault, and how they can work together to produce a robust security solution...
Price: $29.22  |  Publisher: Apress  |  Release: 2019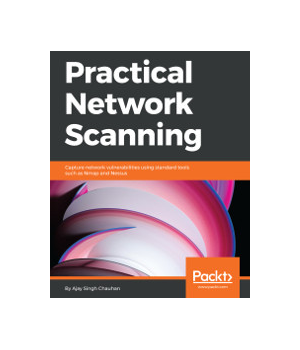 by Ajay Singh Chauhan
Network scanning is the process of assessing a network to identify an active host network; same methods can be used by an attacker or network administrator for security assessment. This procedure plays a vital role in risk assessment programs or while preparing a security plan for your organization.Practical Network Scanning starts with t...
Price: $39.99  |  Publisher: Packt Publishing  |  Release: 2018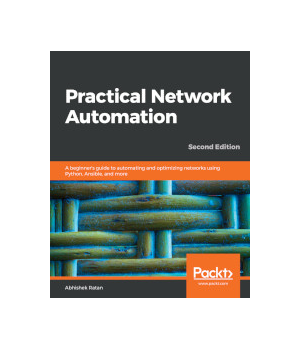 Practical Network Automation, 2nd Edition 





by Abhishek Ratan
Network automation is the use of IT controls to supervise and carry out everyday network management functions. It plays a key role in network virtualization technologies and network functions.The book starts by providing an introduction to network automation, and its applications, which include integrating DevOps tools to automate the net...
Price: $39.99  |  Publisher: Packt Publishing  |  Release: 2018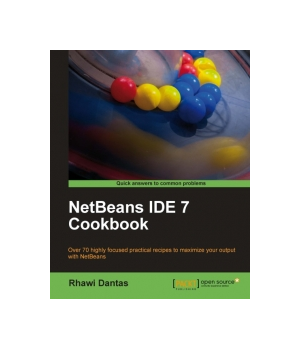 by Rhawi Dantas
NetBeans IDE 7 Cookbook is perfect for you if you are ready to take the next step from the standard tutorials and move into the practical world. It will show you all the features of the NetBeans IDE used by Java developers. It goes to great lengths in explaining different ways of achieving a desired goal and uncovering features present in...
Price: $26.99  |  Publisher: Packt Publishing  |  Release: 2011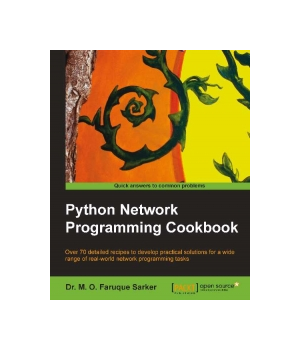 Python Network Programming Cookbook 





by Dr. M. O. Faruque Sarker
This book highlights major aspects of network programming in Python starting from writing simple networking clients, to developing complex screen-scraping and network security monitoring scripts. It creates the building blocks for many practical web and networking applications that rely on various networking protocols. This book presents ...
Price: $26.99  |  Publisher: Packt Publishing  |  Release: 2014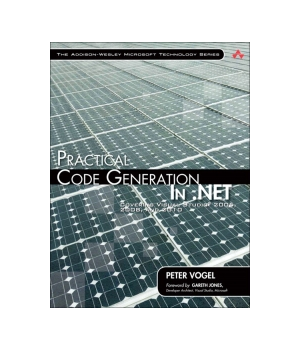 Practical Code Generation in .NET 





by Peter Vogel
Automatic code generation can dramatically increase your productivity, improve code quality and maintainability, promote reuse, and help you extend best practices throughout your development organization. .NET and Visual Studio contain many powerful, code-generation tools--and this book shows you how to succeed with all of them. With Prac...
Price: $6.43  |  Publisher: Addison-Wesley  |  Release: 2010