Juniper QFX5100 Series
A Comprehensive Guide to Building Next-Generation Networks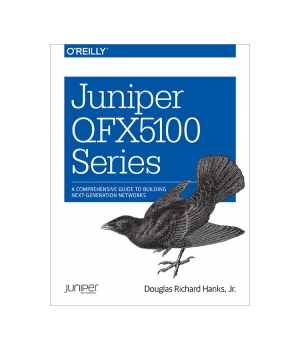 | | |
| --- | --- |
| Price | $46.45 - $58.58 |
| Rating | |
| Author | Douglas Richard Hanks Jr. |
| Publisher | O'Reilly Media |
| Published | 2014 |
| Pages | 310 |
| Language | English |
| Format | Paper book / ebook (PDF) |
| ISBN-10 | 1491949570 |
| ISBN-13 | 9781491949573 |
EBook
Hardcover
Paperback
Ideal for network engineers involved in building a data center, this practical guide provides a comprehensive and technical deep-dive into the new
Juniper
QFX5100 switching family. You'll learn how the Juniper QFX5100 enables you to create simple-to-use data centers or build some of the largest IP Fabrics in the world.
This book is chock-full of helpful technical illustrations and code examples to help you get started on all of the major architectures and features of Juniper QFX5100 switches, whether you're an enterprise or service provider. With this book, you'll be well on your way to becoming a Juniper QFX5100 expert.

4
5
20
Similar Books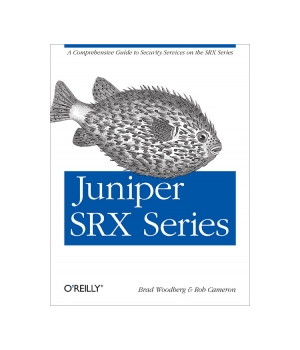 by Brad Woodberg, Rob Cameron
This complete field guide, authorized by Juniper Networks, is the perfect hands-on reference for deploying, configuring, and operating Juniper's SRX Series networking device. Authors Brad Woodberg and Rob Cameron provide field-tested best practices for getting the most out of SRX deployments, based on their extensive field experience...
Price: $61.61  |  Publisher: O'Reilly Media  |  Release: 2013

by Douglas Richard Hanks Jr., Harry Reynolds
Discover why routers in the Juniper MX Series, with their advanced feature sets and record breaking scale, are so popular among enterprises and network service providers. This authoritative book shows you step-by-step how to implement high-density, high-speed Layer 2 and Layer 3 Ethernet services, using Router Engine DDoS Protection, Mult...
Price: $6.83  |  Publisher: O'Reilly Media  |  Release: 2012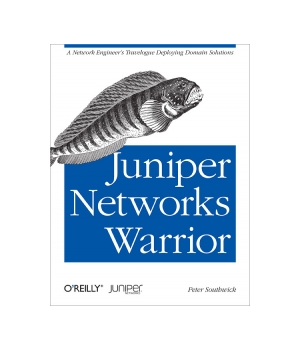 by Peter Southwick
In this practical book, Juniper Networks consulting senior network engineer, Peter Southwick, offers unique first-person field studies on designing, configuring, and troubleshooting new systems that are changing the networking world. Each chapter-long "travelogue" follows a team of Juniper Networks warriors as they solve...
Price: $49.96  |  Publisher: O'Reilly Media  |  Release: 2012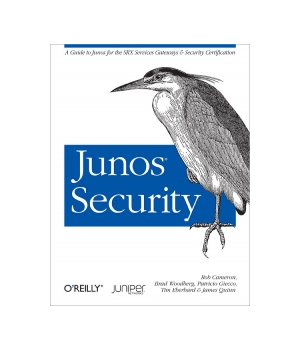 by Rob Cameron, Brad Woodberg, Patricio Giecco, Timothy Eberhard, James Quinn
Junos Security is the complete and authorized introduction to the new Juniper Networks SRX hardware series. This book not only provides a practical, hands-on field guide to deploying, configuring, and operating SRX, it also serves as a reference to help you prepare for any of the Junos Security Certification examinations offered by Junipe...
Price: $48.97  |  Publisher: O'Reilly Media  |  Release: 2010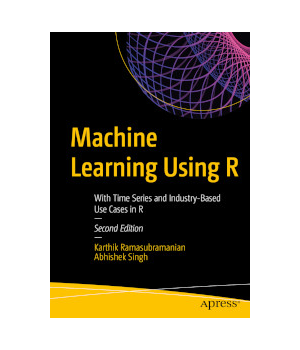 Machine Learning Using R, 2nd Edition 





by Karthik Ramasubramanian, Abhishek Singh
Examine the latest technological advancements in building a scalable machine-learning model with big data using R. This second edition shows you how to work with a machine-learning algorithm and use it to build a ML model from raw data. You will see how to use R programming with TensorFlow, thus avoiding the effort of learning Python if y...
Price: $31.74  |  Publisher: Apress  |  Release: 2019

by Ted Dunning, Ellen Friedman
Time series data is of growing importance, especially with the rapid expansion of the Internet of Things. This concise guide shows you effective ways to collect, persist, and access large-scale time series data for analysis. You'll explore the theory behind time series databases and learn practical methods for implementing them. Auth...
Price: $21.94  |  Publisher: O'Reilly Media  |  Release: 2014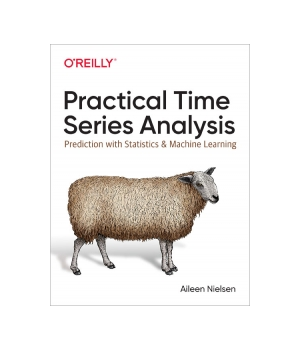 Practical Time Series Analysis 





by Aileen Nielsen
Time series data analysis is increasingly important due to the massive production of such data through the internet of things, the digitalization of healthcare, and the rise of smart cities. As continuous monitoring and data collection become more common, the need for competent time series analysis with both statistical and machine learni...
Price: $31.99  |  Publisher: O'Reilly Media  |  Release: 2019

Time Series Forecasting in Python 





by Marco Peixeiro
Time Series Forecasting in Python teaches you to build powerful predictive models from time-based data. Every model you create is relevant, useful, and easy to implement with Python. You'll explore interesting real-world datasets like Google's daily stock price and economic data for the USA, quickly progressing from the basics t...
Price: $59.99  |  Publisher: Manning  |  Release: 2022