Modern Java Recipes
Simple Solutions to Difficult Problems in Java 8 and 9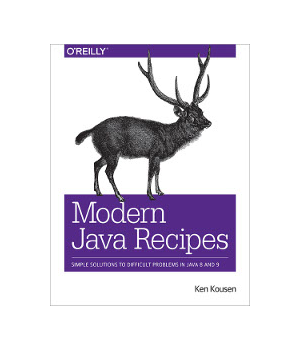 | | |
| --- | --- |
| Price | $40.99 - $59.86 |
| Rating | |
| Author | Ken Kousen |
| Publisher | O'Reilly Media |
| Published | 2017 |
| Pages | 322 |
| Language | English |
| Format | Paper book / ebook (PDF) |
| ISBN-10 | 149197317X |
| ISBN-13 | 9781491973172 |
EBook
Hardcover
Paperback
The introduction of functional programming concepts in
Java
SE 8 was a drastic change for this venerable object-oriented language. Lambda expressions, method references, and streams fundamentally changed the idioms of the language, and many developers have been trying to catch up ever since. This cookbook will help. With more than 70 detailed recipes, author Ken Kousen shows you how to use the newest features of Java to solve a wide range of problems.
For developers comfortable with previous Java versions, this guide covers nearly all of Java SE 8, and includes a chapter focused on changes coming in Java 9. Need to understand how functional idioms will change the way you write code? This cookbook - chock full of use cases - is for you.
Recipes cover: The basics of lambda expressions and method references; Interfaces in the java.util.function package; Stream operations for transforming and filtering data; Comparators and Collectors for sorting and converting streaming data; Combining lambdas, method references, and streams; Creating instances and extract values from Java's Optional type; New I/O capabilities that support functional streams; The Date-Time
API
that replaces the legacy Date and Calendar classes; Mechanisms for experimenting with concurrency and parallelism.

5
5
119
Similar Books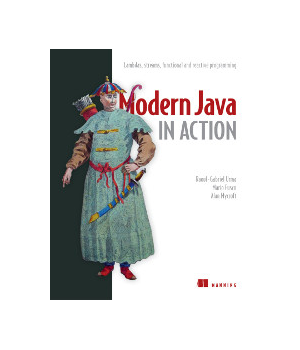 by Raoul-Gabriel Urma, Mario Fusco, Alan Mycroft
Manning's bestselling Java 8 book has been revised for Java 9 and 10! In Modern Java in Action, you'll build on your existing Java language skills with the newest features and techniques.Modern applications take advantage of innovative designs, including microservices, reactive architectures, and streaming data. Modern Java feat...
Price: $39.99  |  Publisher: Manning  |  Release: 2018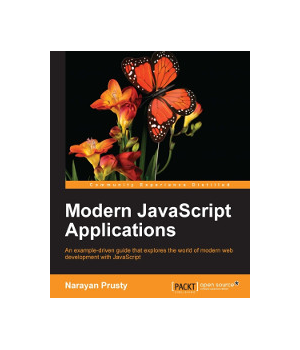 Modern JavaScript Applications 





by Narayan Prusty
Over the years, JavaScript has become vital to the development of a wide range of applications with different architectures. But JS moves lightning fast, and it's easy to fall behind. Modern JavaScript Applications is designed to get you exploring the latest features of JavaScript and how they can be applied to develop high-quality a...
Price: $34.99  |  Publisher: Packt Publishing  |  Release: 2016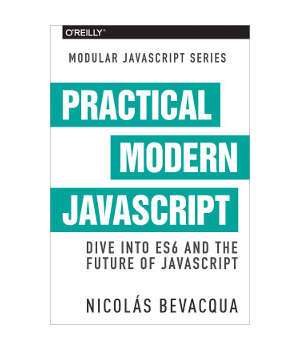 by Nicolas Bevacqua
To get the most out of modern JavaScript, you need learn the latest features of its parent specification, ECMAScript 6 (ES6). This book provides a highly practical look at ES6, without getting lost in the specification or its implementation details. Armed with practical examples, author Nicolas Bevacqua shows you new ways to deal with asy...
Price: $40.54  |  Publisher: O'Reilly Media  |  Release: 2017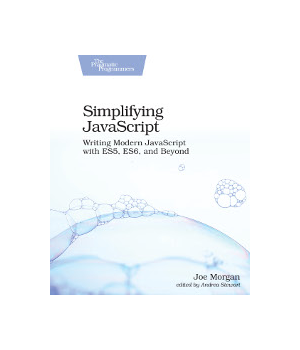 by Joe Morgan
The best modern JavaScript is simple, readable, and predictable. Learn to write modern JavaScript not by memorizing a list of new syntax, but with practical examples of how syntax changes can make code more expressive. Starting from variable declarations that communicate intention clearly, see how modern principles can improve all parts o...
Price: $39.44  |  Publisher: The Pragmatic Programmers  |  Release: 2018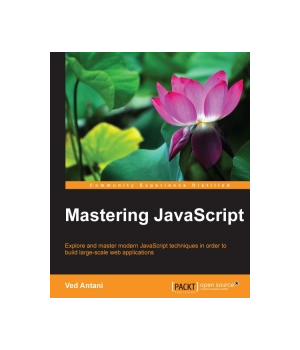 by Ved Antani
JavaScript is a high-level, dynamic, untyped, lightweight, and interpreted programming language. Along with HTML and CSS, it is one of the three essential technologies of World Wide Web content production, and is an open source and cross-platform technology. The majority of websites employ JavaScript, and it is well supported by all moder...
Price: $44.99  |  Publisher: Packt Publishing  |  Release: 2016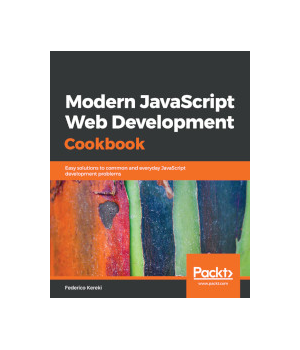 Modern JavaScript Web Development Cookbook 
by Federico Kereki
JavaScript has evolved into a language that you can use on any platform. Modern JavaScript Web Development Cookbook is a perfect blend of solutions for traditional JavaScript development and modern areas that developers have lately been exploring with JavaScript. This comprehensive guide teaches you how to work with JavaScript on servers,...
Price: $44.99  |  Publisher: Packt Publishing  |  Release: 2018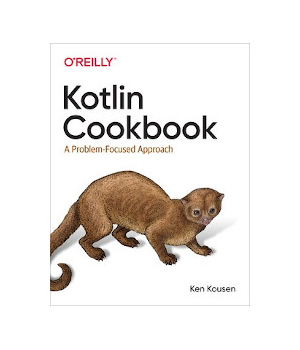 by Ken Kousen
Use Kotlin to build Android apps, web applications, and more - while you learn the nuances of this popular language. With this unique cookbook, developers will learn how to apply thisJava-based language to their own projects. Both experienced programmers and those new to Kotlin will benefit from the practical recipes in this book.Author K...
Price: $34.99  |  Publisher: O'Reilly Media  |  Release: 2019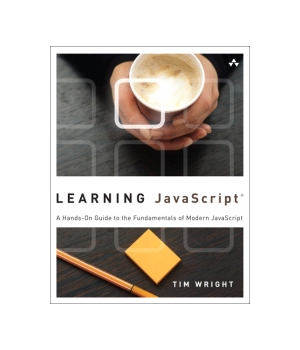 by Tim Wright
With the arrival of HTML5, jQuery, and Ajax, JavaScript web development skills are more valuable than ever! This complete, hands-on JavaScript tutorial covers everything you need to know now. Using line-by-line code walkthroughs and end-of-chapter exercises, top web developer and speaker Tim Wright will help you get results fast, even i...
Price: $8.99  |  Publisher: Addison-Wesley  |  Release: 2012