Building Microservices, 2nd Edition
Designing Fine-Grained Systems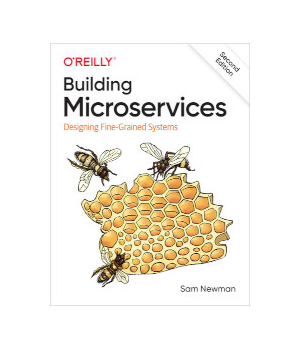 | | |
| --- | --- |
| Price | $40.00 - $55.01 |
| Rating | |
| Author | Sam Newman |
| Publisher | O'Reilly Media |
| Published | 2021 |
| Pages | 616 |
| Language | English |
| Format | Paper book / ebook (PDF) |
| ISBN-10 | 1492034029 |
| ISBN-13 | 9781492034025 |
EBook
Hardcover
Paperback
As organizations shift from monolithic applications to smaller, self-contained microservices, distributed systems have become more fine-grained. But developing these new systems brings its own host of problems. This expanded second edition takes a holistic view of topics that you need to consider when building, managing, and scaling microservices architectures.
Through clear examples and practical advice, author Sam Newman gives everyone from architects and developers to testers and IT operators a firm grounding in the concepts. You'll dive into the latest solutions for modeling, integrating,
testing
, deploying, and monitoring your own autonomous services. Real-world cases reveal how organizations today manage to get the most out of these architectures.
Microservices technologies continue to move quickly. This book brings you up to speed.
Get new information on user interfaces, container orchestration, and serverless; Align system
design
with your organization's goals; Explore options for integrating a service with your system; Understand how to independently deploy microservices; Examine the complexities of testing and monitoring distributed services; Manage
security
with expanded content around user-to-service and service-to-service models.

5
5
4612
Similar Books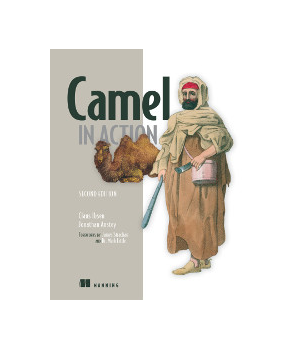 by Claus Ibsen, Jonathan Anstey
Apache Camel is a Java framework that implements enterprise integration patterns (EIPs) and comes with over 200 adapters to third-party systems. A concise DSL lets you build integration logic into your app with just a few lines of Java or XML. By using Camel, you benefit from the testing and experience of a large and vibrant open source c...
Price: $50.26  |  Publisher: Manning  |  Release: 2018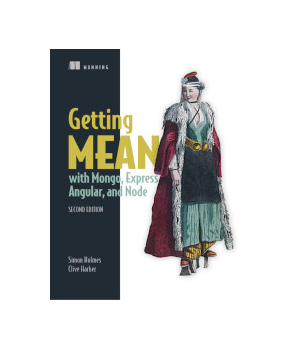 Getting MEAN with Mongo, Express, Angular, and Node, 2nd Edition 





by Simon Holmes, Clive Harber
Getting MEAN, Second Edition teaches you how to develop full-stack web applications using the MEAN stack. This edition was completely revised and updated to cover MongoDB 4, Express 4, Angular 7, Node 11, and the latest mainstream release of JavaScript ES2015.Juggling languages mid-application can radically slow down a full-stack web proj...
Price: $38.99  |  Publisher: Manning  |  Release: 2019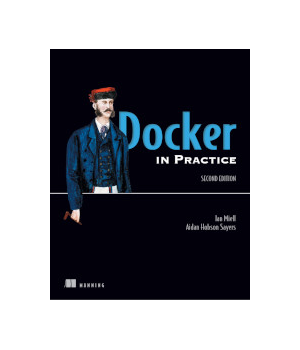 Docker in Practice, 2nd Edition 





by Ian Miell, Aidan Hobson Sayers
Docker in Practice, 2ond Edition presents over 100 practical techniques, hand-picked to help you get the most out of Docker. Following a Problem/Solution/Discussion format, you'll walk through specific examples that you can use immediately, and you'll get expert guidance on techniques that you can apply to a whole range of scena...
Price: $46.45  |  Publisher: Manning  |  Release: 2019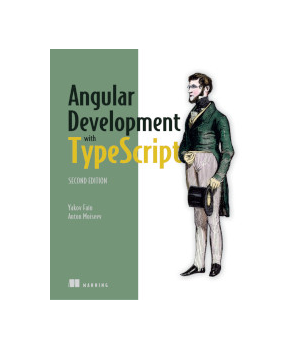 Angular Development with Typescript, 2nd Edition 





by Yakov Fain, Anton Moiseev
Angular Development with TypeScript, 2nd Edition is an intermediate-level tutorial that introduces Angular and TypeScript to developers comfortable with building web applications using other frameworks and tools.Whether you're building lightweight web clients or full-featured SPAs, Angular is a clear choice. The Angular framework is ...
Price: $39.99  |  Publisher: Manning  |  Release: 2018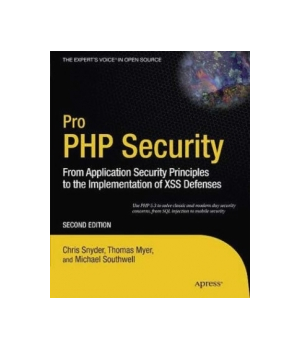 by Chris Snyder, Thomas Myer, Michael Southwell
PHP security, just like PHP itself, has advanced. Updated for PHP 5.3, the 2nd edition of this authoritative PHP security book covers foundational PHP security topics like SQL injection, XSS, user authentication, and secure PHP development. Chris Snyder and Tom Myer also delve into recent developments like mobile security, the impact of J...
Price: $39.99  |  Publisher: Apress  |  Release: 2010

Professional Ajax, 2nd Edition 
by Nicholas C. Zakas, Jeremy McPeak, Joe Fawcett
With Professional Ajax, 2nd Edition, as your guide, you'll discover how to break free of the "click and wait" standard and defy all the traditional rules of what can happen on the web. This book arms you with a developer-level understanding of Ajax techniques, patterns, and use cases so that you can create an unprec...
Publisher: Wrox  |  Release: 2007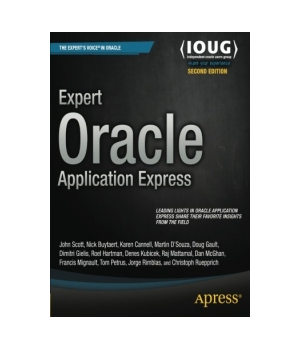 Expert Oracle Application Express, 2nd Edition 





by Doug Gault, Tom Petrus, Denes Kubicek, Dan McGhan, Francis Mignault, Roel Hartman, Raj Mattamal, Jorge Rimblas, Martin D'Souza, Christoph Ruepprich, Dimitri Gielis, Nick Buytaert, Karen Cannell, John Scott, Sharon Kennedy
Expert Oracle Application Express, 2nd Edition is newly updated for APEX 5.0 and brings deep insight from some of the best APEX practitioners in the field today. You'll learn about important features in APEX 5.0, and how those can be applied to make your development work easier and with greater impact on your business. Oracle Applica...
Price: $16.00  |  Publisher: Apress  |  Release: 2015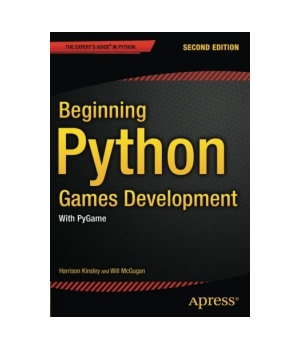 Beginning Python Games Development, 2nd Edition 
by Harrison Kinsley, Will McGugan
Learn how to create compelling games using Python and the PyGame games development library. Beginning Python Games Development, 2nd Edition will teach you how to create visuals, do event handling, create 3D games, add media elements, and integrate OpenGL into your Python game.In this update to the first ever book to cover the popular open...
Price: $39.49  |  Publisher: Apress  |  Release: 2015