Analytical Skills for AI and Data Science
Building Skills for an AI-Driven Enterprise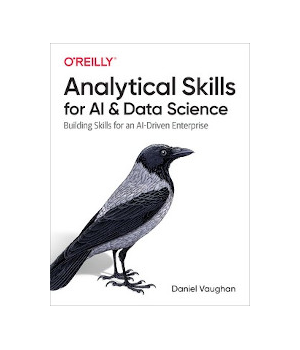 | | |
| --- | --- |
| Price | $51.99 - $58.59 |
| Rating | |
| Author | Daniel Vaughan |
| Publisher | O'Reilly Media |
| Published | 2020 |
| Pages | 232 |
| Language | English |
| Format | Paper book / ebook (PDF) |
| ISBN-10 | 1492060941 |
| ISBN-13 | 9781492060949 |
EBook
Hardcover
Paperback
While several market-leading companies have successfully transformed their
business
models by following data- and AI-driven paths, the vast majority have yet to reap the benefits. How can your business and
analytics
units gain a competitive advantage by capturing the full potential of this predictive revolution? This practical guide presents a battle-tested end-to-end method to help you translate business decisions into tractable prescriptive solutions using data and AI as fundamental inputs.
Author Daniel Vaughan shows data scientists, analytics practitioners, and others interested in using AI to transform their businesses not only how to ask the right questions but also how to generate value using modern AI technologies and decision-making principles. You'll explore several use cases common to many enterprises, complete with examples you can apply when working to solve your own issues.
Break business decisions into stages that can be tackled using different skills from the analytical toolbox; Identify and embrace uncertainty in decision making and protect against common human biases; Customize optimal decisions to different customers using predictive and prescriptive methods and technologies; Ask business questions that create high value through AI- and data-driven technologies.

4
5
53
Similar Books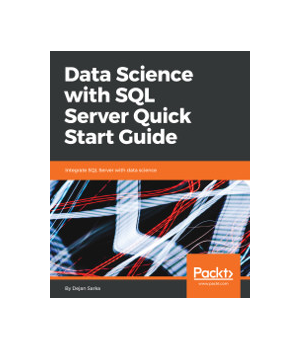 Data Science with SQL Server Quick Start Guide 





by Dejan Sarka
SQL Server only started to fully support data science with its two most recent editions. If you are a professional from both worlds, SQL Server and data science, and interested in using SQL Server and Machine Learning (ML) Services for your projects, then this is the ideal book for you.This book is the ideal introduction to data science w...
Price: $34.99  |  Publisher: Packt Publishing  |  Release: 2018

Productive and Efficient Data Science with Python 
by Tirthajyoti Sarkar
This book focuses on the Python-based tools and techniques to help you become highly productive at all aspects of typical data science stacks such as statistical analysis, visualization, model selection, and feature engineering.You'll review the inefficiencies and bottlenecks lurking in the daily business process and solve them with ...
Price: $49.99  |  Publisher: Apress  |  Release: 2022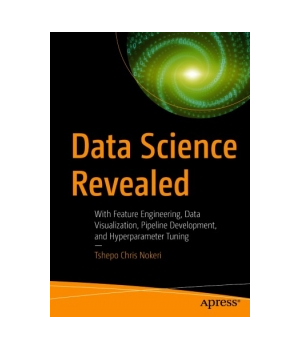 by Tshepo Chris Nokeri
Get insight into data science techniques such as data engineering and visualization, statistical modeling, machine learning, and deep learning. This book teaches you how to select variables, optimize hyper parameters, develop pipelines, and train, test, and validate machine and deep learning models. Each chapter includes a set of examples...
Price: $39.99  |  Publisher: Apress  |  Release: 2021

Building an Effective Data Science Practice 
by Vineet Raina, Srinath Krishnamurthy
Gain a deep understanding of data science and the thought process needed to solve problems in that field using the required techniques, technologies and skills that go into forming an interdisciplinary team. This book will enable you to set up an effective team of engineers, data scientists, analysts, and other stakeholders that can colla...
Price: $44.99  |  Publisher: Apress  |  Release: 2022

Beginning Data Science in R 4, 2nd Edition 
by Thomas Mailund
Discover best practices for data analysis and software development in R and start on the path to becoming a fully-fledged data scientist. Updated for the R 4.0 release, this book teaches you techniques for both data manipulation and visualization and shows you the best way for developing new software packages for R.Beginning Data Science ...
Price: $41.88  |  Publisher: Apress  |  Release: 2022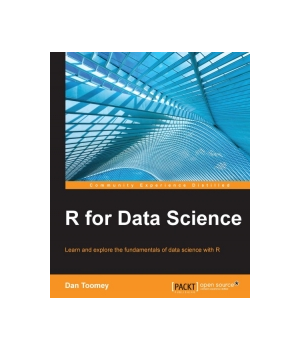 by Dan Toomey
R is a powerful, open source, functional programming language. It can be used for a wide range of programming tasks and is best suited to produce data and visual analytics through customizable scripts and commands.The purpose of the book is to explore the core topics that data scientists are interested in. This book draws from a wide vari...
Price: $30.99  |  Publisher: Packt Publishing  |  Release: 2014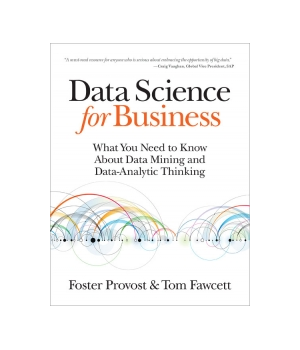 by Foster Provost, Tom Fawcett
Written by renowned data science experts Foster Provost and Tom Fawcett, Data Science for Business introduces the fundamental principles of data science, and walks you through the "data-analytic thinking" necessary for extracting useful knowledge and business value from the data you collect. This guide also helps you und...
Price: $23.99  |  Publisher: O'Reilly Media  |  Release: 2013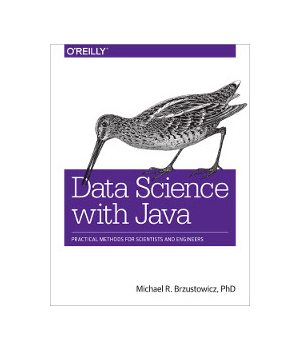 by Michael Brzustowicz
Data Science is booming thanks to R and Python, but Java brings the robustness, convenience, and ability to scale critical to today's data science applications. With this practical book, Java software engineers looking to add data science skills will take a logical journey through the data science pipeline. Author Michael Brzustowicz...
Price: $27.33  |  Publisher: O'Reilly Media  |  Release: 2017