Data Pipelines Pocket Reference
Moving and Processing Data for Analytics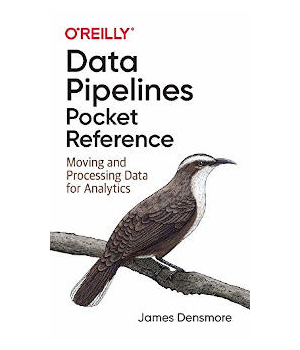 | | |
| --- | --- |
| Price | $21.72 - $23.63 |
| Rating | |
| Author | James Densmore |
| Publisher | O'Reilly Media |
| Published | 2021 |
| Pages | 276 |
| Language | English |
| Format | Paper book / ebook (PDF) |
| ISBN-10 | 1492087831 |
| ISBN-13 | 9781492087830 |
EBook
Hardcover
Paperback
Data pipelines are the foundation for success in data analytics. Moving data from numerous diverse sources and transforming it to provide context is the difference between having data and actually gaining value from it. This pocket reference defines data pipelines and explains how they work in today's modern data stack.
You'll learn common considerations and key decision points when implementing pipelines, such as batch versus streaming data ingestion and build versus buy. This book addresses the most common decisions made by data professionals and discusses foundational concepts that apply to open source frameworks, commercial products, and homegrown solutions.
You'll learn: What a data pipeline is and how it works; How data is moved and processed on modern data infrastructure, including
cloud
platforms; Common tools and products used by data engineers to build pipelines; How pipelines support
analytics
and reporting needs; Considerations for pipeline maintenance,
testing
, and alerting.

4
5
231
Similar Books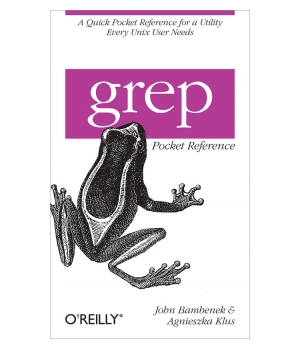 by John Bambenek, Agnieszka Klus
grep Pocket Reference is the first guide devoted to grep, the powerful Unix content-location utility. This handy book is ideal for system administrators, security professionals, developers, and others who want to learn more about grep and take new approaches with it - for everything from mail filtering and system log management to malware...
Price: $8.99  |  Publisher: O'Reilly Media  |  Release: 2009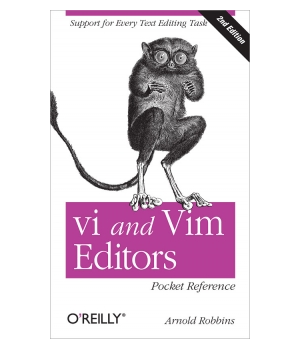 vi and Vim Editors Pocket Reference, 2nd Edition 





by Arnold Robbins
Many Unix, Linux, and Mac OS X geeks enjoy using the powerful, platform-agnostic text editors vi and Vim, but there are far too many commands for anyone to remember. Author Arnold Robbins has chosen the most valuable commands for vi, Vim, and vi's main clones-vile, elvis, and nvi-and packed them into this easy-to-browse pocket refere...
Price: $11.20  |  Publisher: O'Reilly Media  |  Release: 2011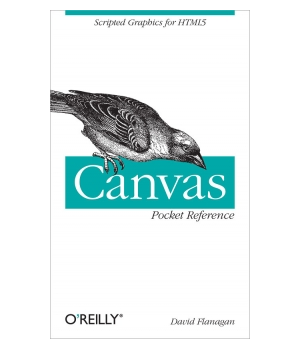 by David Flanagan
The Canvas element is a revolutionary feature of HTML5 that enables powerful graphics for rich Internet applications, and this pocket reference provides the essentials you need to put this element to work. If you have working knowledge of JavaScript, this book will help you create detailed, interactive, and animated graphics - from charts...
Price: $6.57  |  Publisher: O'Reilly Media  |  Release: 2010

by Debra Cameron
GNU Emacs is the most popular and widespread of the Emacs family of editors. It is also the most powerful and flexible. Unlike all other text editors, GNU Emacs is a complete working environment -- you can stay within Emacs all day without leaving. The GNU Emacs Pocket Reference is a companion volume to O'Reilly's Learning GNU E...
Price: $3.74  |  Publisher: O'Reilly Media  |  Release: 1998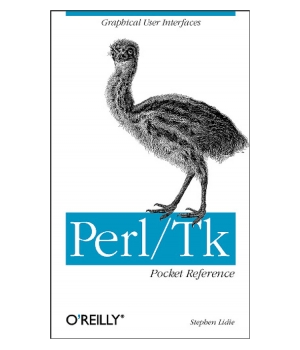 by Stephen Lidie
The Perl/Tk Pocket Reference is a companion volume to Learning Perl/Tk, an O'Reilly Animal Guide. Learning Perl/Tk is a tutorial for Perl/Tk, the extension to Perl for creating graphical user interfaces. With Tk, Perl programs can be window-based rather than command-line based, with buttons, entry fields, listboxes, menus, scrollbars...
Price: $4.00  |  Publisher: O'Reilly Media  |  Release: 1998

Tableau Desktop Pocket Reference 





by Ryan Sleeper
In a crowded field of data visualization and analytics tools, Tableau Desktop has emerged as the clear leader. This is partly due to its ease of use, but once you dive into Tableau's extensive feature set, you'll understand just how powerful and flexible this software can be for your business or organization.With this handy pock...
Price: $18.65  |  Publisher: O'Reilly Media  |  Release: 2021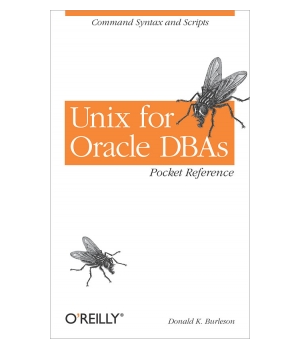 Unix for Oracle DBAs Pocket Reference 





by Donald K. Burleson
The Unix for Oracle DBAs Pocket Reference puts within easy reach the commands that Oracle database administrators need most when operating in a Unix environment. If you are an Oracle DBA moving to Unix from another environment such as Windows NT or IBM Mainframe, you know that these commands are far different from those covered in most be...
Price: $7.99  |  Publisher: O'Reilly Media  |  Release: 2001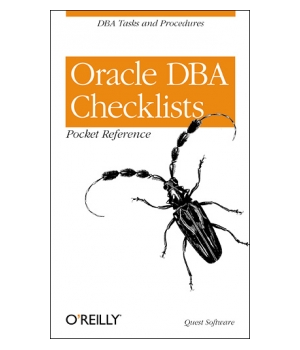 Oracle DBA Checklists Pocket Reference 





by Quest Software
Oracle database administration is a complex and stressful job. In a series of easy-to-use checklists, this concise pocket reference summarizes the enormous number of tasks you must perform as an Oracle DBA. Each section takes a step-by-step "cookbook" approach to presenting DBA quick-reference material. The Oracle DBA Checklists...
Price: $3.80  |  Publisher: O'Reilly Media  |  Release: 2009