Beyond Bullet Points, 4th Edition
Using PowerPoint to tell a compelling story that gets results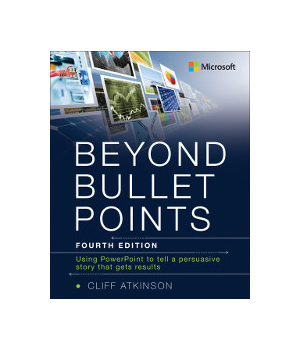 | | |
| --- | --- |
| Price | $18.58 - $21.34 |
| Rating | |
| Author | Cliff Atkinson |
| Publisher | Microsoft Press |
| Published | 2018 |
| Pages | 352 |
| Language | English |
| Format | Paper book / ebook (PDF) |
| ISBN-10 | 150930553X |
| ISBN-13 | 9781509305537 |
EBook
Hardcover
Paperback
Think beyond bullet points - and amplify the impact of your message! Now in its fourth edition, this popular classic illuminates an innovative, step-by-step methodology designed to unlock the amazing visual story waiting to be released from your message. Communications expert Cliff Atkinson shows how to apply classic storytelling tenets and practical, research-based guidelines as you work with
Microsoft
PowerPoint - for memorable, meaningful, and persuasive visual stories. Change your approach - and transform your results!
Find your story thread: Create an emotional connection to increase your impact; Cut through the clutter: Distill your message and get right to the point; Bring your story to life: Storyboard your ideas, find your natural voice, and deliver a compelling presentation!

4
5
38
Similar Books

HTML: A Beginner's Guide, 4th Edition 





by Wendy Willard
You will learn how to structure a page, place images, size text, create links, generate Web-safe colors, work with multimedia, and more. Hands-on exercises, notes, and ask-the-expert sections make it easy to learn the essential skills.HTML: A Beginner's Guide, 4th Edition book covers more efficient coding techniques using CSS; going ...
Publisher: McGraw-Hill  |  Release: 2009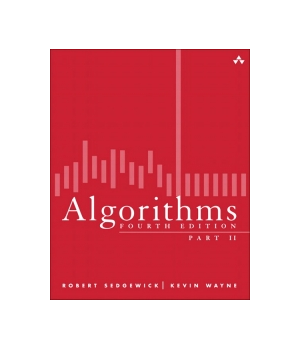 Algorithms: Part II, 4th Edition 
by Robert Sedgewick, Kevin Wayne
This book is Part II of the fourth edition of Robert Sedgewick and Kevin Wayne's Algorithms, the leading textbook on algorithms today, widely used in colleges and universities worldwide. Part II contains Chapters 4 through 6 of the book. The fourth edition of Algorithms surveys the most important computer algorithms currently in use ...
Price: $39.99  |  Publisher: Addison-Wesley  |  Release: 2014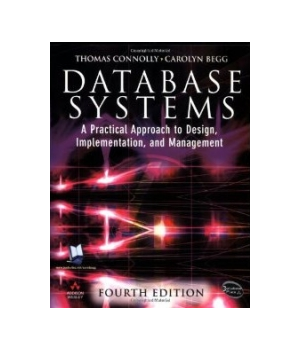 by Carolyn Begg, Thomas Connolly
This book places a strong emphasis on good design practice, allowing readers to master design methodology in an accessible, step-by-step fashion. In this book, database design methodology is explicitly divided into three phases: conceptual, logical, and physical. Each phase is described in a separate chapter with an example of the methodo...
Price: $9.07  |  Publisher: Addison-Wesley  |  Release: 2004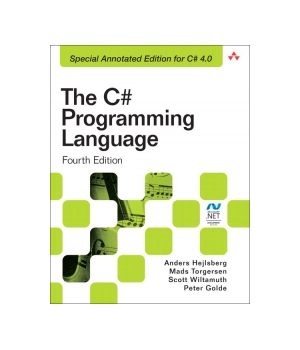 The C# Programming Language, 4th Edition 





by Anders Hejlsberg, Mads Torgersen, Scott Wiltamuth, Peter Golde
The popular C# programming language combines the high productivity of rapid application development languages with the raw power of C and C++. Updated to cover the new features of C# 4.0, including dynamic binding, named and optional parameters, and covariant and contravariant generic types, this release takes the language to the next lev...
Price: $39.99  |  Publisher: Addison-Wesley  |  Release: 2011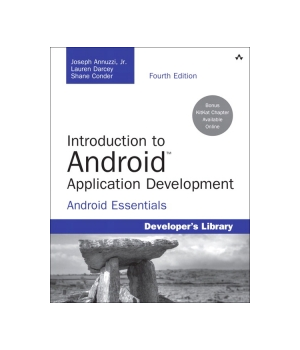 Introduction to Android Application Development, 4th Edition 





by Joseph Annuzzi, Lauren Darcey, Shane Conder
This fully reworked edition of a proven title is the most useful real-world guide to building robust, commercial-grade Android™ apps. The content is revised and updated for the latest Android 4.3 SDK and the newest development best practices. Introduction to Android™ Application Development: Android Essentials, Fourth Edition,covers a...
Price: $25.00  |  Publisher: Addison-Wesley  |  Release: 2013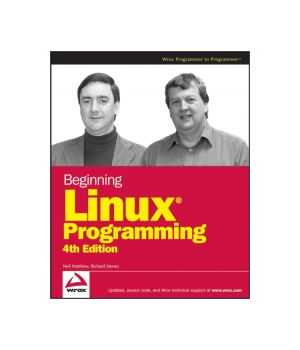 Beginning Linux Programming, 4th Edition 





by Richard Stones, Neil Matthew
Building on the success of its previous editions, this must-have guide continues its popular tutorial approach and brings you a straightforward introduction to developing programs for Linux and other UNIX-style operating systems. The author duo of experienced Linux programmers covers a wide range of topics to help you learn more about wha...
Price: $22.00  |  Publisher: Wrox  |  Release: 2011

PHP Objects, Patterns, and Practice, 4th Edition 





by Matt Zandstra
The book begins by covering PHP's object-oriented features. It introduces key topics including class declaration, inheritance, reflection and much more. These provide the fundamentals of the PHP's support for objects. It also introduces some principles of design.This edition introduces new object relevant features such as traits...
Price: $13.47  |  Publisher: Apress  |  Release: 2013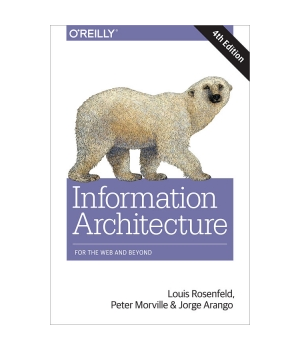 Information Architecture, 4th Edition 





by Louis Rosenfeld, Peter Morville, Jorge Arango
Scheduled for release in mid-2015, the fourth edition of this bestselling guide focuses on information architecture as a set of tools and techniques for dealing with today's tough information organization problems. It's ideal for anyone involved in any aspect of design.The universal and timeless principles of information organiz...
Price: $42.25  |  Publisher: O'Reilly Media  |  Release: 2015