Serverless Architectures on AWS, 2nd Edition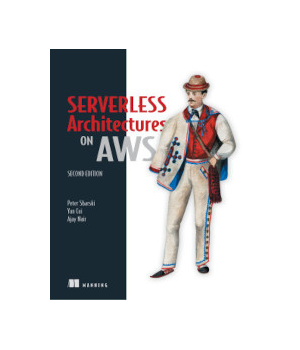 | | |
| --- | --- |
| Price | $45.99 - $66.30 |
| Rating | |
| Authors | Peter Sbarski, Yan Cui, Ajay Nair |
| Publisher | Manning |
| Published | 2022 |
| Pages | 256 |
| Language | English |
| Format | Paper book / ebook (PDF) |
| ISBN-10 | 1617295426 |
| ISBN-13 | 9781617295423 |
EBook
Hardcover
Paperback
Serverless Architectures on AWS, 2nd Edition teaches you how to
design
serverless systems. You'll discover the principles behind serverless architectures, and explore real-world case studies where companies used serverless architectures for their products. You won't just master the technical essentials - the book contains extensive coverage of balancing tradeoffs and making essential technical decisions. This new edition has been fully updated with new chapters covering current best practice, example architectures, and full coverage of the latest changes to AWS.
Maintaining
server
hardware and
software
can cost a lot of time and money. Unlike traditional data center infrastructure, serverless architectures offload core tasks like data storage and hardware management to pre-built
cloud
services. Better yet, you can combine your own custom
AWS
Lambda functions with other serverless services to create features that automatically start and scale on demand, reduce hosting cost, and simplify maintenance.
In Serverless Architectures with AWS, 2nd Edition you'll learn how to design serverless systems using Lambda and other services on the AWS platform. You'll explore event-driven computing and discover how others have used serverless designs successfully. This new edition offers real-world use cases and practical insights from several large-scale serverless systems. Chapters on innovative serverless design
patterns
and architectures will help you become a complete cloud professional.

4
5
122
Similar Books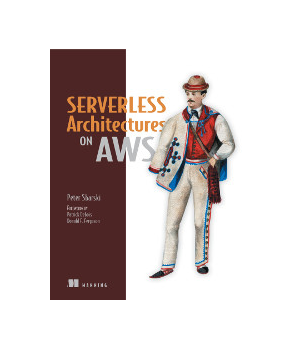 Serverless Architectures on AWS 





by Peter Sbarski
There's a shift underway toward serverless cloud architectures. With the release of serverless computer technologies such as AWS Lambda, developers are now building entirely serverless platforms at scale. In these new architectures, traditional back-end servers are replaced with cloud functions acting as discrete single-purpose servi...
Price: $32.75  |  Publisher: Manning  |  Release: 2017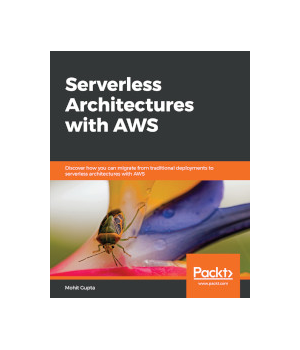 Serverless Architectures with AWS 





by Mohit Gupta
Serverless Architecture with AWS begins with an introduction to the serverless model and helps you get started with AWS and Lambda. You'll also get to grips with other capabilities of the AWS Serverless Platform and see how AWS supports enterprise-grade serverless applications with and without Lambda.This book will guide you in deplo...
Price: $29.99  |  Publisher: Packt Publishing  |  Release: 2018

Professional Ajax, 2nd Edition 
by Nicholas C. Zakas, Jeremy McPeak, Joe Fawcett
With Professional Ajax, 2nd Edition, as your guide, you'll discover how to break free of the "click and wait" standard and defy all the traditional rules of what can happen on the web. This book arms you with a developer-level understanding of Ajax techniques, patterns, and use cases so that you can create an unprec...
Publisher: Wrox  |  Release: 2007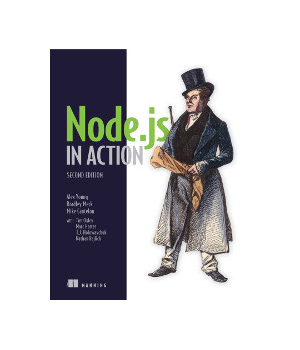 Node.js in Action, 2nd Edition 





by Alex Young, Bradley Meck, Mike Cantelon, Tim Oxley, Marc Harter, T.J. Holowaychuk, Nathan Rajlich
You already know JavaScript. The trick to mastering Node.js is learning how to build applications that fully exploit its powerful asynchronous event handling and non-blocking I/O features. The Node server radically simplifies event-driven real-time apps like chat, games, and live data analytics, and with its incredibly rich ecosystem of m...
Price: $25.18  |  Publisher: Manning  |  Release: 2017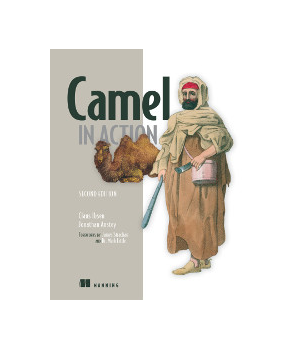 by Claus Ibsen, Jonathan Anstey
Apache Camel is a Java framework that implements enterprise integration patterns (EIPs) and comes with over 200 adapters to third-party systems. A concise DSL lets you build integration logic into your app with just a few lines of Java or XML. By using Camel, you benefit from the testing and experience of a large and vibrant open source c...
Price: $50.26  |  Publisher: Manning  |  Release: 2018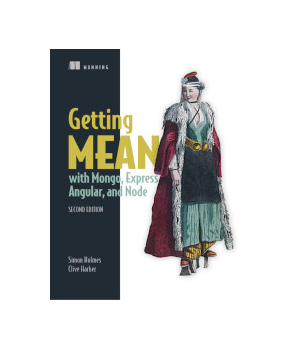 Getting MEAN with Mongo, Express, Angular, and Node, 2nd Edition 





by Simon Holmes, Clive Harber
Getting MEAN, Second Edition teaches you how to develop full-stack web applications using the MEAN stack. This edition was completely revised and updated to cover MongoDB 4, Express 4, Angular 7, Node 11, and the latest mainstream release of JavaScript ES2015.Juggling languages mid-application can radically slow down a full-stack web proj...
Price: $38.99  |  Publisher: Manning  |  Release: 2019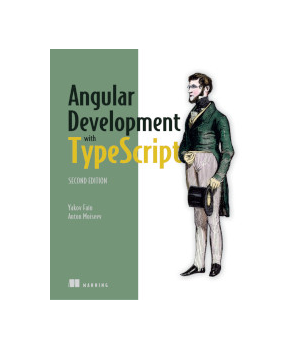 Angular Development with Typescript, 2nd Edition 





by Yakov Fain, Anton Moiseev
Angular Development with TypeScript, 2nd Edition is an intermediate-level tutorial that introduces Angular and TypeScript to developers comfortable with building web applications using other frameworks and tools.Whether you're building lightweight web clients or full-featured SPAs, Angular is a clear choice. The Angular framework is ...
Price: $39.99  |  Publisher: Manning  |  Release: 2018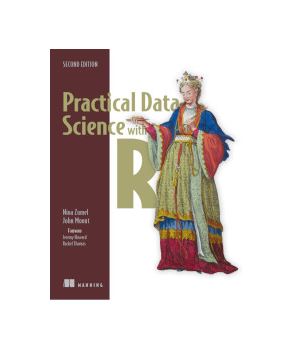 Practical Data Science with R, 2nd Edition 





by Nina Zumel, John Mount
Practical Data Science with R, Second Edition takes a practice-oriented approach to explaining basic principles in the ever expanding field of data science. You'll jump right to real-world use cases as you apply the R programming language and statistical analysis techniques to carefully explained examples based in marketing, business...
Price: $39.99  |  Publisher: Manning  |  Release: 2019