Effective Software Testing
A developer's guide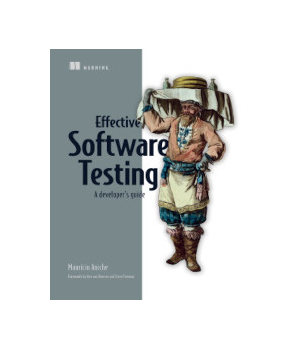 | | |
| --- | --- |
| Price | $49.99 |
| Rating | |
| Author | Maurício Aniche |
| Publisher | Manning |
| Published | 2022 |
| Pages | 328 |
| Language | English |
| Format | Paper book / ebook (PDF) |
| ISBN-10 | 1633439933 |
| ISBN-13 | 9781633439931 |
EBook
Hardcover
Paperback
Effective Software Testing teaches you a systematic approach to
software
testing that will ensure the quality of your code. It's full of techniques drawn from proven research in software engineering, and each chapter puts a new technique into practice. Follow the real-world use cases and detailed code samples, and you'll soon be engineering tests that find bugs in edge cases and parts of code you'd never think of testing! Along the way, you'll develop an intuition for
testing
that can save years of learning by trial and error.
Effective testing ensures that you'll deliver quality software. For software engineers, testing is a key part of the development process. Mastering specification-based testing, boundary testing, structural testing, and other core strategies is essential to writing good tests and catching bugs before they hit production.
Effective Software Testing is a hands-on guide to creating bug-free software. Written for developers, it guides you through all the different types of testing, from single units up to entire components. You'll also learn how to engineer code that facilitates testing and how to write easy-to-maintain test code. Offering a thorough, systematic approach, this book includes annotated source code samples, realistic scenarios, and reasoned explanations.

5
5
78
Similar Books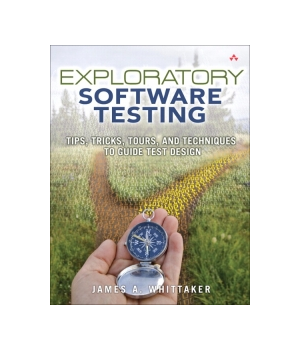 by James A. Whittaker
Drawing on nearly two decades of experience working at the cutting edge of testing with Google, Microsoft, and other top software organizations, Whittaker introduces innovative new processes for manual testing that are repeatable, prescriptive, teachable, and extremely effective. Whittaker defines both in-the-small techniques for individu...
Price: $19.98  |  Publisher: Addison-Wesley  |  Release: 2009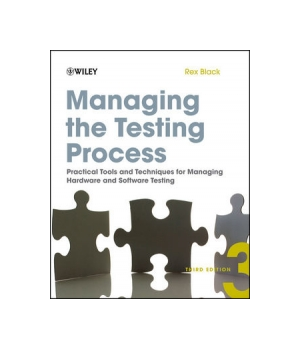 Managing the Testing Process, 3rd Edition 





by Rex Black
In this new edition of his top-selling book, Rex Black walks you through the steps necessary to manage rigorous testing programs of hardware and software. The preeminent expert in his field, Mr. Black draws upon years of experience as president of both the International and American Software Testing Qualifications boards to offer this ext...
Price: $4.62  |  Publisher: Wiley  |  Release: 2009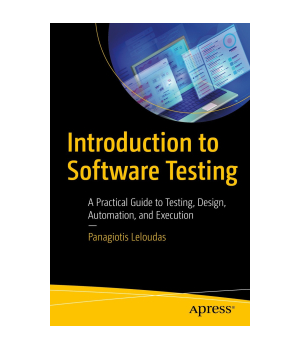 Introduction to Software Testing 
by Panagiotis Leloudas
Get started and hit the ground running in the world of software testing. This simple and practical guide teaches you the fundamentals of software testing, with no prior experience required.You will start by learning functional and non-functional software testing. Then you will gain an understanding of the primary responsibilities of a tes...
Price: $34.64  |  Publisher: Apress  |  Release: 2023

The Art of Software Testing, 3rd Edition 





by Glenford J. Myers, Corey Sandler, Tom Badgett
The hardware and software of computing have changed markedly in the three decades since the first edition of The Art of Software Testing, but this book's powerful underlying analysis has stood the test of time. Whereas most books on software testing target particular development techniques, languages, or testing methods, The Art of S...
Price: $134.99  |  Publisher: Wiley  |  Release: 2011

by Ali Mili, Fairouz Tchier
Explores and identifies the main issues, concepts, principles and evolution of software testing, including software quality engineering and testing concepts, test data generation, test deployment analysis, and software test management.This book examines the principles, concepts, and processes that are fundamental to the software testing f...
Price: $48.60  |  Publisher: Wiley  |  Release: 2015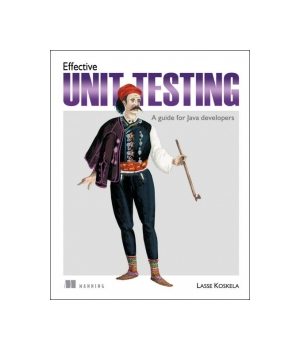 by Lasse Koskela
Effective Unit Testing teaches Java developers how to write unit tests that are concise, expressive, useful, and maintainable. Offering crisp explanations and easy-to-absorb examples, it introduces emerging techniques like behavior-driven development and specification by example.Programmers who are already unit testing will learn the curr...
Price: $32.95  |  Publisher: Manning  |  Release: 2013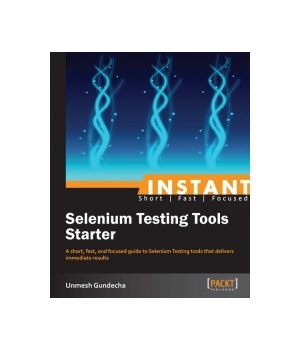 Instant Selenium Testing Tools Starter 





by Unmesh Gundecha
Selenium is a software testing framework for automating web applications for testing purposes. It uses components such as Selenium IDE, Selenium Client API, and Selenium Webdriver to test web applications, which provides an easy-to-use platform and lets you test your applications more effectively and efficiently.Instant Selenium Testing T...
Price: $12.99  |  Publisher: Packt Publishing  |  Release: 2013

Software Error Detection through Testing and Analysis 





by J. C. Huang
Software error detection is one of the most challenging problems in software engineering. Now, you can learn how to make the most of software testing by selecting test cases to maximize the probability of revealing latent errors. Software Error Detection through Testing and Analysis begins with a thorough discussion of test-case selection...
Price: $77.83  |  Publisher: Wiley  |  Release: 2009