| | |
| --- | --- |
| eBook | Free |
| Rating | |
| Author | Donna Kirk |
| Publisher | Self-publishing |
| Published | 2023 |
| Pages | 1575 |
| Language | English |
| Format | Paper book / ebook (PDF) |
| ISBN-10 | 1711470554 |
| ISBN-13 | 9781711470559 |
EBook
Hardcover
Paperback

Contemporary Mathematics is designed to meet the scope and sequence requirements for a liberal arts mathematics course. This resource provides stand-alone sections with a focus on showing relevance in the features as well as the examples, exercises, and exposition. Contemporary Mathematics integrates technology applications, projects, and highlights a diverse group of contributors to mathematics, statistics, and related fields.

Similar Books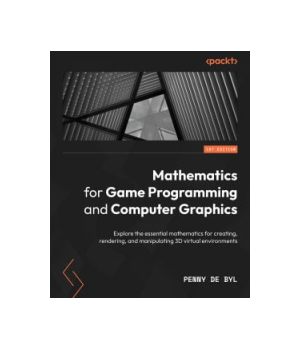 Mathematics for Game Programming and Computer Graphics 
by Penny de Byl
Mathematics is an essential skill when it comes to graphics and game development, particularly if you want to understand the generation of real-time computer graphics and the manipulation of objects and environments in a detailed way. Python, together with Pygame and PyOpenGL, provides you with the opportunity to explore these features un...
Price: $49.99  |  Publisher: Packt Publishing  |  Release: 2022

Introduction to Financial Mathematics 
by Arash Fahim
Introduction to Financial Mathematics: Concepts and Computational Methods serves as a primer in financial mathematics with a focus on conceptual understanding of models and problem solving. It includes the mathematical background needed for risk management, such as probability theory, optimization, and the like. The goal of the book is to...
Free ebook  |  Publisher: Self-publishing  |  Release: 2019

by Alexandre Borovik, Tony Gardiner
It is increasingly clear that the shapes of reality - whether of the natural world, or of the built environment - are in some profound sense mathematical. Therefore it would benefit students and educated adults to understand what makes mathematics itself 'tick', and to appreciate why its shapes, patterns and formulae provide us ...
Price: $9.25  |  Free ebook  |  Publisher: Self-publishing  |  Release: 2019

Advanced Problems in Mathematics 





by Stephen Siklos
This new and expanded edition is intended to help candidates prepare for entrance examinations in mathematics and scientific subjects, including STEP (Sixth Term Examination Paper). STEP is an examination used by Cambridge Colleges for conditional offers in mathematics. They are also used by some other UK universities and many mathematics...
Price: $27.82  |  Free ebook  |  Publisher: Self-publishing  |  Release: 2019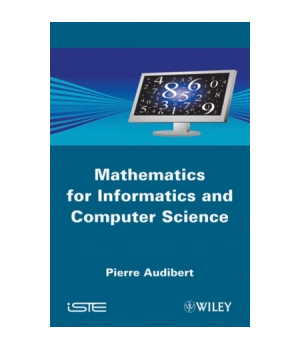 Mathematics for Informatics and Computer Science 
by Pierre Audibert
How many ways do exist to mix different ingredients, how many chances to win a gambling game, how many possible paths going from one place to another in a network? To this kind of questions Mathematics applied to computer gives a stimulating and exhaustive answer. This text, presented in three parts (Combinatorics, Probability, Graphs) ad...
Price: $107.06  |  Publisher: Wiley  |  Release: 2010

by Jeff Erickson
Algorithms are the lifeblood of computer science. They are the machines that proofs build and the music that programs play. Their history is as old as mathematics itself. This book is a wide-ranging, idiosyncratic treatise on the design and analysis of algorithms, covering several fundamental techniques, with an emphasis on intuition and ...
Free ebook  |  Publisher: Self-publishing  |  Release: 2019

by Daniel Kunin, Jingru Guo, Tyler Dae Devlin, Daniel Xiang
Statistics is quickly becoming the most important and multi-disciplinary field of mathematics. According to the American Statistical Association, statistician is one of the top ten fastest-growing occupations and statistics is one of the fastest-growing bachelor degrees. Statistical literacy is essential to our data driven society. Despit...
Free ebook  |  Publisher: Self-publishing  |  Release: 2018

by Thorsten Jolitz
PicoLisp Works is a compilation of (almost) all available information about the technological gem PicoLisp - a programming language and environment that definitely deserves wider attention.Built on the unique characteristics of Lisp (almost no syntax, code is equivalent to data), PicoLisp combines powerful abstractions with simplicity and...
Free ebook  |  Publisher: Self-publishing  |  Release: 2012