Monitoring with Opsview
Leverage the power of Opsview to effectively monitor your physical, virtual, and private cloud infrastructure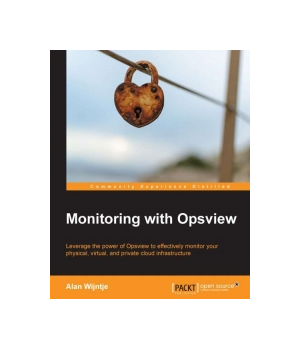 | | |
| --- | --- |
| Price | $17.99 - $29.99 |
| Rating | |
| Author | Alan Wijntje |
| Publisher | Packt Publishing |
| Published | 2013 |
| Pages | 158 |
| Language | English |
| Format | Paper book / ebook (PDF) |
| ISBN-10 | 1783284730 |
| ISBN-13 | 9781783284733 |
EBook
Hardcover
Paperback

Monitoring increasingly complex IT environments can pose quite a challenge. Virtualization and cloud-based applications are finding their way into many IT estates over the world. Keeping a watchful eye out for your infrastructure is now more important than ever, and Opsview allows you to do just that.

Monitoring with Opsview is a practical guide to the entire Opsview product range, consisting of various examples and screenshots to help you get up and running with Opsview. This book will show you the powerful features and modules available in Opsview, and will help you create an Opsview-based monitoring system suited for your needs.

Similar Books

Zabbix Network Monitoring Essentials 





by Andrea Dalle Vacche, Stefano Kewan Lee
This book will help you to implement a powerful network monitoring solution based on Zabbix. Beginning with the installation of Zabbix, you will be guided through the complex task of designing, configuring, and deploying an enterprise class solution to efficiently monitor the networking infrastructures. Focusing on DNS and proxies, IT adm...
Price: $24.99  |  Publisher: Packt Publishing  |  Release: 2015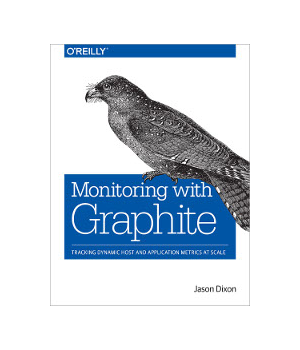 by Jason Dixon
Graphite has become one of the most powerful monitoring tools available today, due to its ease of use, rapid graph prototyping abilities, and a friendly rendering API. With this practical guide, system administrators and engineers will learn how to use this open source tool to track operational data you need to monitor your systems, as we...
Price: $35.52  |  Publisher: O'Reilly Media  |  Release: 2017

Atmospheric Monitoring with Arduino 





by Patrick Di Justo, Emily Gertz
Makers around the globe are building low-cost devices to monitor the environment, and with this hands-on guide, so can you. Through succinct tutorials, illustrations, and clear step-by-step instructions, you'll learn how to create gadgets for examining the quality of our atmosphere, using Arduino and several inexpensive sensors.Detec...
Price: $3.74  |  Publisher: O'Reilly Media  |  Release: 2012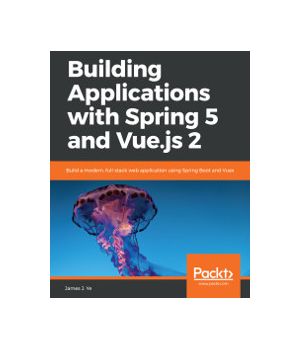 Building Applications with Spring 5 and Vue.js 2 





by James J. Ye
Building Applications with Spring 5 and Vue.js 2, with its practical approach, helps you become a full-stack web developer. As well as knowing how to write frontend and backend code, a developer has to tackle all problems encountered in the application development life cycle - starting from the simple idea of an application, to the UI and...
Price: $44.99  |  Publisher: Packt Publishing  |  Release: 2018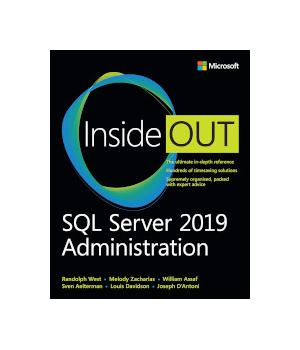 SQL Server 2019 Administration Inside Out 
by Randolph West, Melody Zacharias, William Assaf, Sven Aelterman, Louis Davidson, Joseph D'Antoni
Dive into SQL Server 2019 administration - and really put your SQL Server DBA expertise to work. This supremely organized reference packs hundreds of timesaving solutions, tips, and workarounds - all you need to plan, implement, manage, and secure SQL Server 2019 in any production environment: on-premises, cloud, or hybrid. Six experts th...
Price: $48.15  |  Publisher: Microsoft Press  |  Release: 2020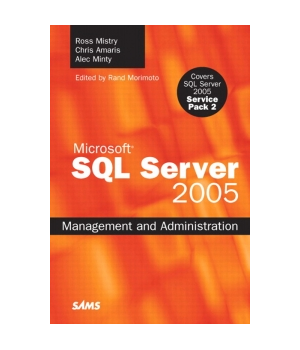 SQL Server 2005 Management and Administration 
by Ross Mistry, Chris Amaris, Alec Minty, Rand Morimoto
Microsoft SQL Server 2005 Management and Administration, based on Service Pack 2, addresses the challenges database administrators regularly encounter on SQL Server 2005 by providing detailed guidance in the areas of management, administration, security, and monitoring. With coverage of the new features and functionality of SQL Server 200...
Price: $18.23  |  Publisher: SAMS Publishing  |  Release: 2007

by Matt Massie, Bernard Li, Brad Nicholes, Vladimir Vuksan
Written by Ganglia designers and maintainers, this book shows you how to collect and visualize metrics from clusters, grids, and cloud infrastructures at any scale. Want to track CPU utilization from 20,000 hosts every ten seconds? Ganglia is just the tool you need, once you know how its main components work together. This hands-on book h...
Price: $16.97  |  Publisher: O'Reilly Media  |  Release: 2012

Building iPhone Apps with HTML, CSS, and JavaScript 





by Jonathan Stark
It's a fact: if you know HTML, CSS, and JavaScript, you already have the tools you need to develop your own iPhone apps. With this book, you'll learn how to use these open source web technologies to design and build apps for the iPhone and iPod Touch on the platform of your choice-without using Objective-C or Cocoa.Device-agnost...
Price: $5.00  |  Free ebook  |  Publisher: O'Reilly Media  |  Release: 2010