Learning Apache Kafka, 2nd Edition
Start from scratch and learn how to administer Apache Kafka effectively for messaging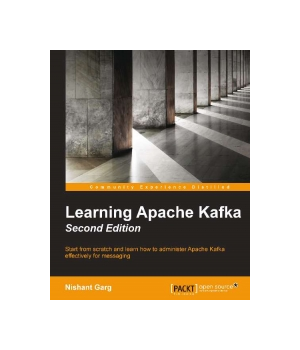 | | |
| --- | --- |
| Price | $13.07 - $34.99 |
| Rating | |
| Author | Nishant Garg |
| Publisher | Packt Publishing |
| Published | 2015 |
| Pages | 112 |
| Language | English |
| Format | Paper book / ebook (PDF) |
| ISBN-10 | 1784393096 |
| ISBN-13 | 9781784393090 |
EBook
Hardcover
Paperback
Kafka is one of those systems that is very simple to describe at a high level but has an incredible depth of technical detail when you dig deeper.
Learning
Apache
Kafka Second Edition provides you with step-by-step, practical examples that help you take advantage of the real power of
Kafka
and handle hundreds of megabytes of messages per second from multiple clients. This book teaches you everything you need to know, right from setting up Kafka clusters to understanding
basic
blocks like producer, broker, and consumer blocks. Once you are all set up, you will then explore additional settings and configuration changes to achieve ever more complex goals. You will also learn how Kafka is designed internally and what configurations make it more effective. Finally, you will learn how Kafka works with other tools such as
Hadoop
, Storm, and so on.

3
5
41
Similar Books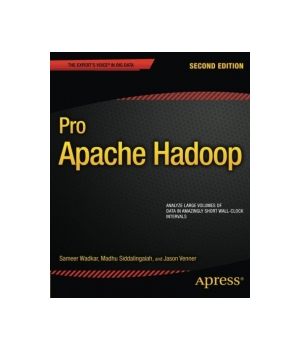 Pro Apache Hadoop, 2nd Edition 





by Sameer Wadkar, Madhu Siddalingaiah, Jason Venner
Pro Apache Hadoop, Second Edition brings you up to speed on Hadoop - the framework of big data. Revised to cover Hadoop 2.0, the book covers the very latest developments such as YARN (aka MapReduce 2.0), new HDFS high-availability features, and increased scalability in the form of HDFS Federations. All the old content has been revised too...
Price: $22.99  |  Publisher: Apress  |  Release: 2014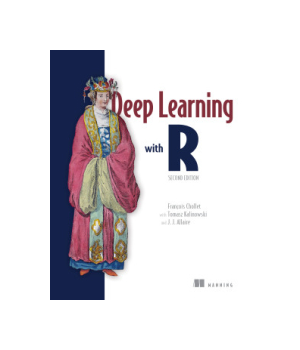 Deep Learning with R, 2nd Edition 





by Francois Chollet, Tomasz Kalinowski, J. J. Allaire
Deep Learning with R, 2nd Edition shows you how to put deep learning into action. It's based on the revised new edition of François Chollet's bestselling Deep Learning with Python. All code and examples have been expertly translated to the R language by Tomasz Kalinowski, who maintains the Keras and Tensorflow R packages at RSt...
Price: $59.99  |  Publisher: Manning  |  Release: 2022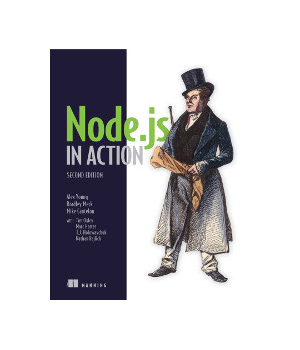 Node.js in Action, 2nd Edition 





by Alex Young, Bradley Meck, Mike Cantelon, Tim Oxley, Marc Harter, T.J. Holowaychuk, Nathan Rajlich
You already know JavaScript. The trick to mastering Node.js is learning how to build applications that fully exploit its powerful asynchronous event handling and non-blocking I/O features. The Node server radically simplifies event-driven real-time apps like chat, games, and live data analytics, and with its incredibly rich ecosystem of m...
Price: $25.18  |  Publisher: Manning  |  Release: 2017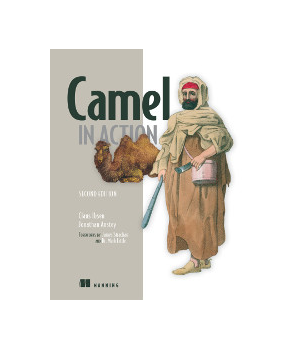 by Claus Ibsen, Jonathan Anstey
Apache Camel is a Java framework that implements enterprise integration patterns (EIPs) and comes with over 200 adapters to third-party systems. A concise DSL lets you build integration logic into your app with just a few lines of Java or XML. By using Camel, you benefit from the testing and experience of a large and vibrant open source c...
Price: $50.26  |  Publisher: Manning  |  Release: 2018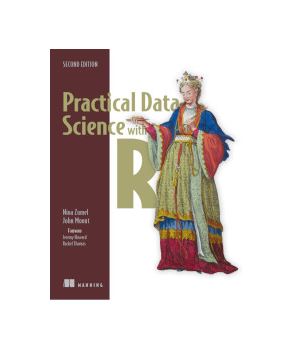 Practical Data Science with R, 2nd Edition 





by Nina Zumel, John Mount
Practical Data Science with R, Second Edition takes a practice-oriented approach to explaining basic principles in the ever expanding field of data science. You'll jump right to real-world use cases as you apply the R programming language and statistical analysis techniques to carefully explained examples based in marketing, business...
Price: $39.99  |  Publisher: Manning  |  Release: 2019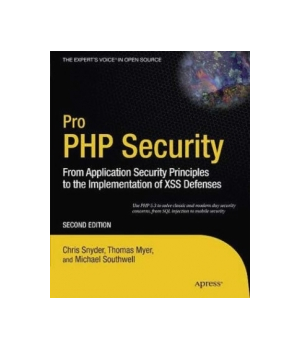 by Chris Snyder, Thomas Myer, Michael Southwell
PHP security, just like PHP itself, has advanced. Updated for PHP 5.3, the 2nd edition of this authoritative PHP security book covers foundational PHP security topics like SQL injection, XSS, user authentication, and secure PHP development. Chris Snyder and Tom Myer also delve into recent developments like mobile security, the impact of J...
Price: $39.99  |  Publisher: Apress  |  Release: 2010

Professional Ajax, 2nd Edition 
by Nicholas C. Zakas, Jeremy McPeak, Joe Fawcett
With Professional Ajax, 2nd Edition, as your guide, you'll discover how to break free of the "click and wait" standard and defy all the traditional rules of what can happen on the web. This book arms you with a developer-level understanding of Ajax techniques, patterns, and use cases so that you can create an unprec...
Publisher: Wrox  |  Release: 2007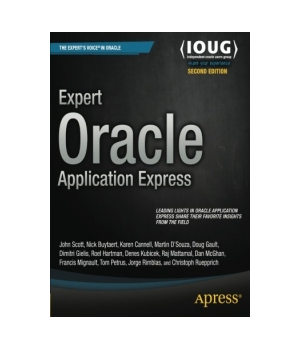 Expert Oracle Application Express, 2nd Edition 





by Doug Gault, Tom Petrus, Denes Kubicek, Dan McGhan, Francis Mignault, Roel Hartman, Raj Mattamal, Jorge Rimblas, Martin D'Souza, Christoph Ruepprich, Dimitri Gielis, Nick Buytaert, Karen Cannell, John Scott, Sharon Kennedy
Expert Oracle Application Express, 2nd Edition is newly updated for APEX 5.0 and brings deep insight from some of the best APEX practitioners in the field today. You'll learn about important features in APEX 5.0, and how those can be applied to make your development work easier and with greater impact on your business. Oracle Applica...
Price: $16.00  |  Publisher: Apress  |  Release: 2015