Learning Haskell Data Analysis
Analyze, manipulate, and process datasets of varying sizes efficiently using Haskell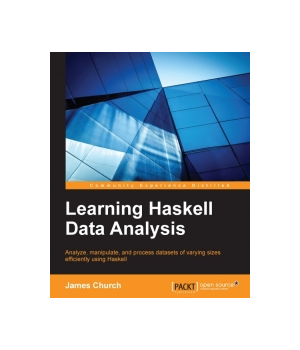 | | |
| --- | --- |
| Price | $34.99 - $44.20 |
| Rating | |
| Author | James Church |
| Publisher | Packt Publishing |
| Published | 2015 |
| Pages | 198 |
| Language | English |
| Format | Paper book / ebook (PDF) |
| ISBN-10 | 178439470X |
| ISBN-13 | 9781784394707 |
EBook
Hardcover
Paperback
Haskell is trending in the field of data science by providing a powerful platform for robust data science practices. This book provides you with the skills to handle large amounts of data, even if that data is in a less than perfect state. Each chapter in the book helps to build a small library of code that will be used to solve a problem for that chapter. The book starts with creating databases out of existing datasets, cleaning that data, and interacting with databases within
Haskell
in order to produce charts for publications. It then moves towards more theoretical concepts that are fundamental to introductory data analysis, but in a context of a real-world problem with real-world data. As you progress in the book, you will be relying on code from previous chapters in order to help create new solutions quickly. By the end of the book, you will be able to manipulate, find, and analyze large and small sets of data using your own Haskell libraries.

4
5
6
Similar Books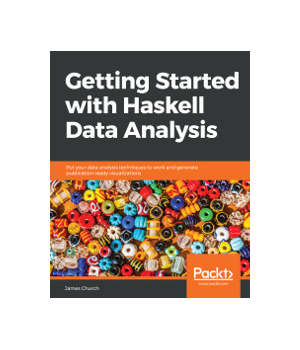 Getting Started with Haskell Data Analysis 





by James Church
Every business and organization that collects data is capable of tapping into its own data to gain insights how to improve. Haskell is a purely functional and lazy programming language, well-suited to handling large data analysis problems. This book will take you through the more difficult problems of data analysis in a hands-on manner.Th...
Price: $23.99  |  Publisher: Packt Publishing  |  Release: 2018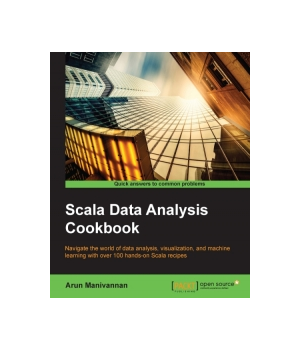 by Arun Manivannan
This book will introduce you to the most popular Scala tools, libraries, and frameworks through practical recipes around loading, manipulating, and preparing your data. It will also help you explore and make sense of your data using stunning and insightfulvisualizations, and machine learning toolkits.Starting with introductory recipes on ...
Price: $44.99  |  Publisher: Packt Publishing  |  Release: 2015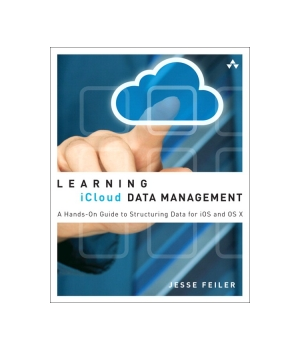 Learning iCloud Data Management 





by Jesse Feiler
As apps rapidly move into business and the cloud, iOS and OS X developers need new data management techniques. In Learning iCloud Data Management, renowned Apple database expert Jesse Feiler shows you how to use Apple's latest APIs and technologies to structure and synchronize all forms of data. Feiler helps you understand the issues...
Price: $24.07  |  Publisher: Addison-Wesley  |  Release: 2014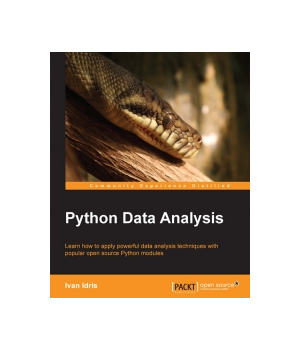 by Ivan Idris
Dive deeper into data analysis with the flexibility of Python and learn how its extensive range of scientific and mathematical libraries can be used to solve some of the toughest challenges in data analysis. Build your confidence and expertise and develop valuable skills in high demand in a world driven by Big Data with this expert data a...
Price: $49.99  |  Publisher: Packt Publishing  |  Release: 2014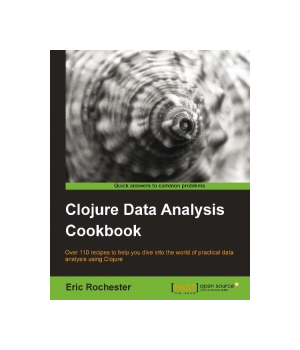 Clojure Data Analysis Cookbook 





by Eric Rochester
Data is everywhere and it's increasingly important to be able to gain insights that we can act on. Using Clojure for data analysis and collection, this book will show you how to gain fresh insights and perspectives from your data with an essential collection of practical, structured recipes.The Clojure Data Analysis Cookbook - prese...
Price: $32.99  |  Publisher: Packt Publishing  |  Release: 2013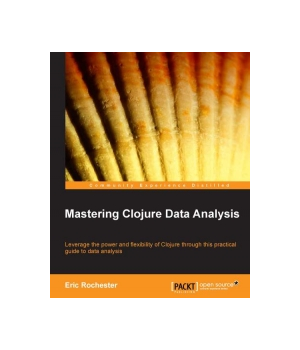 Mastering Clojure Data Analysis 





by Eric Rochester
Clojure is a Lisp dialect built on top of the Java Virtual Machine. As data increasingly invades more and more parts of our lives, we continually need more tools to deal with it effectively. Data can be organized effectively using Clojure data tools.Mastering Clojure Data Analysis teaches you how to analyze and visualize complex datasets....
Price: $35.99  |  Publisher: Packt Publishing  |  Release: 2014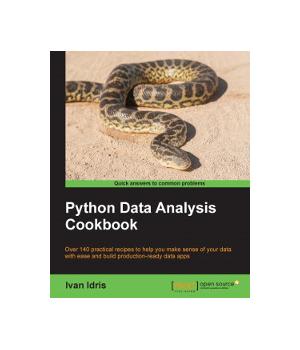 by Ivan Idris
Data analysis is a rapidly evolving field and Python is a multi-paradigm programming language suitable for object-oriented application development and functional design patterns. As Python offers a range of tools and libraries for all purposes, it has slowly evolved as the primary language for data science, including topics on: data analy...
Price: $34.99  |  Publisher: Packt Publishing  |  Release: 2016

by Rafael A Irizarry
The demand for skilled data science practitioners in industry, academia, and government is rapidly growing. This book introduces concepts and skills that can help you tackle real-world data analysis challenges. It covers concepts from probability, statistical inference, linear regression and machine learning. It also helps you develop ski...
Free ebook  |  Publisher: Leanpub  |  Release: 2019