Phoenix Web Development
Create rich web applications using functional programming techniques with Phoenix and Elixir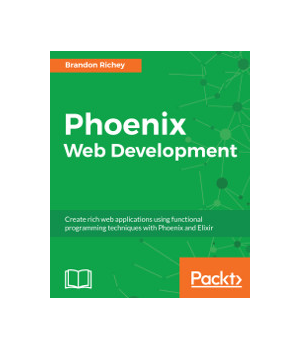 | | |
| --- | --- |
| Price | $39.99 - $52.31 |
| Rating | |
| Author | Brandon Richey |
| Publisher | Packt Publishing |
| Published | 2018 |
| Pages | 406 |
| Language | English |
| Format | Paper book / ebook (PDF) |
| ISBN-10 | 1787284190 |
| ISBN-13 | 9781787284197 |
EBook
Hardcover
Paperback
Phoenix is a modern web development
framework
that is used to build API's and web applications. It is built on
Elixir
and runs on
Erlang
VM which makes it much faster than other options. With Elixir and Phoenix, you build your application the right way, ready to scale and ready for the increasing demands of real-time web applications.
This book covers the basics of the Phoenix web framework, showing you how to build a community voting application, and is divided into three parts. In the first part, you will be introduced to Phoenix and Elixir and understand the core terminologies that are used to describe them. You will also learn to build controller pages, store and retrieve data, add users to your app pages and protect your database. In the second section you will be able to reinforce your knowledge of architecting real time applications in phoenix and not only debug these applications but also diagnose issues in them. In the third and final section you will have the complete understanding of deploying and running the phoenix application and should be comfortable to make your first application release
By the end of this book, you'll have a strong grasp of all of the core fundamentals of the Phoenix framework, and will have built a full production-ready web application from scratch.

4
5
1
Similar Books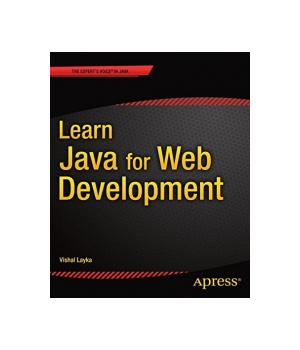 Learn Java for Web Development 





by Vishal Layka
Web development is still one of today's most popular, active, and important programming and development activities. From a single web page to an e-commerce-enabled web site to a fully-fledged web application, the Java programming language and its frameworks allow you great flexibility and productivity for your web application develop...
Price: $41.39  |  Publisher: Apress  |  Release: 2014

Pro Website Development and Operations 





by Matthew Sacks
Pro Website Development and Operations gives you the experience you need to create and operate a large-scale production website. Large-scale websites have their own unique set of problems regarding their design - problems that can get worse when agile methodologies are adopted for rapid results. Managing large-scale websites, deploying ap...
Price: $29.99  |  Publisher: Apress  |  Release: 2012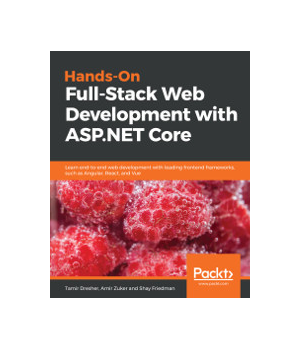 Hands-On Full-Stack Web Development with ASP.NET Core 
by Tamir Dresher, Amir Zuker, Shay Friedman
Today, full-stack development is the name of the game. Developers who can build complete solutions, including both backend and frontend products, are in great demand in the industry, hence being able to do so a desirable skill. However, embarking on the path to becoming a modern full-stack developer can be overwhelmingly difficult, so the...
Price: $44.99  |  Publisher: Packt Publishing  |  Release: 2018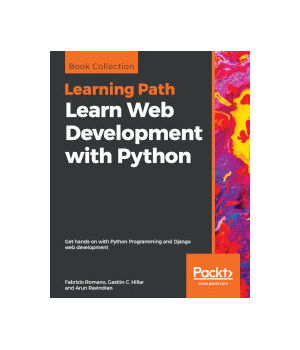 Learn Web Development with Python 





by Fabrizio Romano, Gaston C. Hillar, Arun Ravindran
If you want to develop complete Python web apps with Django, this Learning Path is for you. It will walk you through Python programming techniques and guide you in implementing them when creating 4 professional Django projects, teaching you how to solve common problems and develop RESTful web services with Django and Python. You will lear...
Price: $49.99  |  Publisher: Packt Publishing  |  Release: 2018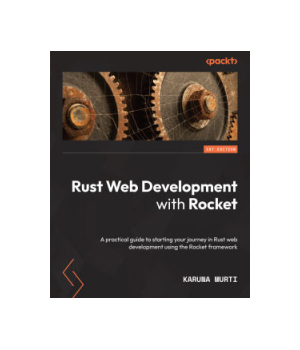 Rust Web Development with Rocket 
by Karuna Murti
Looking for a fast, powerful, and intuitive framework to build web applications? This Rust book will help you kickstart your web development journey and take your Rust programming skills to the next level as you uncover the power of Rocket - a fast, flexible, and fun framework powered by Rust.Rust Web Development with Rocket wastes no tim...
Price: $39.99  |  Publisher: Packt Publishing  |  Release: 2022

Web Development with Julia and Genie 
by Ivo Balbaert, Adrian Salceanu
Julia's high-performance and scalability characteristics and its extensive number of packages for visualizing data make it an excellent fit for developing web apps, web services, and web dashboards. The two parts of this book provide complete coverage to build your skills in web development.First, you'll refresh your knowledge o...
Price: $39.99  |  Publisher: Packt Publishing  |  Release: 2022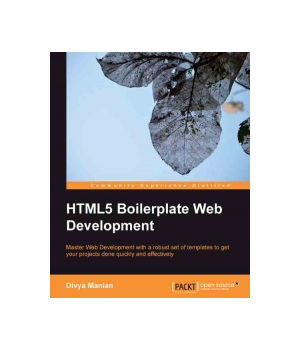 HTML5 Boilerplate Web Development 





by Divya Manian
HTML5 Boilerplate Web Development - will enable you to build new projects effectively with minimal effort. HTML5 Boilerplate allows you to deploy quality websites successfully and quickly while also ensuring robust cross-browser performance. It takes you through the step-by-step process of creating a website and teaches you to take full a...
Price: $14.99  |  Publisher: Packt Publishing  |  Release: 2012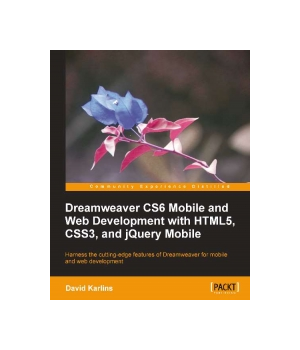 Dreamweaver CS6 Mobile and Web Development with HTML5, CSS3, and jQuery Mobile 





by David Karlins
Dreamweaver is the most powerful and industry-leading web design software that utilizes cutting edge web technologies such as HTML5, CSS3, and jQuery for web and mobile development. These technologies have radically reconfigured the process of designing web content and function in the widest possible range of browsing environments, rangin...
Price: $26.99  |  Publisher: Packt Publishing  |  Release: 2013