Hands-On Dark Web Analysis
Learn what goes on in the Dark Web, and how to work with it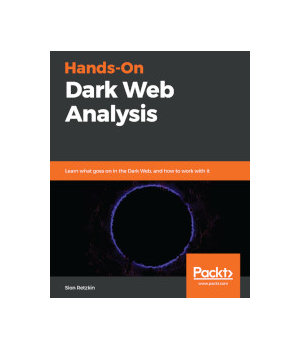 | | |
| --- | --- |
| Price | $15.89 - $35.87 |
| Rating | |
| Author | Sion Retzkin |
| Publisher | Packt Publishing |
| Published | 2018 |
| Pages | 210 |
| Language | English |
| Format | Paper book / ebook (PDF) |
| ISBN-10 | 178913336X |
| ISBN-13 | 9781789133363 |
EBook
Hardcover
Paperback
The overall world wide web is divided into three main areas - the Surface Web, the Deep Web, and the Dark Web. The Deep Web and Dark Web are the two areas which are not accessible through standard search engines or browsers. It becomes extremely important for
security
professionals to have control over these areas to analyze the security of your organization.
This book will initially introduce you to the concept of the Deep Web and the Dark Web and their significance in the security sector. Then we will deep dive into installing operating systems and Tor Browser for privacy, security and anonymity while accessing them. During the course of the book, we will also share some best practices which will be useful in using the tools for best effect.
By the end of this book, you will have hands-on experience working with the Deep Web and the Dark Web for security analysis.

4
5
8
Similar Books

by Jack Dougherty, Ilya Ilyankou
Tell your story and show it with data, using free and easy-to-learn tools on the web. This introductory book teaches you how to design interactive charts and customized maps for your website, beginning with simple drag-and-drop tools such as Google Sheets, Datawrapper, and Tableau Public. You'll also gradually learn how to edit open ...
Price: $44.99  |  Publisher: O'Reilly Media  |  Release: 2021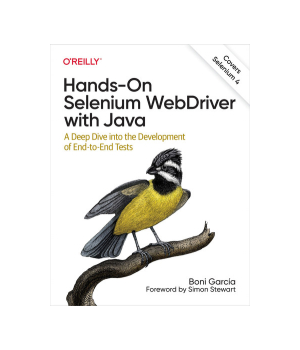 Hands-On Selenium WebDriver with Java 





by Boni Garcia
Get started with Selenium WebDriver, the open source library for automating tests to ensure your web application performs as expected. In this practical hands-on book, author Boni Garcia takes Java developers through Selenium's main features for automating web navigation, browser manipulation, web element interaction, and more, with ...
Price: $44.93  |  Publisher: O'Reilly Media  |  Release: 2022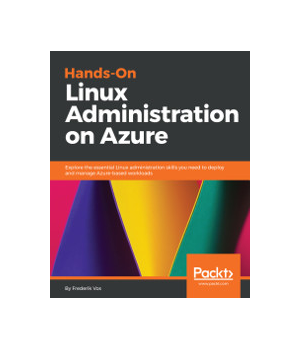 Hands-On Linux Administration on Azure 





by Frederik Vos
Azure's market share has increased massively and enterprises are adopting it rapidly. Linux is a widely-used operating system and has proven to be one of the most popular workloads on Azure. It has become crucial for Linux administrators and Microsoft professionals to be well versed with the concepts of managing Linux workloads in an...
Price: $44.99  |  Publisher: Packt Publishing  |  Release: 2018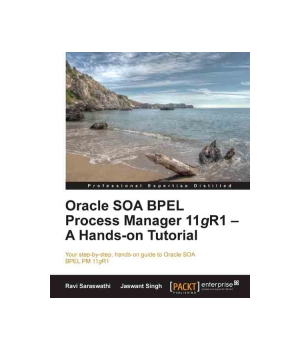 Oracle SOA BPEL Process Manager 11gR1 - A Hands-on Tutorial 





by Ravi Saraswathi, Jaswant Singh
BPEL, Business Process Execution Language is the definitive standard in writing and defining actions within business processes. Oracle BPEL Process Manager R1 is Oracle's latest offering, providing you with a complete end-to-end platform for the creation, implementation, and management of your BPEL business processes that are so impo...
Price: $32.99  |  Publisher: Packt Publishing  |  Release: 2013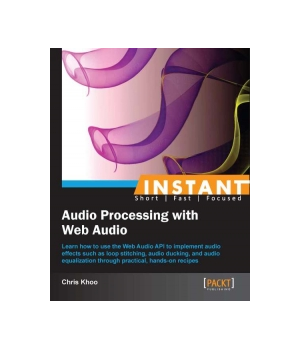 Instant Audio Processing with Web Audio 





by Chris Khoo
Web Audio is an upcoming industry standard for web audio processing. Using the API, developers today can develop web games and applications with real-time audio effects to rival their desktop counterparts.Instant Audio Processing with Web Audio is your hands-on guide to the Web Audio API. Using clear, step-by-step exercises, this book exp...
Price: $12.99  |  Publisher: Packt Publishing  |  Release: 2013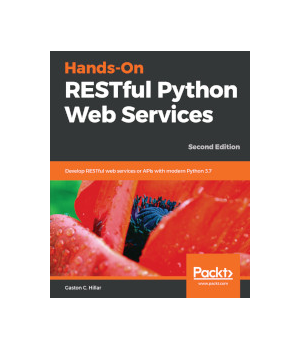 Hands-On RESTful Python Web Services, 2nd Edition 





by Gaston C. Hillar
Python is the language of choice for millions of developers worldwide that builds great web services in RESTful architecture. This second edition of Hands-On RESTful Python Web Services will cover the best tools you can use to build engaging web services.This book shows you how to develop RESTful APIs using the most popular Python framewo...
Price: $44.99  |  Publisher: Packt Publishing  |  Release: 2018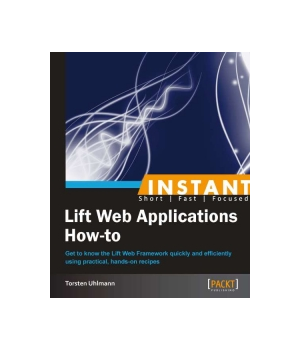 by Torsten Uhlmann
Learn something new in an Instant! A short, fast, focused guide delivering immediate results. Develop your own Lift web applications, find practical examples for many common use cases. Learn how to build responsive web applications. Hands-on recipes with accompanying source code to help you get up to speed quickly....
Price: $12.99  |  Publisher: Packt Publishing  |  Release: 2013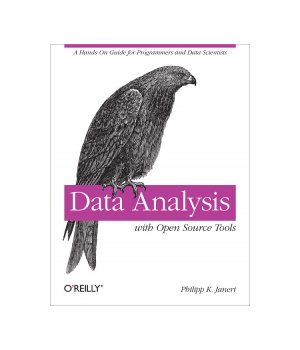 Data Analysis with Open Source Tools 





by Philipp K. Janert
Collecting data is relatively easy, but turning raw information into something useful requires that you know how to extract precisely what you need. With this insightful book, intermediate to experienced programmers interested in data analysis will learn techniques for working with data in a business environment. You'll learn how to ...
Price: $3.20  |  Publisher: O'Reilly Media  |  Release: 2010