DotNetNuke 5.4 Cookbook
Over 100 recipes for installing, configuring, and customizing your own website with the DotNetNuke CMS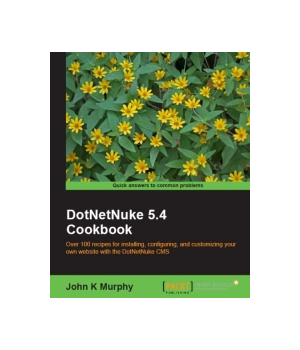 | | |
| --- | --- |
| Price | $26.99 - $44.99 |
| Rating | |
| Author | John K Murphy |
| Publisher | Packt Publishing |
| Published | 2010 |
| Pages | 432 |
| Language | English |
| Format | Paper book / ebook (PDF) |
| ISBN-10 | 1849511683 |
| ISBN-13 | 9781849511681 |
EBook
Hardcover
Paperback
DotNetNuke is a powerful and flexible content management system for building websites. It comes with many features for publishing content including tools to create Blogs, Banner Advertising, News Feeds, and much more. But setting up a fully featured website and customizing a complete content management system using the open source DotNetNuke package can be challenging. There are multiple pieces involved and each piece must be correct for the whole to work.
The recipes in this book will safely navigate you around the obstacles and have your own full-featured website using the DotNetNuke CMS with blogs, forums, wikis, user
security
, and much more up and running in no time. This book will also help you to build your own custom modules using VB.Net and restyle them with your own custom skins.

3
5
4
Similar Books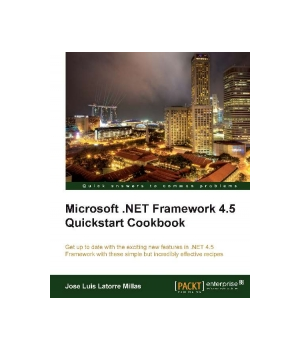 Microsoft .NET Framework 4.5 Quickstart Cookbook 





by Jose Luis Latorre Millas
With about ten years since its first release, Microsoft's .NET Framework 4.5 is one of the most solid development technologies to create casual, business, or enterprise applications. It has evolved into a very stable framework and solid framework for developing applications, with a solid core, called the CLR (Common Language Runtime)...
Price: $23.99  |  Publisher: Packt Publishing  |  Release: 2013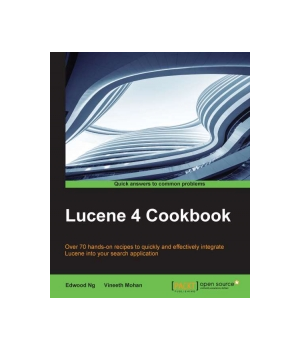 by Edwood Ng, Vineeth Mohan
Lucene 4 Cookbook is a practical guide that shows you how to build a scalable search engine for your application, from an internal documentation search to a wide-scale web implementation with millions of records. Starting with helping you to successfully install Apache Lucene, it will guide you through creating your first search applicati...
Price: $44.99  |  Publisher: Packt Publishing  |  Release: 2015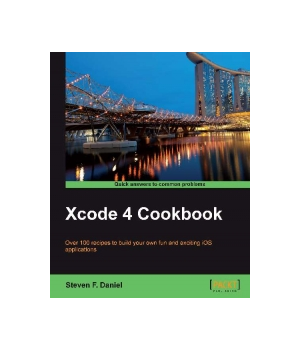 by Steven F. Daniel
The release of iOS 6 comes packed with over 1,500 new APIs and 200 new features. Xcode 4 Cookbook will teach youhow to integrate iCloud storage and how to go about using the Facebook and OpenGraphi APIs, as well as providing you with practical step-by-step recipes covering User Interfaces, data management, multimedia, localisation service...
Price: $35.99  |  Publisher: Packt Publishing  |  Release: 2013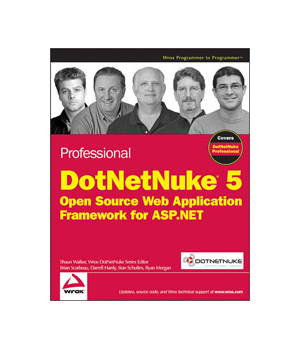 by Shaun Walker, Brian Scarbeau, Darrell Hardy, Stan Schultes, Ryan Morgan
DotNetNuke creator Shaun Walker leads this superlative author team of MVPs while delivering the latest update of a bestseller. They offer complete coverage of the major revisions to DotNetNuke 5, such as more granular administration, widgets, XHTML compliance, improved social networking, workflow, and better content management. They thoro...
Price: $3.99  |  Publisher: Wrox  |  Release: 2009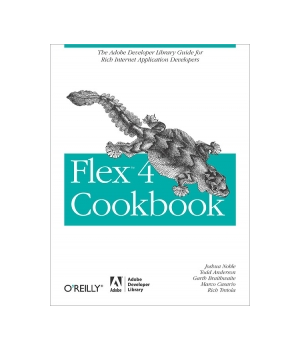 by Joshua Noble, Todd Anderson, Garth Braithwaite, Marco Casario, Rich Tretola
Flex 4 Cookbook has hands-on recipes for everything from Flex basics to solutions for working with visual components and data access, as well as tips on application development, unit testing, and Adobe AIR. Each recipe provides an explanation of how and why it works, and includes sample code that you can use immediately. You'll get r...
Price: $17.17  |  Publisher: O'Reilly Media  |  Release: 2010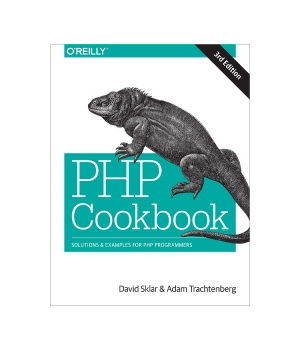 by David Sklar, Adam Trachtenberg
Want to understand a certain PHP programming technique? Or learn how to accomplish a particular task? This cookbook is the first place to look. With more than 350 code-rich recipes revised for PHP 5.4 and 5.5, this third edition provides updated solutions for generating dynamic web content - everything from using basic data types to query...
Price: $35.52  |  Publisher: O'Reilly Media  |  Release: 2014

by Mohammed Raffic Kajamoideen, Aravind Sivaraman
VMware ESX and VMware ESXi hypervisors are used for providing the foundation for building and managing a virtualized IT infrastructure. vSphere 5.1 delivers the same industry-leading performance and scalability as prior vSphere releases, with several additional benefits including its improved reliability and security. VMware vSphere 5.1 i...
Price: $32.99  |  Publisher: Packt Publishing  |  Release: 2014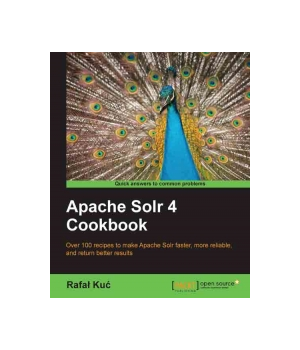 by Rafal Kuc
Learn how to make Apache Solr search faster, more complete, and comprehensively scalable. Solve performance, setup, configuration, analysis, and query problems in no time. Get to grips with, and master, the new exciting features of Apache Solr 4....
Price: $26.99  |  Publisher: Packt Publishing  |  Release: 2013