Final Cut Pro X Cookbook
Edit with style and ease using the latest editing technologies in Final Cut Pro X!
| | |
| --- | --- |
| Price | $49.99 - $57.98 |
| Rating | |
| Author | Jason Cox |
| Publisher | Packt Publishing |
| Published | 2012 |
| Pages | 452 |
| Language | English |
| Format | Paper book / ebook (PDF) |
| ISBN-10 | 1849692963 |
| ISBN-13 | 9781849692960 |
EBook
Hardcover
Paperback

As technology becomes more and more accessible and easier to use, we are expected to do more in less time than ever before. Video editors are now expected to be able not only to edit, but create motion graphics, fix sound issues, enhance image quality and color and more. Also, many workers in the PR and marketing world are finding they need to know how to get viral videos made from start to finish as quickly as possible. Final Cut Pro X was built as a one-stop shop with all the tools needed to produce a professional video from beginning to end.

4
5
4
Similar Books

Professional XMPP Programming with JavaScript and jQuery 
by Jack Moffitt
XMPP is a robust protocol used for a wide range of applications, including instant messaging, multi-user chat, voice and video conferencing, collaborative spaces, real-time gaming, data synchronization, and search. This book teaches you how to harness the power of XMPP in your own apps and presents you with all the tools you need to build...
Publisher: Wrox  |  Release: 2010

by James Bucanek
Apple's Xcode 3 Development Tools package provides you with a plethora of project organizers, templates, utilities, and documentation that serves as an ideal choice if your development plans include working with Mac OS X or iPhone apps. This book takes you on a tour of the Xcode 3 integrated development environment and details the ex...
Publisher: Wrox  |  Release: 2010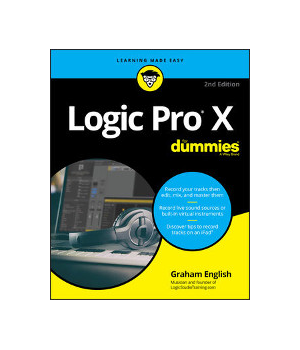 Logic Pro X For Dummies, 2nd Edition 





by Graham English
Logic Pro X offers Mac users the tools and power they need to create recordings ready to share with the world. This book provides the know-how for navigating the interface, tweaking the settings, picking the sounds, and all the other tech tasks that get in the way of capturing the perfect take. Written by a Logic Pro X trainer who's ...
Price: $19.36  |  Publisher: Wiley  |  Release: 2018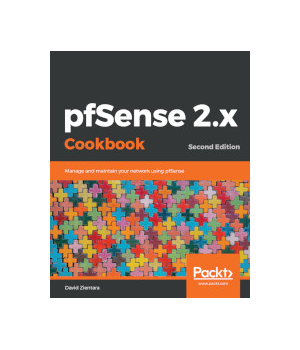 pfSense 2.x Cookbook, 2nd Edition 





by David Zientara
pfSense is an open source distribution of the FreeBSD-based firewall that provides a platform for flexible and powerful routing and firewalling. The versatility of pfSense presents us with a wide array of configuration options, which makes determining requirements a little more difficult and a lot more important compared to other offerin...
Price: $44.99  |  Publisher: Packt Publishing  |  Release: 2018

by Graham English
Apple's Logic Pro X levels the playing field, making high-quality studio recordings accessible for any musician. It's a professional-level tool with a user-friendly interface and loads of new features to keep you more organized so you can focus on creating rather than computing. Record live audio and MIDI tracks and edit faster ...
Price: $9.67  |  Publisher: Wiley  |  Release: 2014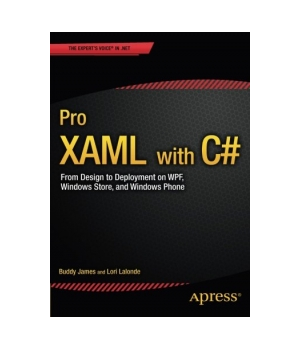 by Buddy James, Lori Lalonde
Packed with real, usable code and expert insights, Pro XAML with C# shows you how to design and build compelling enterprise applications on WPF, Windows Store, or Windows Phone, or any combination of the three.Pro XAML with C# is for intermediate to experienced developers. Readers should have experience working with C# and at least one XA...
Price: $49.99  |  Publisher: Apress  |  Release: 2015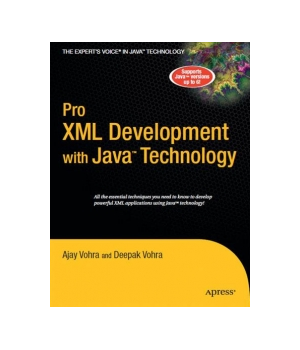 Pro XML Development with Java Technology 





by Deepak Vohra
Pro XML Development with Java Technology has been written to help you, the professional Java developer who needs a practical hands-on guide to marrying these technologies together effectively. There are a lot of books out there, but none really explore the combination deeply, and they are largely theoretical. The main objective here was t...
Price: $7.99  |  Publisher: Apress  |  Release: 2006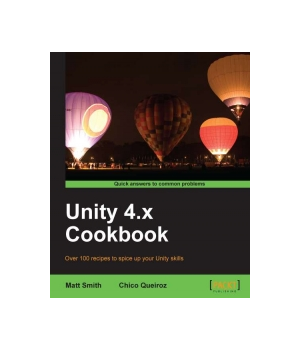 by Matt Smith, Chico Queiroz
Covering the latest version (Unity 4) of this established game engine, the Unity 4.x Cookbook explores a wide range of 3D, animation, multimedia, and scripting game features.The power of Unity 4 is demonstrated through the 10 chapters covering many of this game engine's features.Unity 4.x Cookbook - helps you learn how to make the mo...
Price: $3.49  |  Publisher: Packt Publishing  |  Release: 2013