Confessions of an IT Manager
| | |
| --- | --- |
| eBook | Free |
| Rating | |
| Author | Phil Factor |
| Publisher | Self-publishing |
| Published | 2009 |
| Pages | 306 |
| Language | English |
| Format | Paper book / ebook (PDF) |
| ISBN-10 | 1906434190 |
| ISBN-13 | 9781906434199 |
EBook
Hardcover
Paperback
From IT projects that have trampled all over the guiding principles of successful development, to tips on training your manager to the required standard, each of Phil's tales is shot through with a wild seam of anarchic humour. And yet, in each case, the humor is just a sugar coating for a pill of sage advice, wrought from years of rough-and-tumble in the IT industry.
In his more reflective moments, he gives vent to his inner poet, penning romantic elegies to the
SQL
Server index, or quietly condemning recruitment agencies to Dante's inferno for crimes against innocent contractors.
Phil Factor is a legend in his own runtime. Scurrilous, absurd, confessional and scathing by turns, Confessions of an IT Manager targets the idiocy, incompetence and overreach of the IT management industry from vantage point all the way up and down the greasy pole.

4
5
86
Similar Books

Ansible Configuration Management, 2nd Edition 





by Daniel Hall
Ansible is an open source software platform for configuring and managing computers. It provides a clear and concise way to manage the configuration of your Linux infrastructure. This book is a step-by-step guide that provides you with the knowledge you require to effectively manage your systems in a simple, quick, and maintainable way, wi...
Price: $34.99  |  Publisher: Packt Publishing  |  Release: 2015

Microsoft Data Protection Manager 2010 





by Steve Buchanan
A step-by-step guide to backing up your business data using Microsoft Data Protection Manager 2010 in this practical book. Discover how to back up and restore Microsoft applications that are critical in many of today's businesses. Understand the various components and features of Data Protection Manager 2010. Gain valuable insight in...
Price: $35.99  |  Publisher: Packt Publishing  |  Release: 2011

Spectral Logic and Its Applications for the Design of Digital Devices 
by Mark G. Karpovsky, Radomir S. Stankovic, Jaakko T. Astola
There is heightened interest in spectral techniques for the design of digital devices dictated by ever increasing demands on technology that often cannot be met by classical approaches. Spectral methods provide a uniform and consistent theoretic environment for recent achievements in this area, which appear divergent in many other approac...
Price: $162.19  |  Publisher: Wiley  |  Release: 2008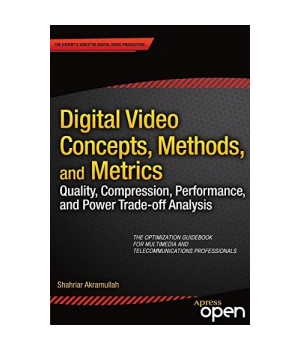 Digital Video Concepts, Methods, and Metrics 
by Shahriar Akramullah
Digital Video Concepts, Methods, and Metrics: Quality, Compression, Performance, and Power Trade-off Analysis is a concise reference for professionals in a wide range of applications and vocations. It focuses on giving the reader mastery over the concepts, methods and metrics of digital video coding, so that readers have sufficient unders...
Price: $44.99  |  Free ebook  |  Publisher: Apress  |  Release: 2014

Mastering Metasploit, 3rd Edition 





by Nipun Jaswal
We start by reminding you about the basic functionalities of Metasploit and its use in the most traditional ways. You'll get to know about the basics of programming Metasploit modules as a refresher and then dive into carrying out exploitation as well building and porting exploits of various kinds in Metasploit.In the next section, y...
Price: $42.90  |  Publisher: Packt Publishing  |  Release: 2018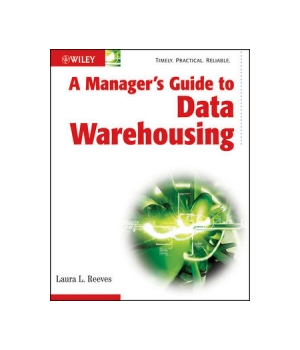 A Manager's Guide to Data Warehousing 





by Laura Reeves
Aimed at helping business and IT managers clearly communicate with each other, this helpful book addresses concerns straight-on and provides practical methods to building a collaborative data warehouse. You'll get clear explanations of the goals and objectives of each stage of the data warehouse lifecycle while learning the roles tha...
Price: $48.99  |  Publisher: Wiley  |  Release: 2009

Designing Machine Learning Systems 





by Chip Huyen
Machine learning systems are both complex and unique. Complex because they consist of many different components and involve many different stakeholders. Unique because they're data dependent, with data varying wildly from one use case to the next. In this book, you'll learn a holistic approach to designing ML systems that are re...
Price: $19.50  |  Publisher: O'Reilly Media  |  Release: 2022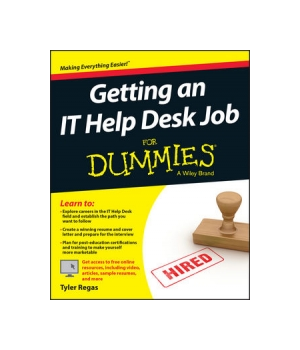 Getting an IT Help Desk Job For Dummies 





by Tyler Regas
If you're looking for a job in IT, the help desk is the heart and soul of most IT operations, and an excellent starting point for a promising career. With the help of Getting an IT Help Desk Job For Dummies, you'll gain the knowledge and know-how to cut through the confusion of navigating the Information Technology job market. I...
Price: $6.99  |  Publisher: Wiley  |  Release: 2015