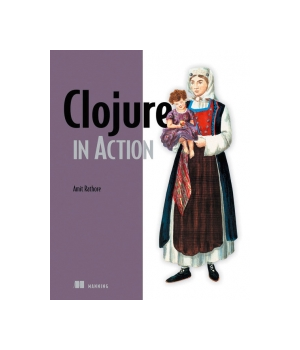 | | |
| --- | --- |
| Price | $4.75 - $39.99 |
| Rating | |
| Author | Amit Rathore |
| Publisher | Manning |
| Published | 2011 |
| Pages | 432 |
| Language | English |
| Format | Paper book / ebook (PDF) |
| ISBN-10 | 1935182595 |
| ISBN-13 | 9781935182597 |
EBook
Hardcover
Paperback
Clojure in Action is a hands-on tutorial for the working programmer who has written code in a language like
Java
or Ruby, but has no prior experience with Lisp. It teaches
Clojure
from the basics to advanced topics using practical, real-world application examples. Blow through the theory and dive into practical matters like unit-testing and environment set-up, all the way through building a scalable web-application using domain-specific languages,
Hadoop
, HBase, and RabbitMQ.

4
5
159
Similar Books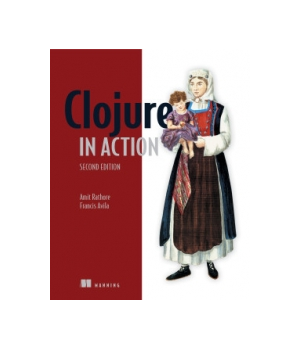 Clojure in Action, 2nd Edition 





by Amit Rathore
Clojure in Action, 2nd Edition is an expanded and improved version that's been updated to cover the new features of Clojure 1.6. The book gives you a rapid introduction to the Clojure language, moving from abstract theory to practical examples. You'll start by learning how to use Clojure as a general-purpose language. Next, you&...
Price: $38.08  |  Publisher: Manning  |  Release: 2015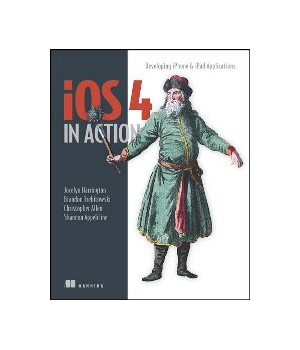 by Jocelyn Harrington, Brandon Trebitowski, Christopher Allen, Shannon Appelcline
iOS 4 in Action, written for Xcode 4, is a detailed, hands-on guide that goes from setting up your development environment, through your first coding steps, all the way to creating a polished, commercial iOS 4 application. You'll run through examples from a variety of areas including a chat client, a video game, an interactive map, a...
Price: $4.18  |  Publisher: Manning  |  Release: 2011

by Jos Dirksen
SOA Governance in Action shows developers how to apply governance concepts and implementation practices to achieve success in SOA projects. You'll learn practical techniques like building a metadata repository using WSO2 Registry or a custom monitoring dashboard using Bamos BAM. You'll also explore other supporting tools, such a...
Price: $7.70  |  Publisher: Manning  |  Release: 2012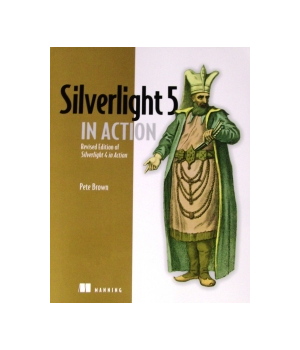 by Pete Brown
This hands-on guide explores Silverlight from the ground up, covering every feature in rich, practical detail. It is readable and the coverage is comprehensive. You'll master networking, MVVM, and more, with dozens of code samples you can use in Visual Studio or the free Visual Web Developer Express.Silverlight 5 in Action teaches yo...
Price: $8.44  |  Publisher: Manning  |  Release: 2012

by Nick Dimiduk, Amandeep Khurana
HBase is a NoSQL storage system designed for fast, random access to large volumes of data. It runs on commodity hardware and scales smoothly from modest datasets to billions of rows and millions of columns.HBase in Action is an experience-driven guide that shows you how to design, build, and run applications using HBase. First, it introdu...
Price: $8.99  |  Publisher: Manning  |  Release: 2012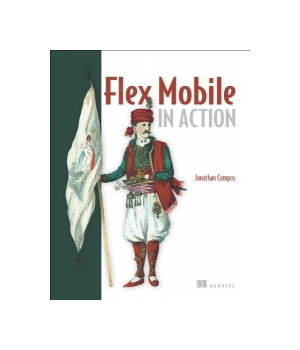 by Jonathan Campos
Flex Mobile in Action teaches you to use the powerful open source Flex platform to create applications that can stretch across Apple iOS, Android, and BlackBerry devices. It focuses on practical application development techniques such as accessing native device capabilities, choosing the right architectural patterns, building data access ...
Publisher: Manning  |  Release: 2012

by Aleksa Vukotic, Nicki Watt, Tareq Abedrabbo, Dominic Fox, Jonas Partner
Neo4j in Action is a comprehensive guide to designing, implementing, and querying graph data using Neo4j. Using hands-on examples, you'll learn to model graph domains naturally with Neo4j graph structures. The book explores the full power of native Java APIs for graph data manipulation and querying. It also covers Cypher, Neo4j'...
Price: $23.43  |  Publisher: Manning  |  Release: 2014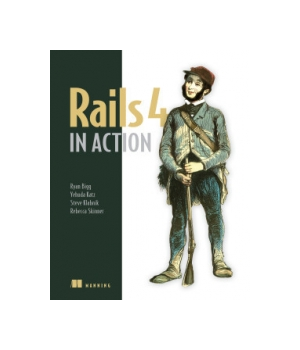 by Ryan Bigg, Yehuda Katz, Steve Klabnik, Rebecca Skinner
Rails is a full-stack, open source web framework powered by Ruby. Now in version 4, Rails is mature and powerful, and to use it effectively you need more than a few Google searches. You'll find no substitute for the guru's-eye-view of design, testing, deployment, and other real-world concerns that this book provides.Rails 4 in A...
Price: $6.70  |  Publisher: Manning  |  Release: 2015