Operating Systems and Middleware
Supporting Controlled Interaction
| | |
| --- | --- |
| eBook | Free |
| Rating | |
| Author | Max Hailperin |
| Publisher | Self-publishing |
| Published | 2019 |
| Pages | 559 |
| Language | English |
| Format | Paper book / ebook (PDF) |
EBook
Hardcover
Paperback
Suppose you sit down at your computer to check your email. One of the messages includes an attached document, which you are to edit. You click the attachment, and it opens up in another window. After you start editing the document, you realize you need to leave for a trip. You save the document in its partially edited state and shut down the computer to save energy while you are gone. Upon returning, you boot the computer back up, open the document, and continue editing.
This scenario illustrates that computations interact. In fact, it demonstrates at least three kinds of interactions between computations. In each case, one computation provides data to another. First, your email program retrieves new mail from the
server
, using the Internet to bridge space. Second, your email program provides the attachment to the
word
processor, using the operating system's services to couple the two application pro grams. Third, the invocation of the word processor that is running before your trip provides the partially edited document to the invocation running after your return, using disk storage to bridge time.
In this book, you will learn about all three kinds of interaction. In all three cases, interesting
software
techniques are needed in order to bring the computations into contact, yet keep them sufficiently at arm's length that they don't compromise each other's reliability. The exciting challenge, then, is supporting controlled interaction. This includes support for computations that share a single computer and interact with one another, as your email and word processing programs do. It also includes support for data storage and
network
communication. This book describes how all these kinds of support are provided both by operating systems and by additional software layered on top of operating systems, which is known as middleware.

Similar Books

by Yannis Haralambous
This reference is a fascinating and complete guide to using fonts and typography on the Web and across a variety of operating systems and application software. Fonts & Encodings shows you how to take full advantage of the incredible number of typographic options available, with advanced material that covers everything from designing g...
Price: $41.88  |  Publisher: O'Reilly Media  |  Release: 2007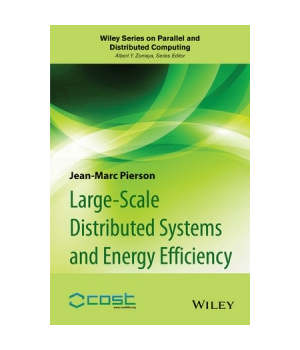 Large-scale Distributed Systems and Energy Efficiency 
by Jean-Marc Pierson
With concerns about global energy consumption at an all-time high, improving computer networks energy efficiency is becoming an increasingly important topic. Large-Scale Distributed Systems and Energy Efficiency: A Holistic View addresses innovations in technology relating to the energy efficiency of a wide variety of contemporary compute...
Price: $11.82  |  Publisher: Wiley  |  Release: 2015

Surface For Dummies, 2nd Edition 





by Andy Rathbone
Microsoft's Surface tablet has the features and personality you're looking for, with a robust environment for business computing that doesn't skimp on fun. Surface for Dummies, 2nd Edition explains how Windows 8.1 Pro and Windows RT differ, and helps you decide which Surface model is best for you. Step by step, this book wa...
Price: $5.99  |  Publisher: Wiley  |  Release: 2014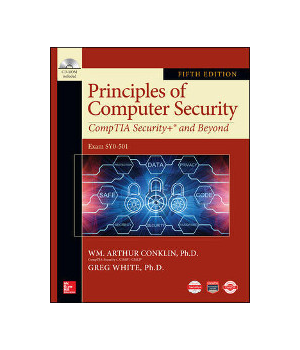 Principles of Computer Security, 5th Edition 
by Wm. Arthur Conklin, Greg White, Chuck Cothren, Roger L. Davis, Dwayne Williams
Learn IT security fundamentals while getting complete coverage of the objectives for the latest release of CompTIA Security+ certification exam SY0-501. This thoroughly revised, full-color textbook discusses communication, infrastructure, operational security, attack prevention, disaster recovery, computer forensics, and much more. Writte...
Price: $80.00  |  Publisher: McGraw-Hill  |  Release: 2018

by Elecia White
Interested in developing embedded systems? Since they don't tolerate inefficiency, these systems require a disciplined approach to programming. This easy-to-read guide helps you cultivate a host of good development practices, based on classic software design patterns and new patterns unique to embedded programming. Learn how to build...
Price: $31.99  |  Publisher: O'Reilly Media  |  Release: 2011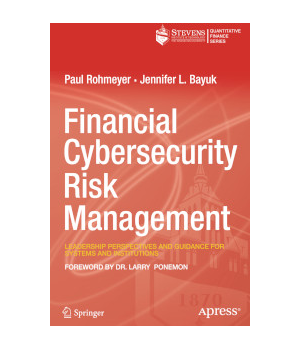 Financial Cybersecurity Risk Management 





by Paul Rohmeyer, Jennifer Bayuk
Understand critical cybersecurity and risk perspectives, insights, and tools for the leaders of complex financial systems and markets. This book offers guidance for decision makers and helps establish a framework for communication between cyber leaders and front-line professionals. Information is provided to help in the analysis of cyber ...
Price: $25.81  |  Publisher: Apress  |  Release: 2019

Designing a HIPAA-Compliant Security Operations Center 
by Eric Thompson
Develop a comprehensive plan for building a HIPAA-compliant security operations center, designed to detect and respond to an increasing number of healthcare data breaches and events. Using risk analysis, assessment, and management data combined with knowledge of cybersecurity program maturity, this book gives you the tools you need to ope...
Price: $29.90  |  Publisher: Apress  |  Release: 2020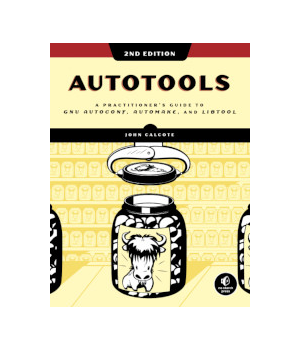 by John Calcote
The GNU Autotools make it easy for developers to create software that is portable across many Unix-like operating systems, and even Windows. Although the Autotools are used by thousands of open source software packages, they have a notoriously steep learning curve.Autotools is the first book to offer programmers a tutorial-based guide to ...
Price: $31.00  |  Publisher: No Starch Press  |  Release: 2019