Hacking Exposed Web Applications, 3rd Edition
Web Applications Security Secrets and Solutions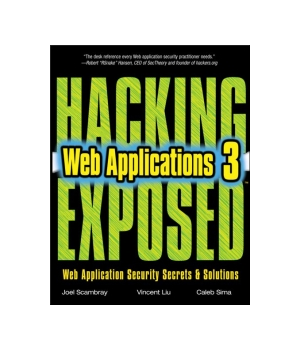 | | |
| --- | --- |
| Price | $9.50 - $34.99 |
| Rating | |
| Authors | Joel Scambray, Vincent Liu, Caleb Sima |
| Publisher | McGraw-Hill |
| Published | 2010 |
| Pages | 482 |
| Language | English |
| Format | Paper book / ebook (PDF) |
| ISBN-10 | 0071740643 |
| ISBN-13 | 9780071740647 |
EBook
Hardcover
Paperback
Protect your Web applications from malicious attacks by mastering the weapons and thought processes of today's hacker. Written by recognized
security
practitioners and thought leaders,
Hacking
Exposed Web Applications, Third Edition is fully updated to cover new infiltration methods and countermeasures. Find out how to reinforce authentication and authorization, plug holes in Firefox and IE, reinforce against injection attacks, and secure Web 2.0 features. Integrating security into the Web development lifecycle (SDL) and into the broader enterprise information security program is also covered in this comprehensive resource.

4
5
195
Similar Books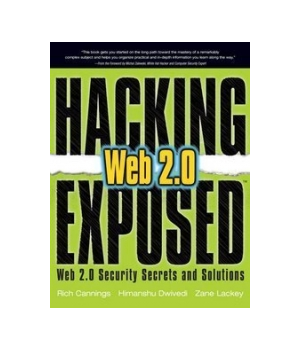 by Rich Cannings, Himanshu Dwivedi, Zane Lackey
Protect your Web 2.0 architecture against the latest wave of cybercrime using expert tactics from Internet security professionals. Hacking Exposed Web 2.0 shows how hackers perform reconnaissance, choose their entry point, and attack Web 2.0 - based services, and reveals detailed countermeasures and defense techniques. You'll learn h...
Price: $7.39  |  Publisher: McGraw-Hill  |  Release: 2007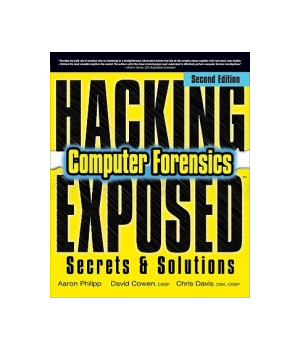 Hacking Exposed Computer Forensics, 2nd Edition 





by Aaron Philipp, David Cowen, Chris Davis
Identify and investigate computer criminals of all stripes with help from this fully updated. real-world resource. Hacking Exposed Computer Forensics, Second Edition explains how to construct a high-tech forensic lab, collect prosecutable evidence, discover e-mail and system file clues, track wireless activity, and recover obscured docume...
Price: $9.99  |  Publisher: McGraw-Hill  |  Release: 2009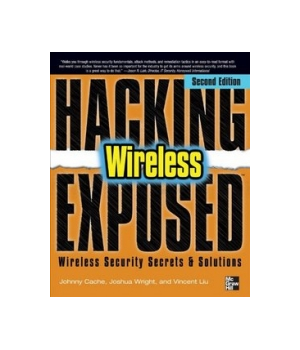 Hacking Exposed Wireless, 2nd Edition 





by Johnny Cache, Joshua Wright, Vincent Liu
Protect your wireless systems from crippling attacks using the detailed security information in this comprehensive volume. Thoroughly updated to cover today's established and emerging wireless technologies, Hacking Exposed Wireless, second edition reveals how attackers use readily available and custom tools to target, infiltrate, and...
Price: $3.99  |  Publisher: McGraw-Hill  |  Release: 2010

Web Development with Clojure, 3rd Edition 





by Dmitri Sotnikov, Scot Brown
Today, developers are increasingly adopting Clojure as a web-development platform. See for yourself what makes Clojure so desirable, as you create a series of web apps of growing complexity, exploring the full process of web development using a modern functional language. This fully updated third edition reveals the changes in the rapidly...
Price: $47.95  |  Publisher: The Pragmatic Programmers  |  Release: 2021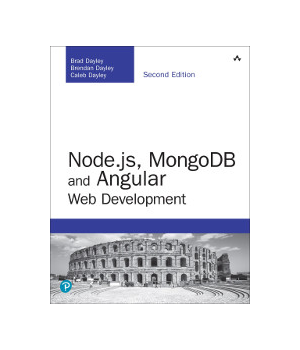 Node.js, MongoDB and Angular Web Development, 2nd Edition 





by Brad Dayley, Brendan Dayley, Caleb Dayley
Node.js is a leading server-side programming environment, MongoDB is the most popular NoSQL database, and Angular is the leading framework for MVC-based front-end development. Together, they provide an easy-to-implement, fully integrated web development stack that allows web programmers to create high-performance sites and applications bu...
Price: $33.16  |  Publisher: Addison-Wesley  |  Release: 2017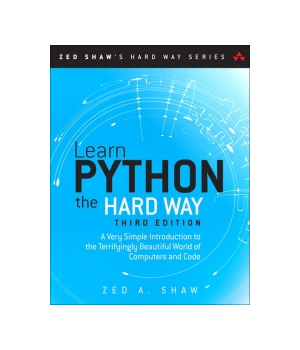 Learn Python the Hard Way, 3rd Edition 





by Zed A. Shaw
Zed Shaw has perfected the world's best system for learning Python. Follow it and you will succeed-just like the hundreds of thousands of beginners Zed has taught to date! You bring the discipline, commitment, and persistence; the author supplies everything else.In Learn Python the Hard Way, 3rd Edition, you'll learn Python by w...
Price: $29.95  |  Publisher: Addison-Wesley  |  Release: 2013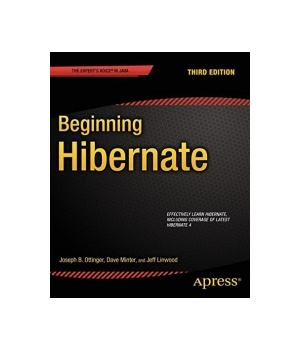 Beginning Hibernate, 3rd Edition 





by Joseph Ottinger, Jeff Linwood, Dave Minter
Beginning Hibernate, 3rd Edition is ideal if you're experienced in Java with databases (the traditional, or "connected," approach), but new to open-source, lightweight Hibernate, a leading object-relational mapping and database-oriented application development framework.This book packs in information about the relea...
Price: $38.28  |  Publisher: Apress  |  Release: 2014

by Peter Himschoot
Build web applications in C# and Microsoft .NET 6 that run in any modern browser and become a full-stack web developer!. Do all these things using the Microsoft Blazor framework and the techniques shown in this book. New in this edition is coverage of the new and improved Razor syntax, communication with the server using SignalR and/or gR...
Price: $50.43  |  Publisher: Apress  |  Release: 2022