Beginning Database Design Solutions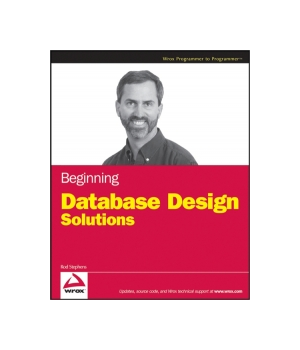 | | |
| --- | --- |
| Price | $29.99 - $30.68 |
| Rating | |
| Author | Rod Stephens |
| Publisher | Wrox |
| Published | 2010 |
| Pages | 552 |
| Language | English |
| Format | Paper book / ebook (PDF) |
| ISBN-10 | 0470385499 |
| ISBN-13 | 9780470385494 |
EBook
Hardcover
Paperback
Databases play a critical role in the
business
operations of most organizations; they're the central repository for critical information on products, customers, suppliers, sales, and a host of other essential information. It's no wonder that the majority of all business computing involves
database
applications.
With so much at stake, you'd expect most IT professionals would have a firm understanding of good database design. But in fact most learn through a painful process of trial and error, with predictably poor results.

4
5
95
Similar Books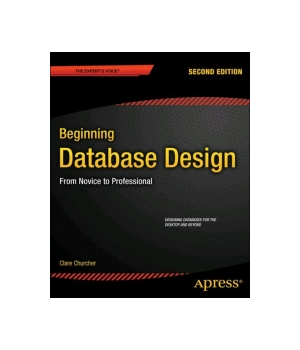 Beginning Database Design, 2nd Edition 





by Clare Churcher
Database design is not an exact science. Many are surprised to find that problems with their databases are caused by poor design rather than by difficulties in using the database management software. Beginning Database Design, 2nd Edition helps you ask and answer important questions about your data so you can understand the problem you ar...
Price: $21.26  |  Publisher: Apress  |  Release: 2012

Access Database Design & Programming, 3rd Edition 





by Steven Roman, PhD
When using GUI-based software, we often focus so much on the interface that we forget about the general concepts required to use the software effectively. Access Database Design & Programming takes you behind the details of the interface, focusing on the general knowledge necessary for Access power users or developers to create effect...
Price: $2.99  |  Publisher: O'Reilly Media  |  Release: 2002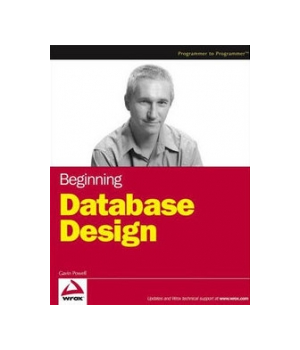 by Gavin Powell
The perfect reference for programmers, administrators, or Web designers who are new to database development and are uncertain as to how to design and structure a database efficiently.Shows how to design and implement robust, scalable databases on any of the major relational database management systems, including Access, SQL Server, IBM DB...
Price: $4.99  |  Publisher: Wrox  |  Release: 2005

Beginning SharePoint Designer 2010 





by Woodrow W. Windischman, Bryan Phillips, Asif Rehmani, Marcy Kellar
Microsoft SharePoint Designer 2010 is a powerful, sophisticated desktop application that allows you to customize websites based on Microsoft SharePoint 2010. Written by a team of SharePoint experts, this book provides you with an overview of the SharePoint Designer toolset and shows you how to use those tools to do far more than simply mo...
Price: $6.48  |  Publisher: Wrox  |  Release: 2010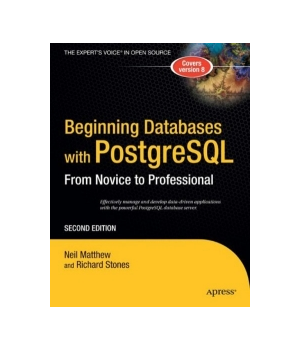 Beginning Databases with PostgreSQL, 2nd Edition 





by Richard Stones, Neil Matthew
Beginning Databases with PostgreSQL offers readers a thorough overview of database basics, starting with an explanation of why you might need to use a database, and following with a summary of what different database types have to offer when compared to alternatives like spreadsheets. You'll also learn all about relational database d...
Price: $34.99  |  Publisher: Apress  |  Release: 2005

by Adrienne Watt
Database Design, 2nd Edition covers database systems and database design concepts. New to this edition are SQL info, additional examples, key terms and review exercises at the end of each chapter.Topics include:The history of databases; Characteristics and benefits of databases; Data models; Data modelling; Classification of database mana...
Free ebook  |  Publisher: Self-publishing  |  Release: 2014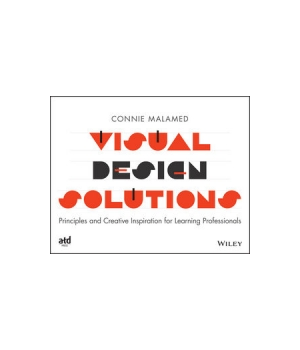 by Connie Malamed
No matter what medium you use to deliver content, if the visual design fails, the experience falls flat. Meaningful graphics and a compelling visual design supercharge instruction, training, and presentations, but this isn't easy to accomplish. Now you can conquer your design fears and knowledge gaps with Visual Design Solutions: a r...
Price: $45.49  |  Publisher: Wiley  |  Release: 2015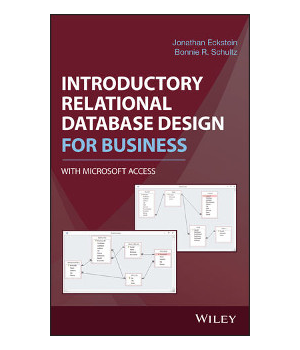 Introductory Relational Database Design for Business 





by Jonathan Eckstein, Bonnie R. Schultz
Relational databases represent one of the most enduring and pervasive forms of information technology. Yet most texts covering relational database design assume an extensive, sophisticated computer science background. There are texts on relational database software tools like Microsoft Access that assume less background, but they focus pr...
Price: $80.00  |  Publisher: Wiley  |  Release: 2018