Efficient Go
Data-Driven Performance Optimization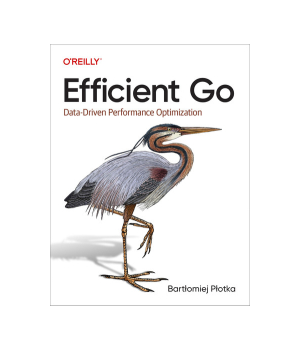 | | |
| --- | --- |
| Price | $45.65 - $53.28 |
| Rating | |
| Author | Bartlomiej Plotka |
| Publisher | O'Reilly Media |
| Published | 2022 |
| Pages | 495 |
| Language | English |
| Format | Paper book / ebook (PDF) |
| ISBN-10 | 1098105710 |
| ISBN-13 | 9781098105716 |
EBook
Hardcover
Paperback
With technological advancements, fast markets, and higher complexity of systems,
software
engineers tend to skip the uncomfortable topic of software efficiency. However, tactical, observability-driven performance optimizations are vital for every product to save money and ensure
business
success.
With this book, any engineer can learn how to approach software efficiency effectively, professionally, and without stress. Author Bartłomiej Płotka provides the tools and knowledge required to make your systems faster and less resource-hungry. Efficient Go guides you in achieving better day-to-day efficiency using Go. In addition, most content is language-agnostic, allowing you to bring small but effective habits to your
programming
or product management cycles.

4
5
8
Similar Books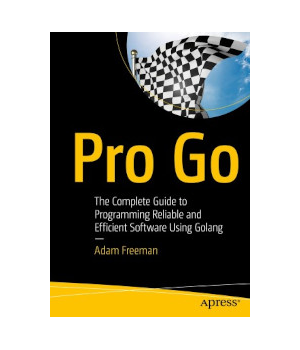 by Adam Freeman
Best-selling author Adam Freeman explains how to get the most from Go, starting from the basics and building up to the most advanced and sophisticated features. You will learn how Go builds on a simple and consistent type system to create a comprehensive and productive development experience that produces fast and robust applications that...
Price: $39.90  |  Publisher: Apress  |  Release: 2022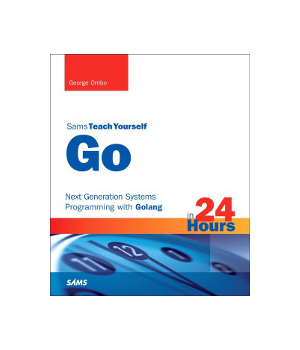 Sams Teach Yourself Go in 24 Hours 





by George Ornbo
In just 24 sessions of one hour or less, Sams Teach Yourself Go in 24 Hours will help new and experienced programmers build software that's simpler, more reliable, and far more scalable. This book's straightforward, step-by-step approach guides you from setting up your environment through testing and deploying powerful solutions...
Price: $23.98  |  Publisher: SAMS Publishing  |  Release: 2017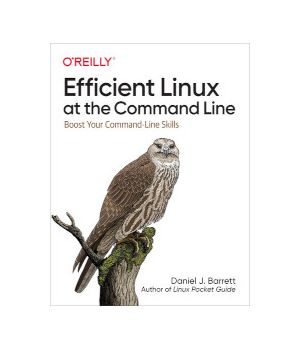 Efficient Linux at the Command Line 





by Daniel J. Barrett
Take your Linux skills to the next level! Whether you're a system administrator, software developer, site reliability engineer, or enthusiastic hobbyist, this practical, hands-on book will help you work faster, smarter, and more efficiently. You'll learn how to create and run complex commands that solve real business problems, p...
Price: $37.10  |  Publisher: O'Reilly Media  |  Release: 2022

Google Script: Enterprise Application Essentials 





by James Ferreira
How can you extend Google Apps to fit your organization's needs? This concise guide shows you how to use Google Scripts, the JavaScript-based language that provides a complete web-based development platform-with no downloads, configuration, or compiling required. You'll learn how to add functionality to Gmail, spreadsheets, and ...
Price: $6.22  |  Publisher: O'Reilly Media  |  Release: 2012

Programming Google App Engine, 2nd Edition 





by Dan Sanderson
Google App Engine makes it easy to create a web application that can serve millions of people as easily as serving hundreds, with minimal up-front investment. With Programming Google App Engine, Google engineer Dan Sanderson provides practical guidance for designing and developing your application on Google's vast infrastructure, usi...
Price: $35.10  |  Publisher: O'Reilly Media  |  Release: 2012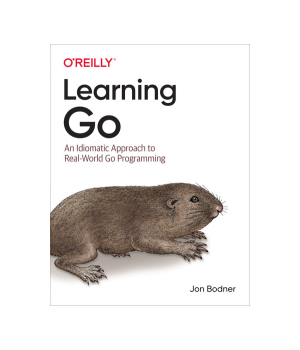 by Jon Bodner
Go is rapidly becoming the preferred language for building web services. While there are plenty of tutorials available that teach Go's syntax to developers with experience in other programming languages, tutorials aren't enough. They don't teach Go's idioms, so developers end up recreating patterns that don't make...
Price: $35.88  |  Publisher: O'Reilly Media  |  Release: 2021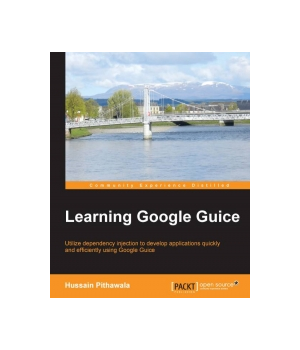 by Hussain Pithawala
Google Guice is an open source software framework for the Java platform released by Google under the Apache License. It provides support for dependency injection using annotations to configure Java objects.Learning Google Guice is a concise, hands-on book that covers the various areas of dependency injection using the features provided by...
Price: $17.99  |  Publisher: Packt Publishing  |  Release: 2013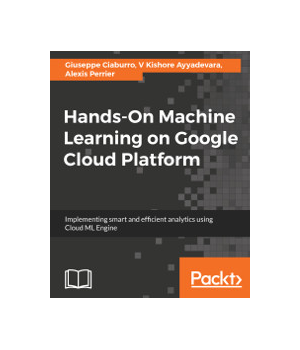 Hands-On Machine Learning on Google Cloud Platform 





by Giuseppe Ciaburro, V Kishore Ayyadevara, Alexis Perrier
Google Cloud Machine Learning Engine combines the services of Google Cloud Platform with the power and flexibility of TensorFlow. With this book, you will not only learn to build and train different complexities of machine learning models at scale but also host them in the cloud to make predictions.This book is focused on making the most ...
Price: $44.99  |  Publisher: Packt Publishing  |  Release: 2018