Introduction to UAV Systems, 5th Edition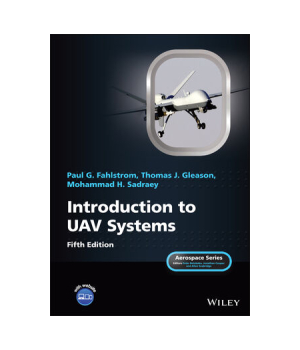 | | |
| --- | --- |
| Price | $105.99 - $106.04 |
| Rating | |
| Authors | Paul G. Fahlstrom, Thomas J. Gleason, Mohammad H. Sadraey |
| Publisher | Wiley |
| Published | 2022 |
| Pages | 464 |
| Language | English |
| Format | Paper book / ebook (PDF) |
| ISBN-10 | 111980261X |
| ISBN-13 | 9781119802617 |
EBook
Hardcover
Paperback
In the newly revised Fifth Edition of Introduction to UAV Systems, an expert team of aviators, engineers, and researchers delivers the fundamentals of UAV systems for both professionals and students in UAV courses. Suitable for students in Aerospace Engineering programs, as well as Flight and Aeronautics programs, this new edition now includes end-of-chapter questions and online instructor ancillaries that make it an ideal textbook.
As the perfect complement to the author's
Design
of Unmanned Aerial Systems, this book includes the history, classes, and missions of UAVs. It covers fundamental topics, like aerodynamics, stability and control, propulsion, loads and structures, mission planning, payloads, and communication systems. Brand-new materials in areas including autopilots, quadcopters, payloads, and ground control stations highlight the latest industry technologies.
The authors also discuss: A thorough introduction to the history of unmanned aerial vehicles, including their use in various conflicts, an overview of critical UAV systems, and the Predator/Reaper; A comprehensive exploration of the classes and missions of UAVs, including several examples of UAV systems, like Mini UAVs, UCAVs, and quadcopters; Practical discussions of air vehicles, including coverage of topics like aerodynamics, flight performance, stability, and control; In-depth examinations of propulsion, loads, structures, mission planning, control systems, and autonomy.
Perfect for professional aeronautical and aerospace engineers, as well as students and instructors in courses like Unmanned Aircraft Systems Design and Introduction to Unmanned Aerial Systems, Introduction to UAV Systems is an indispensable resource for anyone seeking coverage of the latest industry advances and technologies in UAV and UAS technology.

Similar Books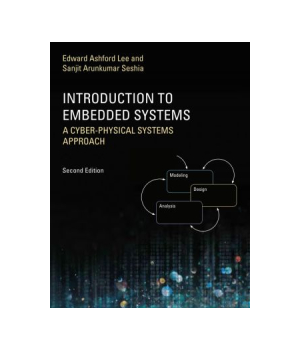 Introduction to Embedded Systems, 2nd Edition 





by Edward Ashford Lee, Sanjit Arunkumar Seshia
An introduction to the engineering principles of embedded systems, with a focus on modeling, design, and analysis of cyber-physical systems.The most visible use of computers and software is processing information for human consumption. The vast majority of computers in use, however, are much less visible. They run the engine, brakes, seat...
Price: $18.66  |  Free ebook  |  Publisher: Self-publishing  |  Release: 2017

An Introduction to Machine Learning, 2nd Edition 





by Miroslav Kubat
This book presents fundamental machine learning concepts in an easy to understand manner by providing practical advice, using straightforward examples, and offering engaging discussions of relevant applications. The main topics include Bayesian classifiers, nearest-neighbor classifiers, linear and polynomial classifiers, decision trees, n...
Price: $65.87  |  Free ebook  |  Publisher: Springer  |  Release: 2017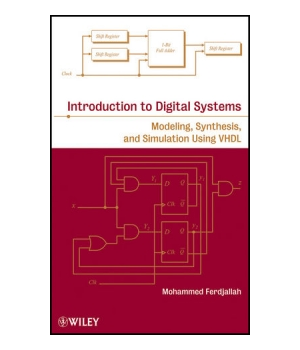 Introduction to Digital Systems 





by Mohammed Ferdjallah
Digital systems design requires rigorous modeling and simulation analysis that eliminates design risks and potential harm to users. Introduction to Digital Systems: Modeling, Synthesis, and Simulation Using VHDL introduces the application of modeling and synthesis in the effective design of digital systems and explains applicable analytic...
Price: $97.69  |  Publisher: Wiley  |  Release: 2011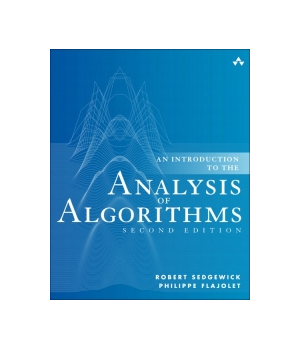 An Introduction to the Analysis of Algorithms, 2nd Edition 





by Robert Sedgewick, Philippe Flajolet
Despite growing interest, basic information on methods and models for mathematically analyzing algorithms has rarely been directly accessible to practitioners, researchers, or students. An Introduction to the Analysis of Algorithms, 2ond Edition, organizes and presents that knowledge, fully introducing primary techniques and results in th...
Price: $62.99  |  Publisher: Addison-Wesley  |  Release: 2013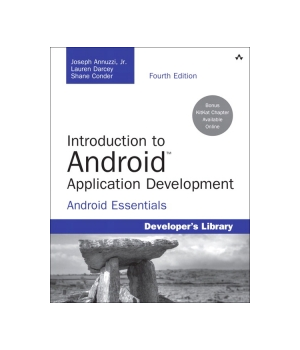 Introduction to Android Application Development, 4th Edition 





by Joseph Annuzzi, Lauren Darcey, Shane Conder
This fully reworked edition of a proven title is the most useful real-world guide to building robust, commercial-grade Android™ apps. The content is revised and updated for the latest Android 4.3 SDK and the newest development best practices. Introduction to Android™ Application Development: Android Essentials, Fourth Edition,covers a...
Price: $25.00  |  Publisher: Addison-Wesley  |  Release: 2013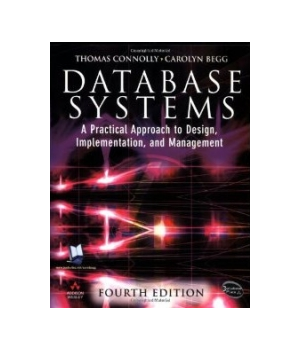 by Carolyn Begg, Thomas Connolly
This book places a strong emphasis on good design practice, allowing readers to master design methodology in an accessible, step-by-step fashion. In this book, database design methodology is explicitly divided into three phases: conceptual, logical, and physical. Each phase is described in a separate chapter with an example of the methodo...
Price: $9.07  |  Publisher: Addison-Wesley  |  Release: 2004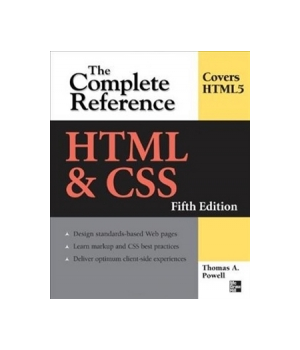 HTML & CSS: The Complete Reference, 5th Edition 





by Thomas Powell
HTML & CSS: The Complete Reference, 5th Edition contains full details on CSS 2.1 as well as every proprietary and emerging CSS3 property currently supported. Annotated examples of correct markup and style show you how to use all of these technologies to build impressive Web pages. Helpful appendixes cover the syntax of character e...
Price: $6.00  |  Publisher: McGraw-Hill  |  Release: 2010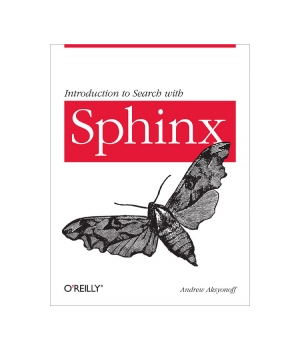 Introduction to Search with Sphinx 





by Andrew Aksyonoff
This concise introduction to Sphinx shows you how to use this free software to index an enormous number of documents and provide fast results to both simple and complex searches. Written by the creator of Sphinx, this authoritative book is short and to the point....
Price: $16.70  |  Publisher: O'Reilly Media  |  Release: 2011