Blockchain
A Practical Guide to Developing Business, Law, and Technology Solutions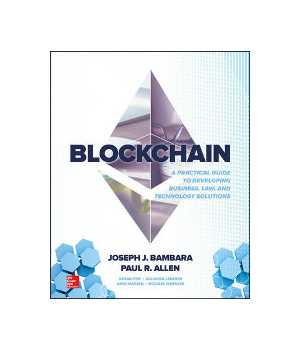 | | |
| --- | --- |
| Price | $14.99 - $21.32 |
| Rating | |
| Authors | Joseph J. Bambara, Paul R. Allen, Kedar Iyer, Rene Madsen, Solomon Lederer, Michael Wuehler |
| Publisher | McGraw-Hill |
| Published | 2018 |
| Pages | 320 |
| Language | English |
| Format | Paper book / ebook (PDF) |
| ISBN-10 | 1260115879 |
| ISBN-13 | 9781260115871 |
EBook
Hardcover
Paperback
Get the most out of cutting-edge
blockchain
technology using the hands-on information contained in this comprehensive resource. Written by a team of technology and legal experts, Blockchain: A Practical Guide to Developing
Business
, Law, and Technology Solutions demonstrates each topic through a start-to-finish, illustrated case study. The book includes financial, technology, governance, and legal use cases along with advantages and challenges. Validation, implementation, troubleshooting, and best practices are fully covered. You will learn, step-by-step, how to build and maintain effective, reliable, and transparent blockchain solutions.
Understand the fundamentals of decentralized computing and blockchain; Explore business, technology, governance, and legal use cases; Review the evolving practice of law and technology as it concerns legal and governance issues arising from blockchain implementation; Write and administer performant blockchain-enabled applications; Handle cryptographic validation in private, public, and consortium blockchains; Employ blockchain in
cloud
deployments and Internet of Things (IoT) devices; Incorporate Web 3.0 features with Swarm, IPFS, Storj, Golem, and WHISPER; Use Solidity to build and validate fully functional distributed applications and smart contracts using Ethereum; See how blockchain is used in crypto-currency, including
Bitcoin
and Ethereum; Overcome technical hurdles and secure your decentralized IT platform.

4
5
33
Similar Books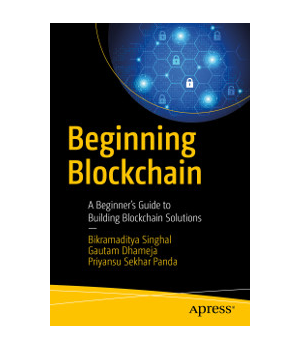 by Bikramaditya Singhal, Gautam Dhameja, Priyansu Sekhar Panda
Understand the nuts and bolts of Blockchain, its different flavors with simple use cases, and cryptographic fundamentals. You will also learn some design considerations that can help you build custom solutions.Beginning Blockchain is a beginner's guide to understanding the core concepts of Blockchain from a technical perspective. By ...
Price: $26.63  |  Publisher: Apress  |  Release: 2018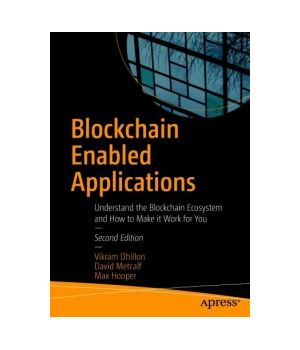 Blockchain Enabled Applications, 2nd Edition 





by Vikram Dhillon, David Metcalf, Max Hooper
Learn all about blockchain and its applications in cryptocurrency, healthcare, Internet of Things, finance, decentralized organizations, and more. Featuring case studies and practical insights, this book covers a unique mix of topics and offers insight into how to overcome hurdles that arise as the market and consumers grow accustomed to ...
Price: $34.55  |  Publisher: Apress  |  Release: 2021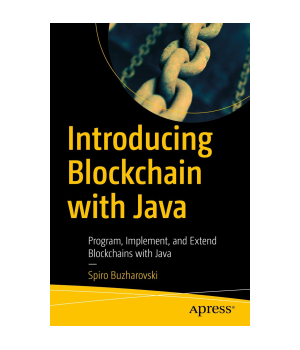 Introducing Blockchain with Java 
by Spiro Buzharovski
Create your own crypto currency by implementing blockchain technology using Java. This step-by-step guide will teach you how to create a user interface using Java FX and implement SQLite DB using JDBC Driver for the blockchain.Introducing Blockchain with Java includes numerous exercises and test questions to help you solidify what you hav...
Price: $27.50  |  Publisher: Apress  |  Release: 2022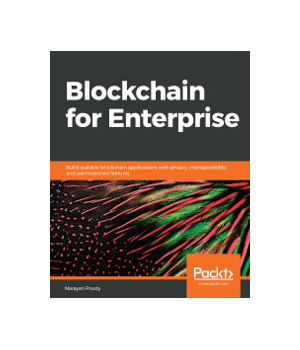 by Narayan Prusty
The increasing growth in blockchain use is enormous, and it is changing the way business is done. Many leading organizations are already exploring the potential of blockchain. With this book, you will learn to build end-to-end enterprise-level decentralized applications and scale them across your organization to meet your company's n...
Price: $34.99  |  Publisher: Packt Publishing  |  Release: 2018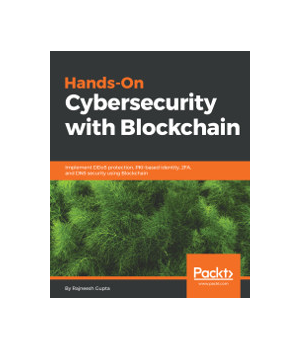 Hands-On Cybersecurity with Blockchain 





by Rajneesh Gupta
Blockchain technology is being welcomed as one of the most revolutionary and impactful innovations of today. Blockchain technology was first identified in the world's most popular digital currency, Bitcoin, but has now changed the outlook of several organizations and empowered them to use it even for storage and transfer of value.Thi...
Price: $41.54  |  Publisher: Packt Publishing  |  Release: 2018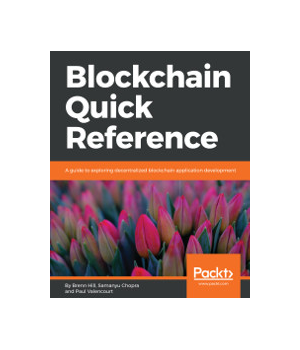 by Brenn Hill, Samanyu Chopra, Paul Valencourt
Blockchain Quick Reference takes you through the electrifying world of blockchain technology and is designed for those who want to polish their existing knowledge regarding the various pillars of the blockchain ecosystem.This book is your go-to guide, teaching you how to apply principles and ideas for making your life and business better....
Price: $34.99  |  Publisher: Packt Publishing  |  Release: 2018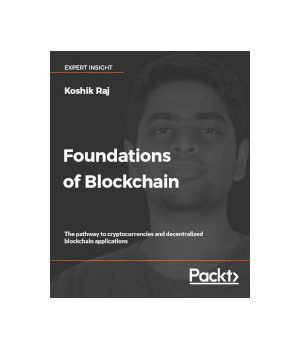 by Koshik Raj
Blockchain technology is a combination of three popular concepts: cryptography, peer-to-peer networking, and game theory. This book is for anyone who wants to dive into blockchain from first principles and learn how decentralized applications and cryptocurrencies really work.This book begins with an overview of blockchain technology, incl...
Price: $39.99  |  Publisher: Packt Publishing  |  Release: 2019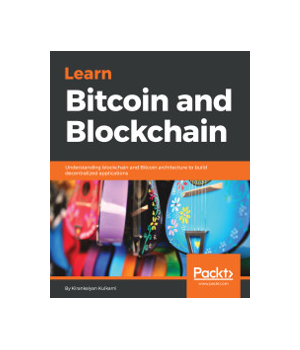 by Kirankalyan Kulkarni
Blockchain is a distributed database that enables permanent, transparent, and secure storage of data. Blockchain technology uses cryptography to keep data secure. Learn Bitcoin and Blockchain is the perfect entry point to the world of decentralized databases.This book will take you on a journey through the blockchain database, followed by...
Price: $23.99  |  Publisher: Packt Publishing  |  Release: 2018