Digital Asset Management
Content Architectures, Project Management, and Creating Order out of Media Chaos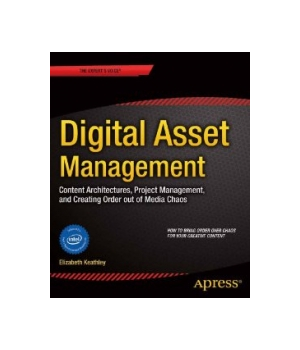 | | |
| --- | --- |
| Price | $39.99 - $45.37 |
| Rating | |
| Author | Elizabeth Keathley |
| Publisher | Apress |
| Published | 2014 |
| Pages | 196 |
| Language | English |
| Format | Paper book / ebook (PDF) |
| ISBN-10 | 1430263768 |
| ISBN-13 | 9781430263760 |
EBook
Hardcover
Paperback
Digital Asset Management: Content Architectures,
Project
Management, and Creating Order out of
Media
Chaos is for those who are planning a digital asset management system or interested in becoming digital asset managers. This book explains both the purpose of digital asset management systems and why an organization might need one. The text then walks readers step-by-step through the concerns involved in selecting, staffing, and maintaining a DAM. This book is dedicated to providing you with a solid base in the common concerns, both legal and technical, in launching a complex DAM capable of providing visual search results and workflow options.
Containing sample job models, case studies, return on investment models, and quotes from many top digital asset managers, this book provides a detailed resource for the vocabulary and procedures associated with digital asset management. It can even serve as a field guide for system and implementation requirements you may need to consider.

5
5
28
Similar Books

Pocket CIO - The Guide to Successful IT Asset Management 
by Phara Estime McLachlan
This book is a detailed IT Asset Management (ITAM) guidebook with real-world templates that can be converted into working ITAM documents. It is a step-by-step IT Asset Management manual for the newbies as well as the seasoned ITAM veterans, providing a unique insight into asset management. It discusses how risk management has changed over...
Price: $39.99  |  Publisher: Packt Publishing  |  Release: 2018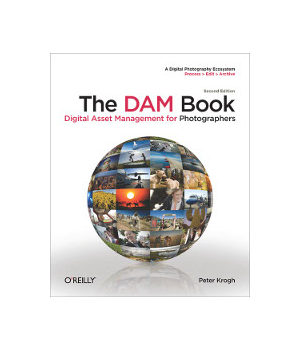 by Peter Krogh
One of the main concerns for digital photographers today is asset management: how to file, find, protect, and re-use their photos. The best solutions can be found in The DAM Book, our bestselling guide to managing digital images efficiently and effectively.Anyone who shoots, scans, or stores digital photographs is practicing digital asset...
Price: $11.46  |  Publisher: O'Reilly Media  |  Release: 2013

by Chris A. Mattmann, Jukka L. Zitting
Tika in Action is the ultimate guide to content mining using Apache Tika. You'll learn how to pull usable information from otherwise inaccessible sources, including internet media and file archives. This example-rich book teaches you to build and extend applications based on real-world experience with search engines, digital asset ma...
Price: $14.65  |  Publisher: Manning  |  Release: 2011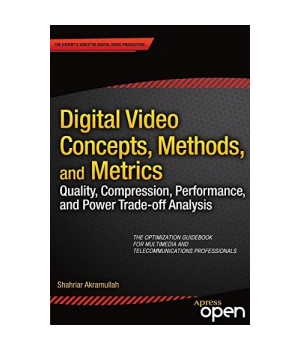 Digital Video Concepts, Methods, and Metrics 
by Shahriar Akramullah
Digital Video Concepts, Methods, and Metrics: Quality, Compression, Performance, and Power Trade-off Analysis is a concise reference for professionals in a wide range of applications and vocations. It focuses on giving the reader mastery over the concepts, methods and metrics of digital video coding, so that readers have sufficient unders...
Price: $44.99  |  Free ebook  |  Publisher: Apress  |  Release: 2014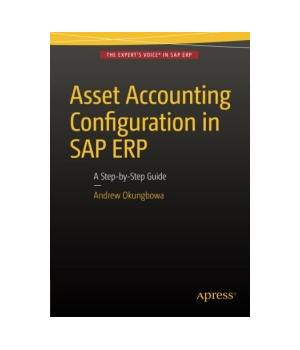 Asset Accounting Configuration in SAP ERP 





by Andrew Okungbowa
In this book, noted expert Andrew Okungbowa explains SAP Asset Accounting (FI-AA) in SAP-ERP, including its associated business benefits, and guides you through the considerable complexities of SAP-ERP configuration. Using FI-AA for fixed asset management enables you to manage assets in multinational companies across a broad range of indu...
Price: $44.99  |  Publisher: Apress  |  Release: 2016

by Jike Chong, Yue Cathy Chang
How to Lead in Data Science is full of techniques for leading data science at every seniority level - from heading up a single project to overseeing a whole company's data strategy. Authors Jike Chong and Yue Cathy Chang share hard-won advice that they've developed building data teams for LinkedIn, Acorns, Yiren Digital, large a...
Price: $43.49  |  Publisher: Manning  |  Release: 2021

Modern Front-End Development for Rails, 2nd Edition 





by Noel Rappin
Improve the user experience for your Rails app with rich, engaging client-side interactions. Learn to use the Rails 7 tools and simplify the complex JavaScript ecosystem. It's easier than ever to build user interactions with Hotwire, Turbo, and Stimulus. You can add great front-end flair without much extra complication. Use React to ...
Price: $55.95  |  Publisher: The Pragmatic Programmers  |  Release: 2022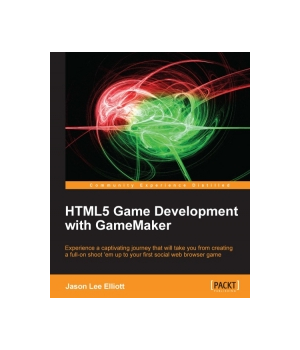 HTML5 Game Development with GameMaker 





by Jason Lee Elliott
The introduction of HTML5 has revolutionized the web browser as a legitimate gaming platform with unlimited potential. Making games for the browser has never been simpler, especially with GameMaker Studio. Developers have full control over asset management, built-in systems for physics, particles and path finding. In addition, it offers a...
Price: $26.99  |  Publisher: Packt Publishing  |  Release: 2013