Bioinformatics Data Skills
Reproducible and Robust Research with Open Source Tools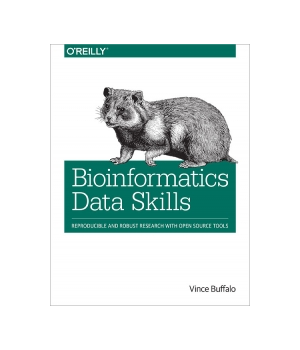 | | |
| --- | --- |
| Price | $32.29 - $45.99 |
| Rating | |
| Author | Vince Buffalo |
| Publisher | O'Reilly Media |
| Published | 2015 |
| Pages | 538 |
| Language | English |
| Format | Paper book / ebook (PDF) |
| ISBN-10 | 1449367372 |
| ISBN-13 | 9781449367374 |
EBook
Hardcover
Paperback
Learn the data skills necessary for turning large sequencing datasets into reproducible and robust biological findings. With this practical guide, you'll learn how to use freely available open source tools to extract meaning from large complex biological data sets.
At no other point in human history has our ability to understand life's complexities been so dependent on our skills to work with and analyze data. This intermediate-level book teaches the general computational and data skills you need to analyze biological data. If you have experience with a scripting language like
Python
, you're ready to get started.

5
5
106
Similar Books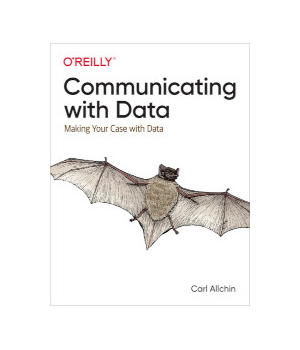 by Carl Allchin
Data is a fantastic raw resource for powering change in an organization, but all too often the people working in those organizations don't have the necessary skills to communicate with data effectively. With this practical book, subject matter experts will learn ways to develop strong, persuasive points when presenting data to differ...
Price: $69.99  |  Publisher: O'Reilly Media  |  Release: 2021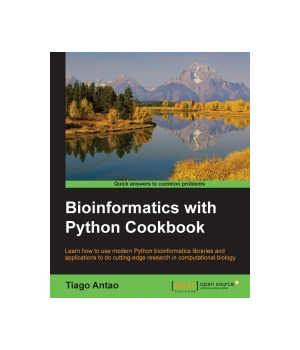 Bioinformatics with Python Cookbook 





by Tiago Antao
If you are either a computational biologist or a Python programmer, you will probably relate to the expression "explosive growth, exciting times". Python is arguably the main programming language for big data, and the deluge of data in biology, mostly from genomics and proteomics, makes bioinformatics one of the most exc...
Price: $54.99  |  Publisher: Packt Publishing  |  Release: 2015

Bioinformatics with Python Cookbook, 2nd Edition 





by Tiago Antao
Bioinformatics is an active research field that uses a range of simple-to-advanced computations to extract valuable information from biological data.This book covers next-generation sequencing, genomics, metagenomics, population genetics, phylogenetics, and proteomics. You'll learn modern programming techniques to analyze large amoun...
Price: $39.99  |  Publisher: Packt Publishing  |  Release: 2018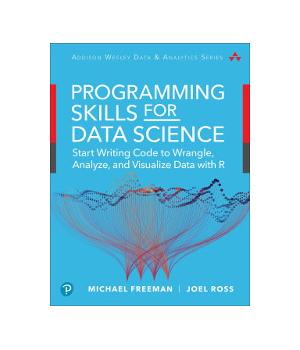 Programming Skills for Data Science 





by Michael Freeman, Joel Ross
Using data science techniques, you can transform raw data into actionable insights for domains ranging from urban planning to precision medicine. Programming Skills for Data Science brings together all the foundational skills you need to get started, even if you have no programming or data science experience.Leading instructors Michael Fr...
Price: $40.99  |  Publisher: Addison-Wesley  |  Release: 2018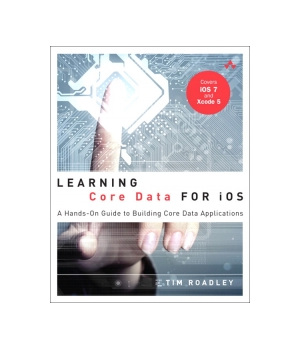 by Tim Roadley
This is the first Core Data book to fully reflect Apple's latest platform innovations, including its dramatic recent improvements to iCloud support. Hands-on from start to finish, it teaches you step-by-step as you create a modern data-driven iOS app using Storyboards, ARC, iOS 7, and Xcode 5.Tim Roadley introduces new patterns and ...
Price: $3.72  |  Publisher: Addison-Wesley  |  Release: 2013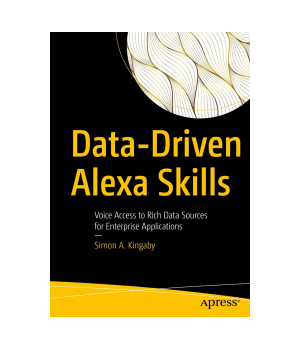 by Simon A. Kingaby
Design and build innovative, custom, data-driven Alexa skills for home or business. Working through several projects, this book teaches you how to build Alexa skills and integrate them with online APIs. If you have basic Python skills, this book will show you how to build data-driven Alexa skills. You will learn to use data to give your A...
Price: $36.66  |  Publisher: Apress  |  Release: 2022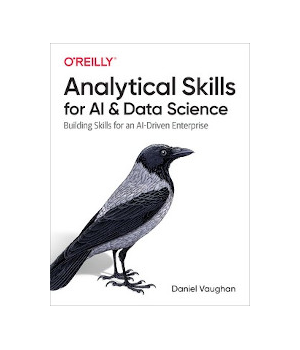 Analytical Skills for AI and Data Science 





by Daniel Vaughan
While several market-leading companies have successfully transformed their business models by following data- and AI-driven paths, the vast majority have yet to reap the benefits. How can your business and analytics units gain a competitive advantage by capturing the full potential of this predictive revolution? This practical guide prese...
Price: $51.99  |  Publisher: O'Reilly Media  |  Release: 2020

by Rafael A Irizarry
The demand for skilled data science practitioners in industry, academia, and government is rapidly growing. This book introduces concepts and skills that can help you tackle real-world data analysis challenges. It covers concepts from probability, statistical inference, linear regression and machine learning. It also helps you develop ski...
Free ebook  |  Publisher: Leanpub  |  Release: 2019